Pest Control in Southern River
Are unwanted pests taking over your property? Are you constantly battling spiders, ants, rodents, cockroaches, and other creepy crawlies? If so, it's time to call in the professionals. At Tom's Pest Control Perth in Southern River, WA 6110, we can help you get rid of these pests once and for all.
We are taking environmental responsibility to new heights with our high-tech solutions tailored to any business or home pest control needs. Our team of experts has separated itself from the competition by offering cutting edge technology coupled with top-notch customer service.
Using the latest tools, we ensure to keep your home and office safe from termites. We can provide an in-depth inspection with our latest technology, which will let you know if there are any problems or concerns before it becomes too late for treatment. Therefore, we have what you are looking for, whether you need pest control services like bird control, rodent extermination, cockroach control, general pest control or termite treatment Southern River services.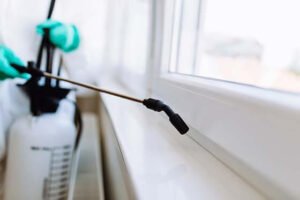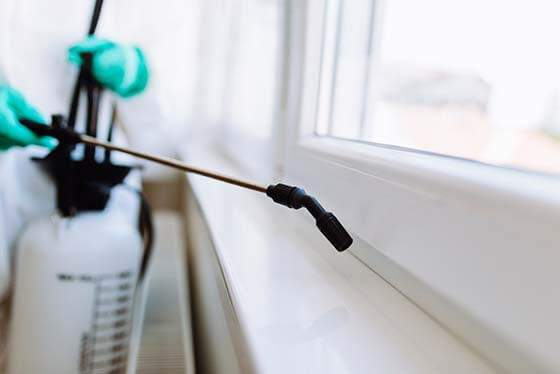 Looking for Ant Pest Control Near Me in Southern River?
Ants can be difficult to get rid of, and if they are not dealt with quickly, they can cause severe damage to your property. That's why it is essential for homeowners with an ant problem turn into someone who knows the best techniques to handle these pesky creatures. As a result, you can prevent further infestation. 
Looking for ant pest control services in Southern River, WA 6110? Look no further than the team at Tom's Pest Control Perth. We provide various services to remove pesky ants from your home or business. We know them well because we have the expertise needed for each type and size pest problem you may be experiencing.
Our ant control treatments include odourless, water-based liquids & granules that eliminate an entire colony without harming humans or pets. Additionally, we use specific gels designed specifically as discreet means against different types/sized ants.
Prevent Termite Damage With Our Pest Control Services
Termites are a problem for many homes in the South because they feed on dead wood, converting cellulose into energy. This makes them dangerous pests around your house and can cause significant structural damage if left unchecked. Overall, termites can be a real pest, and if you are tired of their infestations and want them gone for good, then it's time to call in the professionals.
We, Tom's Pest Control Perth, are the go-to pest control company for all your termite treatment Southern River property needs. We offer services that cover everything from abatement to preventative treatment. Our licensed professionals will help you eliminate any pests using environmentally friendly termite control techniques in no time at an affordable price.
Our experts believe that using environmentally friendly termite control products is essential when you have a pest infestation. Not only will they do less damage to your home, but they're also better for the environment. They also rely on Chlorpyrifos (pesticide used to eliminate the number of pests, including white ants).
Worry-free Spider Extermination And Control Treatment
Spiders are often silent destroyers of plant life, lurking in the shadows. On the other hand, they might be helping to catch other nasty pests outside your home. However, the biggest concern with spiders is redback varieties. They are poisonous and can have you headed to an emergency room if your child gets a bite. So, suppose they are entering the property. In that case, it may mean that an infestation has developed, and professional pest control spider treatment is needed.
If you are looking for affordable pest control for spiders in Southern River, WA 6110, then we can help you. Our licensed pest controller has access chemicals that aren't available in stores near you. These treatments are highly effective and last longer than any spray from your local hardware store. Also, it leaves no nasty odours or stains on surfaces like furniture, making them safe for humans and pets.
Our spider pest control price will not break your budget. Instead, you will get spider-free property areas like gardens, fences, or outdoor furniture. You can book a free consultation appointment to know more about our redback spider pest control services.
Don't Let Pests Ruin Your Workplace With Commercial Pest Control
The most frustrating thing about pests is that they can thrive under your desk or within reach of an insect repellent spray. They are common in households and present at commercial buildings such as restaurants, food warehouses, and schools- even hospitals have reported infestations. The problem with these tiny creatures is that if you don't get rid of them properly, their numbers will double within just one month, leading to serious renovation needs.
However, if you want to avoid these problems altogether, consult our professional team of commercial pest control Southern River services. They use years of experience and hands-on knowledge to do the job right. In addition, we provide guarantees for each service for your commercial property or company building needs.
You deserve the peace of mind knowing that our licensed and well-trained inspectors will check every corner to eliminate the pests. In the end, we will provide you with a comprehensive report with simple language, so there is no trouble understanding it. Therefore, for bird control, rodent extermination, cockroach control or any other general pest control treatments, do contact us.
Call Us Now to Eliminate Your Pest Problem in Southern River
Whether you are looking for professional pest control or prevention, we have the right service. Please view our site or contact us today to get your free quote.