Professional Wasp Control In Perth
Do you notice traces of wasp infestation around your Perth property such as live wasps or wasp nests? Are you searching for advanced wasp control in Perth to safeguard you and your family?
Wasps are a painful experience for many and a deadly experience for some. They are aggressive pest species, and the slightest disturbance can provoke them that result with deadly stings.
Welcome to Tom's Pest Control – the pioneer of comprehensive affordable pest control services in Perth, Australia.
We have trained, certified, and experienced wasp control technicians who can provide effective wasp control services in Perth WA. Whether you have commercial space or residential property, we have tools and technologies to provide completely safe wasp pest control Perth.
Book Your Wasp Control Services Here
Wasp Species In Western Perth
Studies say that Australia is home to more than 10,000 wasp species. However, most of them do not make their nests in human habitats or cause harm to humans. The following wasp species are found in the properties in Western Australia:
Regardless of the complexity of the wasp issues at your Perth property, Perth aasp extermination
can remove them and address the factors that led to the infestation to create a pest-free environment around you.
Why Should You Get Professional Wasp Pest Control In Perth?
The risks and dangers of wasps are more than you often think. Learn the safety issues of wasp infestation, and why you should get immediate wasp nest removal as soon as you notice the traces of the pest in your Perth property: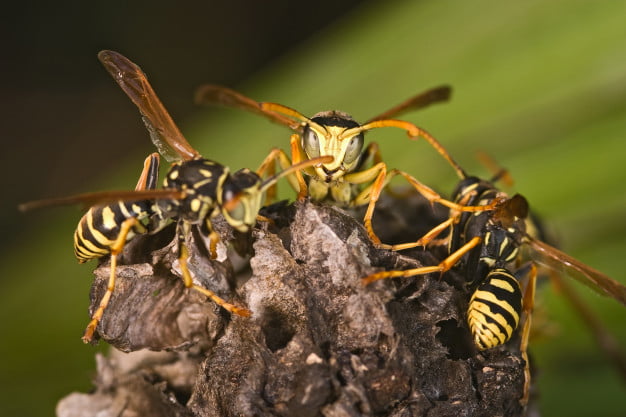 Therefore, you should get professional wasp extermination at your Perth property as soon as you see them around you.
The Signs Of Wasp Infestation
You can confirm the wasp infestation at your property with the following:
If you see any of these signs of wasp infestation, feel free to contact Tom's Pest Control for a quick wasps control services in Perth.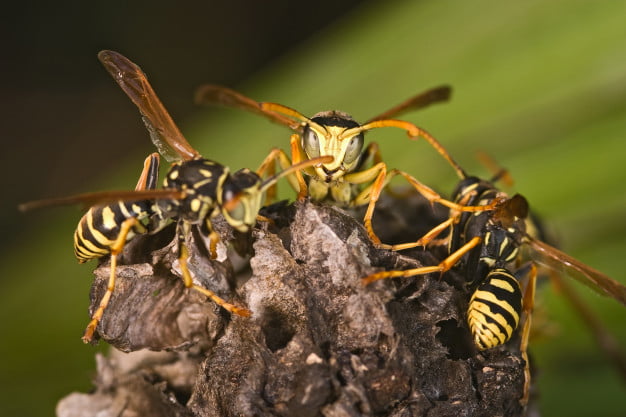 Our Wasp Control Process
We have a four-stage wasp pest control service that helps you minimise the future infestation risks while addressing the current wasp threats.
Wasp Inspection In Perth
Our expert wasp control technicians will come to your Perth property and complete a thorough inspection to locate wasp nests. We will confirm the wasp species, evaluate the extent of the infestation, the possible reasons that led to the infestation, and more.
Our inspection report will give you comprehensive information about the wasp infestation, including wasp nest sites, our findings, the photographs of infestation, and our recommendations.
Wasp Control Treatment Plan
Based on the inspection findings, our pest technicians will create a tailored treatment plan to remove the wasp infestation from your property. The plan will have the details of the wasp treatment procedures, specific instructions to inhabitants of the property, timeline of the treatment, and the expected outcome.
We will update you the wasp treatment plan before beginning the procedure and ensure that you are getting a fully transparent, professional wasp removal services in Perth.
The Wasp Extermination
Our wasp technicians will complete the pest extermination based on the treatment plan. We use modern tools and safety equipment to access the wasp infestation to remove them effectively.
We generally use the nest drenching, perimeter spraying, nest dusting, wasp traps and baiting to contain the wasp infestation at the Perth properties. Regardless of the pest issue at your property, we use only approved, safe products and procedures per Australian standards for wasp extermination.
Ongoing Wasp Prevention
Properties with wasp infestation issues often have some favourable conditions for wasp nesting. The property inspection helps us to understand what brings wasps to your property, and we will provide you with specific techniques and strategies that can prevent future infestation risks.
Regardless of your property condition, the following general tips can help you to limit the issues of wasp infestation:
Do not keep fruits outside as the sweet smell of fruits can attract wasps.
Properly dump the waste food in garbage containers with lids and clear them at regular intervals.
Seals cracks and holes on the walls of your property as they can give wasps access to the interior.
Regularly trim shrubs and trees and maintain the yard. Overgrown shrubs and non-maintenance of the yard can make your property convenient for wasp nesting.
Why Choose Us For Wasps Control Services in Perth?
Choosing Tom's Pest Control for the wasp nest removal in Perth gives you a comprehensive service experience.
The highlights of our service are the following: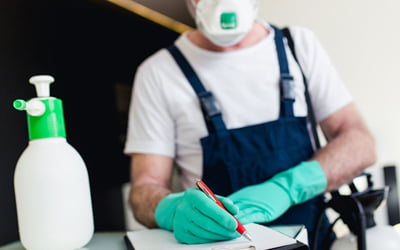 If you notice that the wasp issues at your Perth property are not subsidised after our wasp treatment, you can contact us within two weeks. Our wasp nest removal Perth technicians will return to your property, complete retreatment for FREE based on your expectations, and ensure that your space is free of any wasp issues.
Create A Wasp-Free Environment At Your Perth Property
Call us today on
(08) 6202 7096
or use our online contact form to discuss the wasp issues at your Perth property. We will provide you with an upfront obligation-free quote and help you to create a wasp-free environment.