Mosquito Pest Control Treatment In Perth
Mosquito bites are not only annoying but also an irritating nuisance that everyone has experienced at some point at their home or office. They transmit diseases that cause severe threat to the health of your family and employees.
Tom's Pest Control, as a leading mosquito control company Perth, provides precise and safe mosquito pest control in Perth for commercial as well as residential customers.
We hire the most qualified mosquito pest control specialists who have in-depth knowledge and many years of experience in providing integrated mosquito management solutions in Perth. We have helped countless customers with our precise mosquito treatment procedures to remove mosquitoes permanently from their area, and we can do the same for you.
Our technicians will visit your Perth property for a thorough inspection, provide tailored mosquitoes pest control treatment options, and assist you with specific tips to avoid future infestation that ensures a permanent solution.
Book Your Mosquito Pest Control Services Here
Why Timely Mosquito Treatment Is Important?
There are at least 300 mosquito species found in Australia. Although most of the species are more annoying and irritating than dangerous, some pest mosquitoes that do bite humans and causes serious health concerns. Some of them are listed below:
Tom's Pest Control adopts a systematic approach to the effective mosquito pest control procedures to protect you, your family, and staff members. The timely elimination of these insects is necessary to ensure a healthy, pest-free environment.
What We Do?
Our mosquito pest exterminators follow a systematic approach to the tried-and-true four-stage procedure to make your environment safe from these pests. We aim at improving your health and quality of life.
Inspection
The moment you contact us to discuss the mosquito infestation issue, our skilful mosquito control technician will drive to your property to perform a thorough inspection. This inspection will help us to find out the breeding grounds for mosquitoes – this is usually the stagnant water source located on your premises.
We will identify the mosquito species, evaluate the level of infestation and the possible risks associated with the infestation, and more. It will help in determining the type of extermination process required for the complete removal of mosquitoes in and around your environment.
Mosquito Control Plan
Based on the inspection and findings, we will design and create a mosquito pest control plan that aims to remove them entirely from your area. The plan will cover detail about the type of mosquito treatment required, the expected timeline of the procedure, specific instructions for you to follow, the expected outcome, and other information.
Before we commence with the mosquito extermination procedure, we will give necessary information about our mosquitoes pest control treatment service Perth that you need to know. We provide a transparent mosquito control service experience to our customers. Hence, we will inform you about what is going to happen in every step of our pest extermination service. You can ask a question to clear your doubts.
The Extermination Procedure
We implement several techniques to achieve an outstanding result for you. It includes biological control methods, physical control methods, use of pesticides, and fogging. We prefer to use the no-chemical methods because our top-most concern is the health and wellbeing of your family, pets, and employees.
When we do have to use pesticides, we choose products that are safe and certified. Based on the level of the infestation, we might have to use a combination of different extermination methods to deliver the expected results.
Ongoing Prevention
To control the mosquito population for the long-term, we will recommend some useful tips and strategies that may take the setup of your property into account. Some of the tips are:
Remove standing water or anything that collects water around your property, including drains, roof gutters, buckets, containers, tin cans, old tires, and more as these help mosquitoes to breed
Regular maintenance of your yard that includes trimming of trees, mowing of the grass, and shrubs
Screen windows, doors, and other entry points that will limit the access of mosquitoes inside your building
Mop your floors regularly, wash and dry the food containers after every meal, and clean refrigerators, stoves, and other kitchen appliances
Why Choose Tom's Pest Control?
The highly professional and experienced team at Tom's Pest Control is committed to providing the high-standard mosquito removal services that you need to boost morale and the quality of your life. It also keeps your environment healthy and hygienic.
Our services have become the preferred choices of all residents and businesses across town because of the following reasons: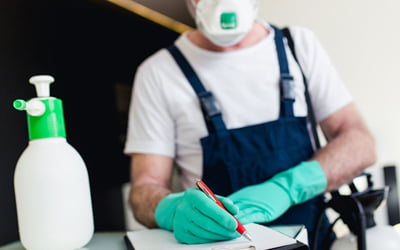 Make Your Home And Office Space Mosquito-Free Today
Call us today on
(08) 6202 7096
or fill in our online quote form to give the details of mosquito infestation in your Perth property. We will be happy to offer you an obligation-free quote as part of our fully transparent, professional service.