Ant Pest Control In Perth
Ants contribute a lot in maintaining the ecological balance of nature but its infestation on properties is a painful experience. They invade our living space.
Are you worried about ant infestation at your Perth property and searching for a quality ant control service Perth? Welcome to Tom's ant Pest Control Perth. We provide ant control and white ant inspection treatment services Perth to all businesses and residents in your locality.
Our state-of-the-art pest control technique and high standard services have helped numerous businesses and homeowners to safeguard their properties and health. Our precise ant removal services Perth include thorough pest inspection of your property and customised ant treatment procedures in Perth.
Our team of highly skilled and trained ant pest control specialist provide long-lasting ant extermination services to your residential space, commercial property, and industrial facility in Perth area.
Book Your Ant Pest Control Services Here
Our Ant Control Procedure
At Tom's Pest Control, our ant pest control involves detail analysis of infestation, the reason that causes it, extermination, and necessary measures to avoid future infestation. We follow a standard four-step process that helps in removing ant effectively from your property.
Ant Treatment Inspection
Our ant pest control specialist assesses your pest infested property, examine the location to study the activities of the ants. Before proceeding with our task, we identify the ant species, pheromone trails, nest locations, entry points, colony size, and colony lifetime.
Ant Treatment Perth
We create a customised ant treatment plan based on our inspection. The ant treatment plan consists of all details required for ant pest control task and instructions for inhabitants during the treatment. We provide ant treatment to the roofs, garden beds, patios, subfloor spaces, perimeters, and elsewhere based on the infestation location and design of your building.
Ant Pest Removal Procedure
After creating a tailored ant treatment plan, our ant pest control Perth specialists will use insecticidal dust, sprays, ant baits, gels, insecticides, and granules to save your Perth property from the harmful damage of ants. We use different ant removal procedures for the interior location of your property that includes, skirting boards, light spot spraying, and more.
Tips For Future Prevention
A one-time ant pest control service will not give you a permanent solution. You will have to take specific prevention steps that will not allow ants to return. Our expert will provide you with general tips and specific measures based on our findings and inspection.
Some of the following tips can be effective enough to prevent ant infestation at your commercial and residential space:
Immediate sealing of cracks on the floor and around windows and doors
Storage of food items in an air-tight container
Cleaning of food, drinks, or any other eatables that spill after your meal
Thorough washing of bottles, utensils, and cans immediately after the use
Picking up your pet's food at night
Why Choose Ant Control Perth?
With several years of experience in providing effective ant pest control services in Perth to thousands of businesses and residents, we understand your expectations better than any other ant pest control companies in your locality. Some of the specialties that make our services different from our competitors are:
Certified and licensed technicians
Fast same day or next day service
Family and pet-friendly, safe ant extermination procedures in Perth
Hassle-free, transparent service plan
End-to-end process for the optimal control and prevention of ant infestation
Timely communication and local pest control specialist
We believe in creating a long-term relationship with each of our customers irrespective of your task size and budget.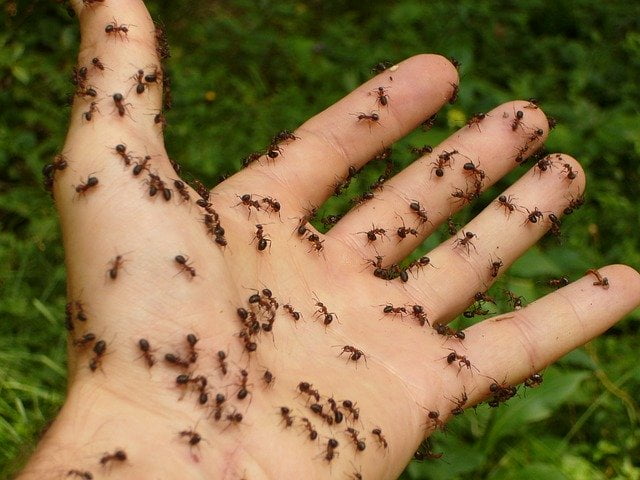 Call Us Today To Get An Obligation-Free Quote
Call us today on
(08) 6202 7096
to discuss the ant infestation on your Perth property and get a free quote from our extermination specialists. You can also use our
online contact form
to leave your message.