Reliable Pest Management In Perth
Tom's Pest Control in Perth are experts in reliable pest management. With experience in dealing with everything from ants and insects to birds and rodents, we're your first choice when it comes to effective, professional pest management services. With our affordable prices and detailed inspections, we guarantee that we can help you rid your property of tiny unwanted visitors and restore your home – just like we have with countless customers across Perth. When you need quick, hassle-free pest management, choose our friendly team at Tom's Pest Control for the job.
Book Your Reliable Pest Management Control Services Here
High-Quality Protection
We offer high-quality pest treatment and management to our customers through a variety of techniques and tools. With our experience in dealing with a variety of pests within local suburbs, we have created standardised treatments and procedures that we know will get the job done. Hence, we pride ourselves on supplying the best pest control services to our commercial and residential clients
Quick and Friendly Services
Do you need fast pest control services in Perth?
At Tom's Pest Control, we offer same day service to ensure minimal disturbance to your daily routine. When you have a pest infestation, it can become a large problem quite quickly. This is why your pest control management needs to be just as quick. Therefore, our team provides efficient same/next day pest control services with local control teams in various areas to provide incredibly fast and efficient service when you need it most.
Licensed Professionals and Insured Services
Tom's Pest Control holds the appropriate license as requested by Western Australia's Department of Health. We offer safe pest management treatments that are fully insured for your peace of mind. This is just one of the ways we want to show you our professionalism
Safe, Family-Friendly Treatment
At Tom's Pest Control, we focus on safe, environmentally friendly pest control treatments. We want to ensure that we are creating a wholesome and healthy environment for our customers and therefore, choose products that replicate this vision. All of our products are approved per Australian standards which means our pest management procedures are safe for you, your family, and your pets.
APCA and TAFE-Certified Specialists
Our technicians at Tom's Pest Control are all APCA and TAFE-certified to deliver expert and professional services based on our customer's needs. Our team is well experienced in pest control treatment and management in all areas including residential, industrial, and commercial sectors.
Professional and Transparent Service
We pride ourselves on providing our customers with a friendly, professional service that will exceed your expectations. We're with you every step of the way in the pest management process. Therefore, when you choose us, you get an upfront, obligation-free quote for your pest control needs.
Free and Thorough Inspections
When you choose our pest control services at Tom's Pest Control, you are entitled to a free inspection. This is an integral part of the management and treatment process as our team needs to identify the issue fully – including the type of pest infestation that is occurring as well as whether it is causing any structural damage to your property. For a free inspection of your property and to get rid of any unwanted pests,
contact us
today.
100% Guaranteed Results
Our treatments are tailor-made depending on your pest infestation. At Tom's Pest Control, we're 100% result orientated and are dedicated to eradicating your pest problems. If for any reason, the pest issues at your property have not ceased within two weeks of treatment and management, call us for a free retreatment. Our team will revisit your property and complete the treatment again, based on your requirements. This is our promise to you.
Comprehensive Pest Management For All Areas
At Tom's Pest Control, we provide exceptional pest management services to a variety of locations and sectors. No matter what your property is, or which pests have infested it, we'll work hard to achieve the results you want. Talk to our professionals today about your pest issue and we'll help you treat, manage, and prevent the issue from happening again. At Tom's Pest Control, we focus on achieving long-lasting results that our customers are satisfied with and that we're proud of.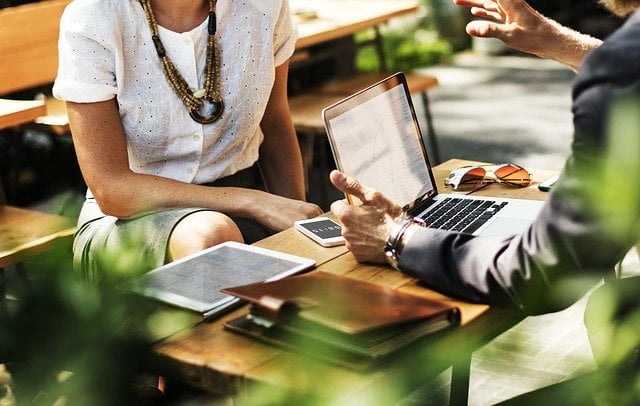 Commercial Pest Management
We understand that running a business is hard enough without the added issue of pest infestation. It's the last thing any business owner wants to deal with. Therefore, Tom's Pest Control can provide commercial pest control management to all industries. Regardless of what business you operate, we'll provide you with the best pest control services to ensure your business is up and running to its full potential.
Construction Pest Management
An infestation of termites at a construction site is never ideal. Our team at Tom's Pest Control are leading installers of pre-construction termite management systems. We work and cooperate with builders to deliver professional and results-driven termite prevention services to the construction industry. Don't let termites overrun your construction site, call our team today for a comprehensive termite management strategy and treatment.
Domestic Pest Management
Our homes are our sanctuaries and therefore, we don't want tiny uninvited visitors creeping their way into our personal space. Tom's Pest Control provides an experienced and professional pest control service for all local residents. We will utilise high-end management strategies and procedures to remove any pests found within your home and use ecologically sound products and methods to ensure no harm comes to your family's environment and that it's perfectly safe post-treatment. For more information on how our team can help eradicate domestic pest infestations, contact us today to discuss our inspection process as well as treatment and management plans.
Get In Touch With Us Today
Looking for reliable pest management in Perth? Look no further than Tom's Pest Control. We'll take care of your pest infestation issues and restore your property to its former glory. For more information on our pest control management services, contact us today on
(08) 6202 7096
or request a quote to start your pest control management journey with our expert team.