Moth Pest Control Treatment In Perth
Do you see irregular holes in your clothes, discoloured or visually damaged carpet, or torn curtains at your property?
Your property may be under moth infestation.
Welcome to Tom's Pest Control – the name for professional, expert moth control in Perth.
We are a team of certified moth control specialists with the latest technology and tools and years of expertise. We offer comprehensive moth control services that will make your property free of moth, not only from the current pest issues but for future infestation risks as well.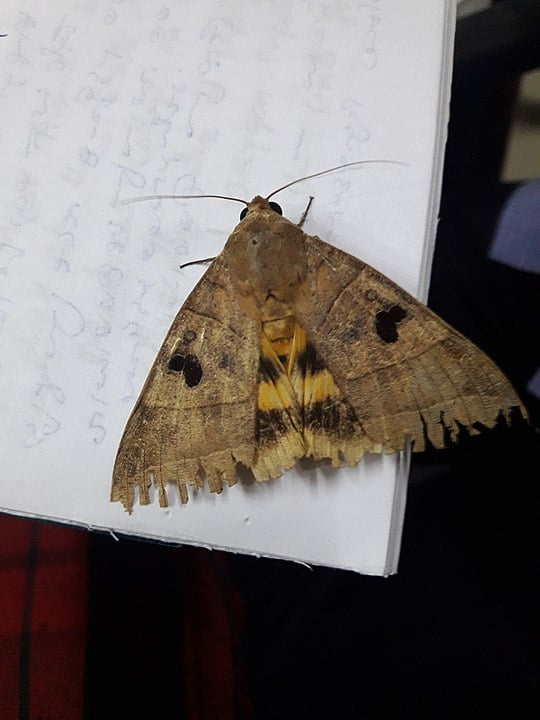 Why Should You Get Moth Treatment On-Time?
Australia is home to more than 22,000 moth species, and a vast majority of them do not harm humans or properties. The major pest moth species found in Perth and surroundings include clothes moths, pantry moths, carpet moths, and brown house moths.
If moths infest your property, you will experience the following types of damage:
Especially if your property has some historic, rare, or costly furnishings and fabrics, timely carpet moth treatment or brown house month control is more than important.
Signs Of Moth Infestation At Your Property
During the initial stages of the moth infestation, the damage may not be immediately visible. If you see any of the following signs of infestation at your property, contact us immediately for a detailed pest inspection and treatment: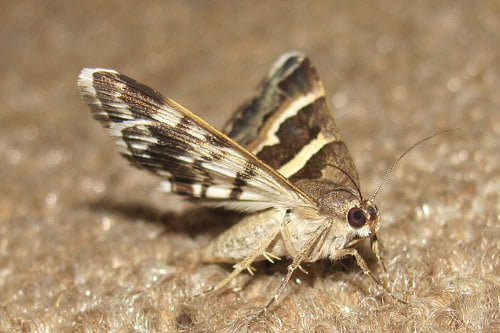 At Tom's Pest Control, we assess the extent of moth damage at your property and create a tailored treatment plan to make your property pest-free.
The Treatment Procedure
We provide pest treatment solutions that give long-lasting results to our customers. Regardless of whether you have a residential or commercial property, we have the expertise to provide you with a complete pest control experience.
We have a four-stage moth pest control procedure in Perth:
Inspection
Our certified pest control specialists will come to your property, examine for the infestation, identify the moth species, assess the damage, and search for other pest evidence. We will also identify both the external and internal factors at your property that led to moth infestation.
This will help us provide the right moth removal and treatment that makes your property pest-free.
Treatment Plan
Based on the inspection findings, our pest technicians will create a tailored moth control plan. It will include the treatment procedure, the total cost, the timeline – including the duration – of the treatment, and the expected outcome.
In some cases, we may want to complete a follow-up treatment to make your property completely free of pests. We will update you on the right pest treatment plan before beginning the procedure and ensure that you are getting a fully transparent service experience.
Moth Extermination
Our moth control technicians will complete the pest control based on the treatment plan. We generally use multiple treatment procedures based on the moth species and the extent of the infestation. This will often include fumigation, heat pod treatments, and insecticides.
We use modern techniques and advanced tools to give a completely safe treatment experience. Regardless of adult moth, larvae, or white moth removal, we use safe, approved moth control products and procedures to give you family-friendly pest control experience.
Ongoing Prevention
Through our moth control procedure, we try to give permanent solutions to the pest issues at your property. We will give specific tips and techniques that can help you get long-term pest control results.
In general, you can minimise the moth issues at your property with the following practices:
Vacuum and clean your property thoroughly at regular intervals – this includes carpets and mouldings.
Wash clothes and other fabrics at your property immediately after use and properly store them in air-tight spaces.
Regularly inspect your clothes, personal products, and different areas of your property for any possible moth issues.
Ensure proper ventilation at your property to minimise the humidity. If required, install a dehumidifier to address the humidity issues.
Why Tom's Pest Control?
At Tom's Pest Control, we are focused on giving the next-level service experience and use the latest technologies and systems. The highlights of our service include the following: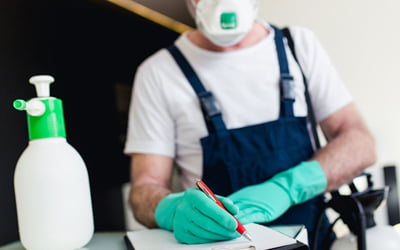 Do you see the pest issues at your property not subsidised after our treatment? Contact us within two weeks of the treatment; our technicians will return to your property and perform the extermination again for FREE to ensure that it is completely free of pest issues.
Get Comprehensive Moth Control Services
Call us today on
(08) 6202 7096
or use our contact form to discuss the pest issues at your property and get a free quote for our services. Let's create a healthy, moth-free environment around you.