About Us
Tom's Pest Control is a leader of the pest control services sector in Australia. Our commitment to providing permanent solutions and our focus on service and quality allows us to dominate the industry with superior service standards.
We are also a leading local pest control provider in Perth other major cities, making us an Australia-wide pest control service provider.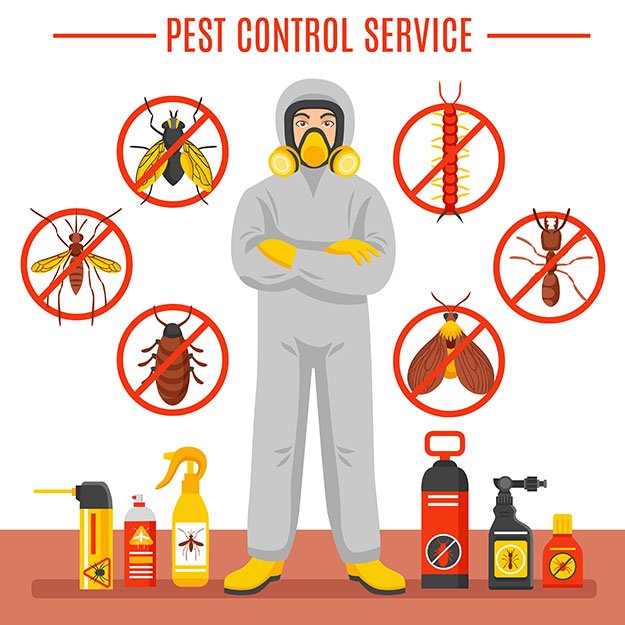 Our Services
We have the expertise to address all the pest issues at your property. With several years of service and serving every suburbs of Perth, we know various pest groups can be spotted in properties, their characteristics, the extent of damage they make, the best treatment solutions, and more.
You can get a wide range of services from Tom's Pest Control:
Irrespective of if you have a commercial property, apartment, industrial space, individual residential property, our technicians can provide you with advanced pest control and inspection services. No matter the extent and complexity of pest issues at your property, we are committed to providing you with highly effective extermination and ongoing control services.
Why Choose Us?
At Tom's Pest Control, we never want anything less than the complete satisfaction of our customers with our services. Therefore, we focus on every area that matters to them and ensure superior service standards.
The highlights are our services are the following:
Comprehensive Pest Treatment Solutions
At Tom's Pests Control, we address every aspect of pest infestation at the properties of our customers. We identify all the pest issues and damage at your property and provide with our comprehensive treatment services.
In addition to addressing the current issues, we will also help you to make your property secure from future infestation issues. Our comprehensive service involves the following stages:
Inspection
Tailored treatment plan
Pest extermination
Ongoing prevention
State-Of-The-Art Procedures, Advanced Technologies
We offer the most advanced pest control services using the technology and the latest developments in the industry. We use infrared thermometers, digital cameras, motion-sensing cameras, moisture meters, and more to make the services optimal to address the current pest issues and future infestation risks.
We also have specialised accessibility tools and safety equipment to reach every inch of your property and complete comprehensive pest inspection and extermination services.
Certified Pest Technicians
All our pest technicians are certified per TAFE- and APCA-certification standards. In addition to that, they have several years of experience and committed to offering high-value services. Rest assured that you get the pest control services from the most qualified and expert hands by choosing us.
All our pest treatment and control services are licensed and insured, giving you peace of mind to provide you with the expected results.
Professional, Quick Service
No matter the type of your property and the complexity of pest issues, we offer you the same/next day treatment services. We have local pest control teams in all major suburbs of Perth to respond to your needs quickly. We know how some pest issues can become gruesome over time, and that makes us committed to responding to our customers immediately.
We also encourage our customers to reach out to us with their questions, concerns, and feedback for our service. We work towards creating a pest-free, healthy environment around our customers and their families.
Safe Treatments And Procedures
Everyone at Tom's Pet Control is concerned about how safely we offer our pest control services. We want our extermination services to be safe and hassle-free for our customers, family, pets, and their environment. Therefore, we use only safe products and procedures that are approved per Australian standards to address the pest issues at the properties of our customers.
We also prefer to use non-chemical pest treatment solutions when possible to ensure zero impact on the environment.
Competitive Prices, Upfront Quotes
With local pest control teams in every suburbs of Perth and the use of technology, we offer our services at highly affordable rates. Before beginning the pest control services, we provide an obligation-free quote to help our customers to receive a transparent service.
Do you have any pest issues at your property? Feel free to contact us to get a FREE quote for creating a pest-free, healthy environment around you.
Talk To Our Pest Experts Today
Call us on
(08) 6202 7096
or use our contact form to discuss the pest issues at your property. Our pest experts will help you secure your property from pests through pest control tips, property hygiene suggestions, and professional extermination.