Wood Borer Treatment In Perth
Wood borer infestation can cause severe damage to your property. They cause many problems for  furniture made with timber, hindering the quality of your wooden furniture.
Are you looking for a trustworthy borer pest control in Perth? Welcome to Tom's Pest Control for complete eradication of wood borers in your house and other parts of your Perth property. Our certified team of borer pest control specialist Perth has many years of experience in providing safe, fast, and most often same day wood borer treatment services to countless home and businesses across Perth.
Our borer pest control Perth techniques and products can eliminate every single borer found in your space. We understand the significant role of wooden furniture and products at your home and office space.
Book Your Wood Borer Treatment Control Services Here
Essential Reasons For Timely Borer Treatment
Timely borer control treatment is necessary to save your costly wooden furniture and other parts of your property made of timber from further damage. There are several issues associated with borer infestation that may require immediate professional help. Some of them are:
The pest feeds on starch and other nutrient found in wooden making hole in them
The damage caused by infestation on the wooden walls and floors may weaken the structural support of your house.
You may be at the risk of irreplaceable loss if the damage is caused to your antique furniture, transferred over generations.
The dropping of borers, wood dust, and damaged timber may make your property look untidy and unwelcoming for your guests and clients.
The borer infestation in wood can quickly spread to other wooden products leading to widespread damage. Hence, seek professional help as soon as you notice the sign of infestation.
Signs Of Wood Borer Infestation
The following signs will help you to verify if the issues you are having with your wood are due borer attack. It will help in taking the necessary steps: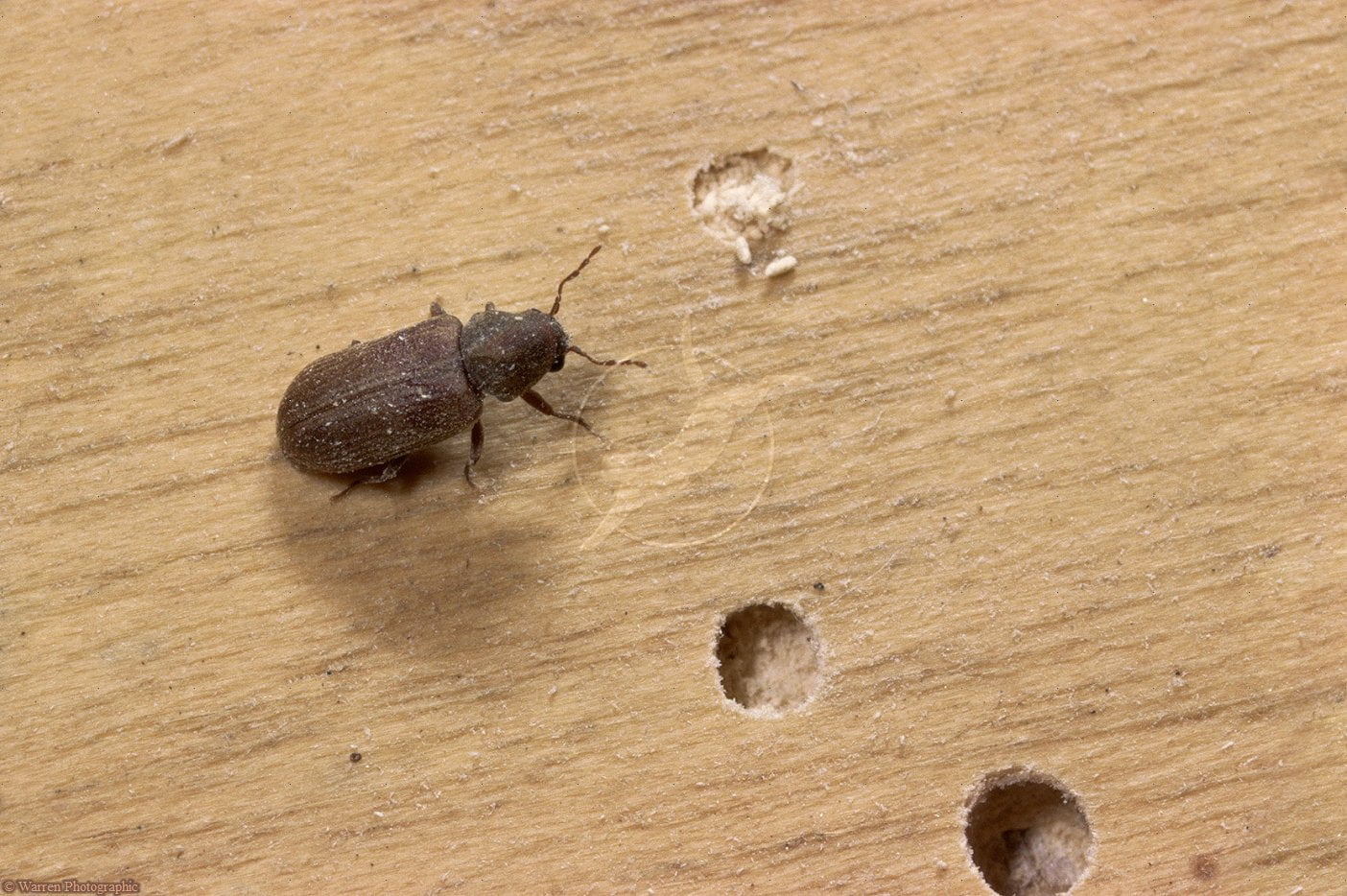 Not only can the wood borers in your house cause costly damage to the wood, but they may also consume wooden products that may have sentimental value to you and your family. If you experience any of the above wood borer infestation symptoms, Tom's Wood Borer Pest Control can help save your furniture and timber products.
The Wood Borer Pest Control Procedure
At Tom's Pest Control, our team of qualified and trained technician is an expert in exterminating all types of pests, including different varieties of wood borer to help you with a long-term result.
We apply the four-step systematic approach towards wood borer control treatment Perth to reduce the likelihood of the pest affecting your wooden material and furniture.
Inspection
As soon as you contact us to discuss the borer infestation issue you are experiencing, one of our wood borer pest control experts drive to your property and inspect it. The inspection will help in determining what type of borer species you are dealing with, the extent of the damage caused, the factors responsible for attracting the borers to infest your site and much other information.
We will also inform you of about the type of wood repair that may be required to restore your property.
Wood Borer Treatment Plan
Our exterminator will formulate an effective wood borer treatment plan to protect your wood. We will also help in preventing future borer attacks to your timber. We design our
wood borer pest control
treatment plan based on our findings that include the type of pest that has caused the damage and the level of damage caused by them.
The wood borer pest control treatment plan includes detail information on the treatment procedure, how long it will take to complete the borer treatment, necessary guidelines, and instructions that the occupants need to follow, and the expected result.
Borer Pest Eradication
Based on the formulated borer pest control treatment plan, we will start the wood borer treatment procedure at your site. Generally, there are three types of treatment procedures. They are:
Water-based treatments
Fumigation treatments
Entotherm heat treatment.
We implement a combination of these procedures to give you the best result possible. These procedures significantly reduce the likelihood of future infestation from occurring.
Prevention Tips
The application of right prevention techniques is necessary to prevent the wood borers from returning to your area to consume more wood after a while of treatment completion. We assist our customers with useful tips to stop future borer infestation from happening.
You can reduce the likelihood of borer infestation by keeping your surroundings neat and clean. This includes trimming of trees, timely mowing of grass, and bushes. Repairing of cracks found around your property will limit the entry points for wood borers. The regular inspection of furniture and other wooden products can help in checking the occurrence of another borer attack shortly.
How Partnering With Tom's Pest Control Can Be Your Best Decision?
At Tom's Pest Control, we value the long-term relationship with our customers. Hence, our focus is to provide you with optimal solutions that will improve the quality of your life. Some of the specialties of our pest control services are: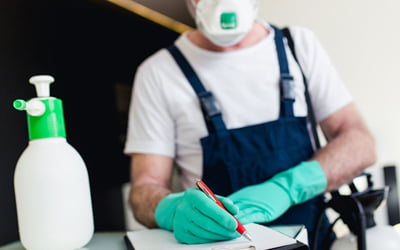 We are renowned for providing the best quality borer pest control services Perth for your home and office that helps in controlling infestation from getting worse. Our collaboration with each of our customers and precise service with an outstanding result has given us a reputed standard in this highly competitive industry.
Call Us To Protect Your Furniture
For more information on our wood borer pest control services Perth and also to discuss your wood borer pest control requirement, call us today on (08) 6202 7096. You can use our online request form to receive an obligation-free quote from our expert.