Pest Control Coogee
Looking for reliable pest control services in Coogee? Contact Tom's Pest Control, a renowned name in the pest control industry. Offering comprehensive pest control services in Perth and other cities of Australia, Tom's Pest Control is the preferred choice of many.
With a team of TAFE and APCA-certified experts, we are dedicated to providing qualified services to our customers in Coogee. Whether you have pest infestation issues at your residential property or a commercial one, you can count on us for the effective removal of pests.
We also provide same-day or next-day service as we know some pest infestation issues require immediate solutions. Once you get in touch with us, you can expect our experts to visit your property within 24 hours. On inspection of the site, we recommend the required treatment that needs to be started immediately.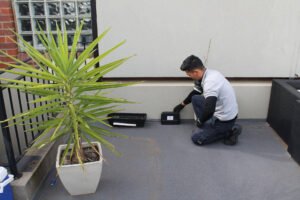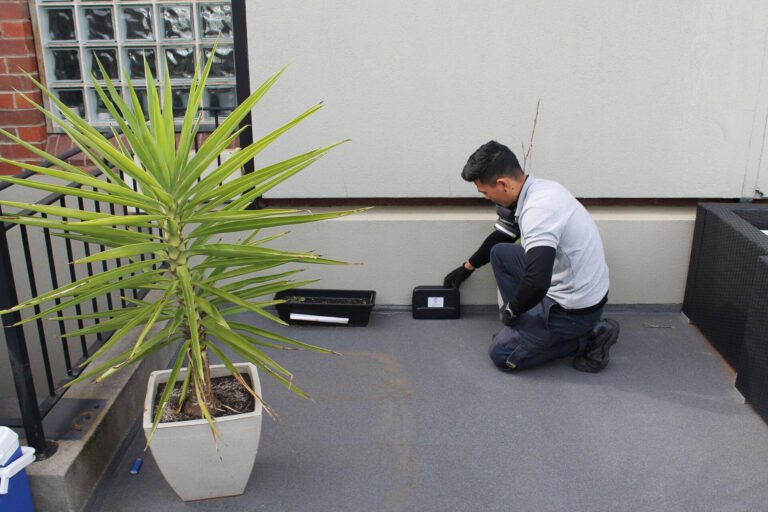 Solutions For All Pest Infestation Issues
At Tom's
Pest Control
, we offer solutions for all the major and minor pest infestation issues. So even if your property is facing something as small as mosquito attacks, you can contact us for help.
We provide a range of pest control solutions including:
Rodent Pest Control
Are rodents damaging your Coogee property? Have you made multiple attempts to trap them and throw them away from your property yet failed? If yes, it's time to contact our experts.
Rodents can harm your property as well as spread various diseases. Hence, it is extremely important to eradicate them from your home or office as soon as possible. If left untreated, they may contaminate your food, eat your clothes and shoes and even drop your things while travelling from here to there.
At Tom's Pest Control, we take effective measures to remove rodents from your property permanently. We examine the area carefully and make special arrangements to catch rodents that are already within the premises and prevent more from entering.
Spider Control Treatment
Spiders make cobwebs all over the place, having you clean the walls every now and then. This can be quite frustrating as no matter how many times you clean the web; they may keep making it again and again. While most spiders are non-poisonous, there are a few that are poisonous and dangerous. Differentiating between the two may be difficult for a common man.
Hence, it is recommended to have the right treatment done at the earliest. Irrespective of what type of spiders attack your property, our experts can undertake their eradication. Apart from treating spiders, we also clean their webs, so you get a 100% spider and web-free home.
Ant Control Services
Some ants may be harmless, while some may cause serious allergic reactions. Irrespective of what type of ants have entered your home, it is essential to get them removed.
Our experts know well how to treat various types of ants, so you don't have to worry about anything. Depending on the type of ants and the level of infestation, our team will carry out the desired procedure.
Termite Control in Coogee
Termites can damage your property in no time. Hence, it is extremely important to stop them from multiplying at the very beginning. Even the slightest of damage done by termites to your property can cost you plenty of dollars. By acting upon termite issues early, you can save your property from heavy damages.
Our termite technicians are well-experienced and skilled in handling termite issues affecting your home or office. Whether the level of infestation is small or big, our experts can take care of it perfectly. Once you place the responsibility of resolving pest infestation issues at your property in the hands of our experts, all you need to do is sit back and relax.
Bird Control Services
Birds can enter your property and create a nuisance. They can build nests in your Coogee property and also damage your things. To remove birds permanently from your property, you can seek our professional bird controls service.
We implement the right strategies to remove birds from your property and make arrangements to prevent them from entering your property again.
Other Pest Control Services in Coogee
At Tom's Pest Control, you can find a solution for every pest control issue. We provide a range of other services including:
• Fox trapping and control
• Fly control
• Bird trapping and control
• Cockroach control
• Mosquito control
• Possum control
• Borer control
• Wasp extermination
• Bed bug treatment
• Mite control
• Beetle control
• Flea treatment and control
• Silverfish treatment
• Spider treatment
Commercial Pest Control Service in Coogee
No commercial space looks impressive with pests. To create a favourable environment for the employees and a lasting impression on customers, it is important for all commercial spaces to be pest-free.
At Tom's Pest Control, we offer pest control services for commercial and industrial spaces, so it becomes easy for business owners to main a clean and healthy work environment.
Business owners can count on us for treating pests like cockroaches, spiders, ants, silverfish, flies, fleas, beetles, mosquitos, and mites. Moreover, all our treatments are available at affordable pricing, making it convenient for even small businesses to benefit from these treatments.
All the services provided by our experts are safe for you and your surroundings. No matter what pest infestation issue we are resolving, we make use of only Australia-approved products and procedures. We aim at eradicating pests from your property and restore a healthy living environment in a safe manner.
Get An Upfront Quote Today
Want your pest infestation issue to be resolved by our team of experts? Get in touch with us today.Call on
(08) 6202 7096
today an upfront free quote.
Pest Control Coogee
Call us on (08) 6202 7096 Same Day Pest Control Services
Location: Coogee, 6166, Australia.