Pest Control In Melville
The pest population in an environment can give hints about the health of that environment.
Welcome to Tom's Pest Control – the specialist for comprehensive pest management solutions in Australia.
We became the preferred choice of homeowners and businesses with a few decades of seamless service and accolades of several thousands of customers. Our local pest technicians can provide you with quick pest control in Melville and make your environment pest-free and healthy.
Our comprehensive pest management solutions address the factors that led to the infestation as well, in addition to treating the current pest issues. This will give you long-lasting pest management results.
Begin to create your pest-free world with an upfront quote: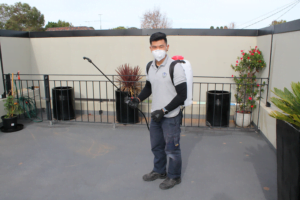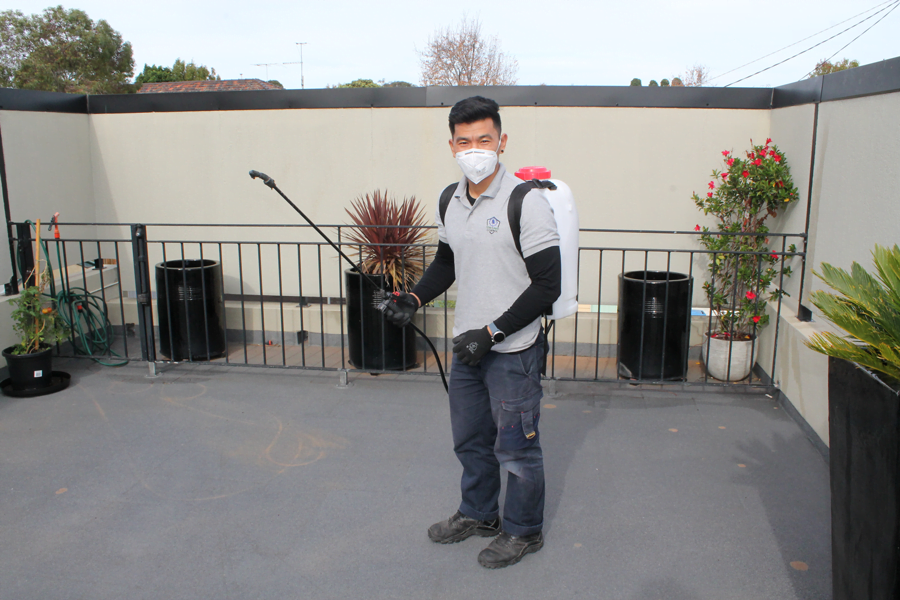 Widest Range Of Pest Control Services in Melville
When it comes to pest management, there is nothing beyond our scope. No matter the complexity of infestation, the pest type, or the type of your property, we can make it healthy again with safe extermination procedures.
While we have solutions for all the pest issues reported in Australian properties to date, we would like to name our common services:
You can learn how to minimise various pests through ongoing control procedures by visiting our service pages. You can also get to know about various signs of pest infestation, our extermination procedures, and more.
While all the above pest issues are reported frequently in Perth, some are more frequent. And we want to discuss them in detail.
Bird Trapping And Control Melville
People prefer feathered friends as pets. But that is not the case with the pest birds found in Perth and the suburbs. You might notice pigeons, seagulls, Indian mynas, doves, and other common pest birds around your property. Keep in mind that their droppings carry several pathogens and other pests. Also, they may attack your pets and often mess up your property hygiene.
We have a team of bird researchers at Tom's Pest Control. After identifying the bird species and the characteristics, our bird researchers will create a tailored bird removal plan. Our pest technicians will remove the birds using scientific, humane methods. We will seal any exterior openings, advise specific property and yard maintenance guidelines. If your property has a severe issue, we will place bird nets, spikes, and wire mesh to repel the pests.
Moth Extermination & Control Melville
If you have some expensive outfits or clothes with fond memories, moths can be a dreadful dream. Various moth species feed and damage carpets, upholstery, clothes, documents, papers, wallpapers, and more. Studies confirm that the hairs of moth larvae can trigger asthma in people.
We will identify the hiding spots of the nocturnal pest through a comprehensive moth inspection. Our pest technicians will remove the pests through a safe extermination procedure and complete preventive treatments. Additionally, we will provide you with the reasons that attracted moth to your property and give you property sanitation guidelines to minimise future infestation risks.
Spider Extermination & Control Melville
If you notice spider webs at your property quickly, you should call for professional spider extermination. Many spider species found in Australian properties are deadly as they sting, with symptoms ranging from localised pain to nausea and vomiting. Also, spiders can make your property look unwelcoming with webs.
Our pest technicians will identify all spider sites at your property by inspecting every inch. We will create a spider extermination plan and make your property pest-free. Additionally, we will secure various exterior openings at your property and provide sanitation guidelines to minimise future infestation risks.
Rodent Control Melville
In any environment, rats and mice bring a lot of undesired effects. They carry several pathogens, contaminate food by eating, and spread various diseases – at least 35 serious illnesses. Rodents can also mess up your property hygiene, often damage floors and walls, chew insulation, attack your pets, and more.
Considering the survival skills and multiplication rate, rodents should get quick control when they notice infestation signs at their property. Our pest technicians will identify the infestation reasons through an inspection and remove rodents from your environment through comprehensive rodent control. We will also secure exterior openings and advise you on specific property maintenance tips to address future infestation risks.
Commercial Pest Control in Melville
Pest issues in commercial spaces can sometimes be disastrous than you think. It puts a stake on customer approval, brand reputation, business, revenue, and more. In many cases, pest issues can put enforcement agencies into action and lead to the business's permanent closure.
As a leading pest solution provider, we give prioritised services for businesses to recreate their healthy environment. Our local pest technicians can give you quick commercial pest control in Melville to recreate our customers' commercial properties' healthy environment.
Our common pest management solutions are the following:
General Commercial Management
The service is specifically designed for businesses who reach out to us with multiple pest issues in their environment. The treatment removes all the common pests at the cost of a single procedure.
With the service, you can remove:
Moths
Cockroaches
Beetles
Ants
Silverfish
Fleas
Flies
Mites
Bed bugs
Mosquitos
Borers
Pest-Specific Solutions
If your property has a different pest issue that our general pest management can't address, you can choose our pest-specific solutions. You can also get our pest-specific solutions if your property has a highly complex pest issue.
Some of our pest-specific solutions are the following:
Bird trapping and control
Fox trapping and removal
Possum trapping and removal
Spider extermination and control
Termite treatment and control
Wasp extermination and control
Rodent control
All our pest technicians are TAFE and APCA-certified to give you qualified services. We also adopt the latest techniques and technologies to provide the highest quality, advanced services. Additionally, we use only Australia-approved safe procedures not to harm your environment while making it pest-free.
Are You Having Pest Problem in Melville?
We are one of the leading pest control Melville experts, helping you eliminate unwanted pests like a rat, mouse, cockroach, spider, ant, termite, moth, the bed bug, bird, flea, and much more. Our aim is to provide high standard professional pest management services for both residential and commercial areas.
Call on (08) 6202 7096 or use our contact form to discuss the pest issues with us and get an upfront quote.
Pest Control Melville
Call us on (08) 6202 7096 Same Day Pest Control Services
Location: Melville, 6156, Australia.