Pest Control In Harrisdale
Welcome to Tom's Pest Control for comprehensive pest management from experts.
Pest infestation at properties can affect the inhabitants' physical and mental health regardless of the infestation's extent. 
Are you searching for high-quality pest control in Harrisdale to ensure your and your family's health and well-being?
 We have local teams of pest management technicians in every suburbs of Perth, including Harrisdale. All our pest technicians are TAFE and APCA certified, and they will give you superior-quality, quick pest management services.
 Get an upfront FREE quote for the pest issues at your property today: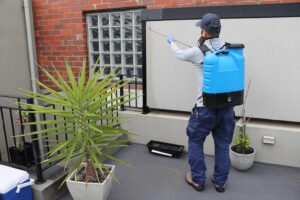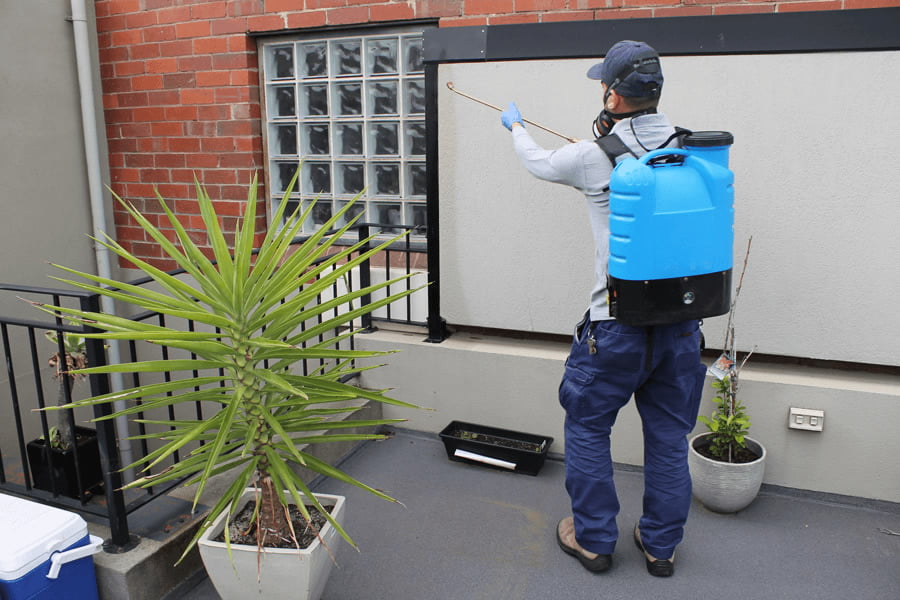 The Complete Range Of Pest Control Services in Harrisdale
Our decades of high-quality service is the testimony to our expertise and range of pest management solutions. We have solutions for all the pest issues reported in Perth to date as we continuously expanded our services over the years and preferred to offer tailored services.
 Our range of service includes the following:
Explore our service pages to learn about each of the pest management solutions in detail, including the different pest species, ill effects of the infestation, ongoing control methods, and more.
 Should you have questions on our pest control services or want individual guidance, feel free to connect with our pest technicians. We are happy to help you manage the pest issues at your property with tips, information, and assistance.
 While properties report all these pests in varied numbers, we would want to discuss the most reported issues and the solutions.
Termite Extermination And Control in Harrisdale
Your property can't have a worst enemy than termites. Various data reveal that the annual cost of termite damage around the globe is $5 billion. Especially subterranean termites and dry-wood termites – the two reported species in Australian properties – feed furniture, other wood structures, papers, documents, and more. If not treated for termites on-time, it can lead to extensive foundation damage that cost you dearly.
 Our pest management begins with a termite inspection using advanced tools. Our pest technicians will identify the extent of termite infestation, confirm their species, identify the factors that encouraged the infestation, and create a tailored treatment plan. While completing the extermination, we will also perform wood and soil treatment to create a termite barrier around your property.
Bird Trapping And Control in Harrisdale
Perth's homeowners and businesses often report doves, pigeons, starlings, seagulls, house sparrows, and Indian mynas. These birds can compromise the hygiene and sanitation of your property and demand frequent maintenance. More prevalently, they introduce various pathogens and bring other pests into property environments.
 Our team of bird researchers will create a custom bird removal plan – scientific and humane – for the pests at your property. We will trap and free them in a distant location so that they won't return to your property. We will also place bird nets, wire mesh, and bird spikes to repel the pests from your environment – minimise future infestation.
Spider Extermination And Control in Harrisdale
Properties in Perth report a number of venomous and non-venomous spiders in their environments. Blackhouse spiders, brown huntsman, daddy long legs, grey huntsman, and wolf spiders are some of them. No wonder, the stings can be fatal if you don't seek timely medical assistance. 
 Our technicians use advanced safety equipment and extermination tools to identify all the spider sites at your property and exterminate them safely. We will also seal all the holes at your property and recommend you specific property maintenance tips to minimise future infestation risks.
Cockroach Control in Harrisdale
For many property owners, cockroaches are just filthy pest. But the reality is different, and the pest carries a few millions of pathogens can instantly become a threat to your health and well-being. Additionally, the pest is one of the leading reasons for childhood asthma around the globe. You shouldn't think twice to call cockroach extermination if you spot the pest at your property.
 We identify all the hidings spots of cockroaches at your property – usually in the corners of cabinets, under the sink, bathrooms, and more. We will remove cockroaches from your environment through custom extermination and make your property least inhabitable for the pest.
Commercial Pest Control in Harrisdale
Pest issues at commercial properties are a huge challenge for businesses, as they can instantly turn away customers. The hygiene and maintenance of a business are one of the biggest factors in customer approval and revenue.
To make the businesses properties more welcoming and healthy, we offer tailored commercial pest control in Harrisdale. Our local pest technicians can swing into action and make your property pest-free in short notice.
General Pest Management
Do you notice multiple pest types at your property and have no idea how to make it pest-free? This type of complex pest issues is more common in food-related businesses.
And we offer general pest management to address all the common pest issues reported in a commercial environment. Our pest control eliminates:
Ants
Spiders
Silverfish
Cockroaches
Fleas
Mosquitos
Beetles
Mites
Flies
A comprehensive procedure at the cost of a single treatment! Plus, minimal disruption to your operational hours!
Pest-Specific Services
If you notice rodents, termites, possum, or any other pest at your property, you will find our general pest services can't be your choice. We offer pest-specific services to address all those concerns.
Termite control
Wasp treatment and control
Rodent control
Possum removal
Bird control
Fox trapping
Regardless of the type of pest treatment you want, we use only family-friendly, Australia-approved pest control products for our treatments. We are committed to creating a healthy environment in and around the customers' properties with our treatment services.
Are You Having Pest Problem in Harrisdale?
We are one of the leading pest control Harrisdale experts, helping you eliminate unwanted pests like a rat, mouse, cockroach, spider, ant, termite, moth, the bed bug, bird, flea, and much more. Our aim is to provide high standard professional pest management services for both residential and commercial areas.
Call on (08) 6202 7096 or contact with us using our quote form to discuss your property's pest issues and get an upfront quote.