Pest Control In Highgate
Creating a pest-free, healthy environment at properties is a challenge if you don't address the infestation's underlying reasons.
Welcome to Tom's Pest Control.
We are one of Australia's pioneers of the pest control industry with a few decades of quality service. We have developed indigenous, advanced pest management solutions and can be your finest choice for pest control in Highgate.
Our local pest technicians in Highgate can provide you with quick extermination and control services and bring back your property's healthy environment. We address the underlying factors of the pest infestation and offer treatment services that give long-lasting results.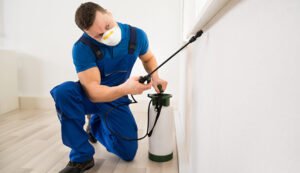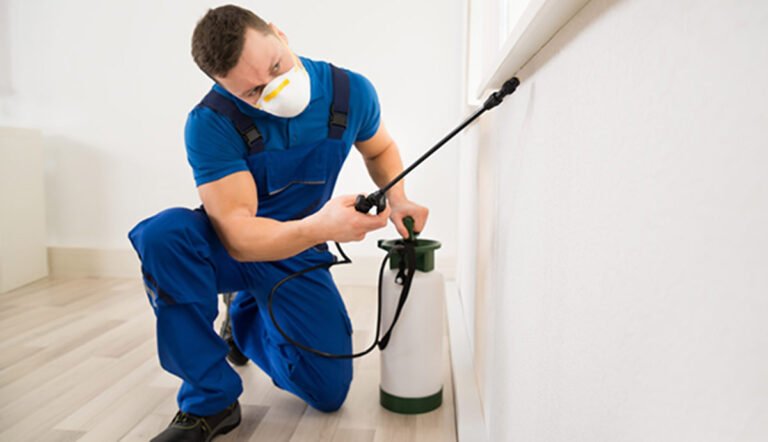 Widest Range Of Pest Control Services in Highgate
When it comes to pest management, our expertise is unmatched. And we offer solutions for all the pest issues reported in Australia. We create tailored extermination and control plan after making a comprehensive pest inspection at our customers' properties and give the best pest control outcome.
Our range of pest solutions includes the following:
Our procedures involve four stages: pest inspection, treatment planning, pest extermination, and ongoing control. This helps us to ensure the total satisfaction of the customers on our services with long-lasting results.
Visit our services pages to get an idea about our procedures, different pest species, ongoing control tips, and more. You can connect with our pest technicians if you have questions or need personalised guidance.
Property owners in Perth more frequently connect with us for a few services, and we would want to discuss them in detail.
Rodent Control in Highgate
It needs little explanation on the perils of rodent infestation. To sum up, the pest can transmit at least 35 serious illnesses to humans, including plague, tularemia, and salmonellosis. Property damage, interior mess up, and contamination of food and water are some of the other effects of the pest in your environment.
We will identify what attracts rats and mice to your property, their external access points, and the extent of the infestation. Our pest technicians will create a tailored pest control and complete the extermination. Additionally, we will seal all exterior openings, advise you specific property maintenance tips, and complete preventive treatments for long-lasting results.
Moth Extermination And Control in Highgate
Moths often narrate tearful stories in households with stains and holes on costly, special clothes. Not only that, but the pest can damage your carpets, documents, upholstery, papers, and other fabric products at your property.  Studies confirm that the hairs of moth larvae can trigger asthma symptoms in people.
Our detailed pest inspection will help us identify the hiding spots of moth – usually damp and dark areas of your property. We will then create a tailored pest control and make the moth population in your environment zero. Our pest technicians will help you create a healthy environment in and around your property to keep the moths away for long-lasting results.
Cockroach Control in Highgate
Do you think that cockroaches are just filthy pests and can't impact the health of your environment? The pest carries a few millions of pathogens can spread several diseases. As one of the primary reasons for childhood asthma symptoms, cockroaches can be more detrimental to your space than you think.
Our pest management technicians will identify the factors that make your property environment a favourable space for the cockroaches as well as the extent of the infestation. In addition to cockroach extermination, we will seal all the external openings to prevent the pest entry to your space and advise you specific property maintenance tips.
Spider Extermination And Control in Highgate
According to the government data, neighbourhoods in Western Australia report a number of poisonous spiders. This includes redback spiders, black house spiders, white-tailed spiders, daddy long legs, and wolf spiders. Their stings can cause localised pain, nausea, skin lesions, and more. If the symptoms worsen, people should get immediate medical care.
After a detailed spider inspection, we will create a tailored plan to remove the pest from your environment. While completing the extermination, we will also repair or seal various exterior openings that give spiders easy access to your property and advise you specific yard care tips.
Commercial Pest Control in Highgate
Businesses can't think of pests in their environment as they can reflect in customer disapproval and loss of revenue. In many cases, pest issues in business spaces can hit headlines of local newspapers and create irreversible damage to the reputation.
We offer both general and pest-specific commercial pest control in Highgate to help businesses restore their properties' healthy environment in short notice. While general pest control is an option to eliminate all the common pests in a commercial environment, pest-specific procedures are an ideal choice if you have specific pest issues.
Visit our commercial pest management page to learn about our services in detail.
Why Tom's Pest Control?
We are one of Australia's pioneers of the pest control industry with a few decades of superior quality service. We have established our services in all the major cities and towns and grew as pan-Australia service through the years.
The highlights of our pest services are the following:
Same/next day pest management services
TAFE and APCA-certified technicians
State-of-the-art pest control techniques and procedures
Use of latest technology
Competitive pricing, upfront quotes
Family-friendly, safe pest management solutions
Professional, friendly service experience
100% satisfaction guaranteed
Should you notice that your property's pest issues are subsidising after our treatment, contact us within two weeks. Our pest specialists will return to your property, assess the pest issues, and provide FREE retreatment.
We want all our customers are happy and satisfied with our services.
Are You Having Pest Problem in Highgate?
We are one of the leading pest control Highgate experts, helping you eliminate unwanted pests like a rat, mouse, cockroach, spider, ant, termite, moth, the bed bug, bird, flea, and much more. Our aim is to provide high standard professional pest management services for both residential and commercial areas.
Call on (08) 6202 7096 or connect with us using our quote form to discuss the pest issues at your property and get an upfront quote.
Pest Control Highgate
Call us on (08) 6202 7096 Same Day Pest Control Services
Location: Highgate, 6003, Australia.