Pest Control Hillarys
Do you see fleas, flies, ants, cockroaches, termites, rodents, or other pests at your property?
It is not a good sign considering the health of your property. Regardless of the pest type present at your property, unwanted guests harm your environment if you don't address them on-time.
Welcome to Tom's Pest Control. We provide superior-quality pest control in Hillarys and other suburbs of Perth with long-lasting effects. Whether you are a homeowner or business, we can make your space pest-free with comprehensive pest management solutions.
Our local pest control teams in Hillarys can quickly work with you and bring back your property's healthy environment.
Get an upfront quote for the pest issues.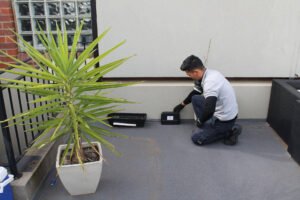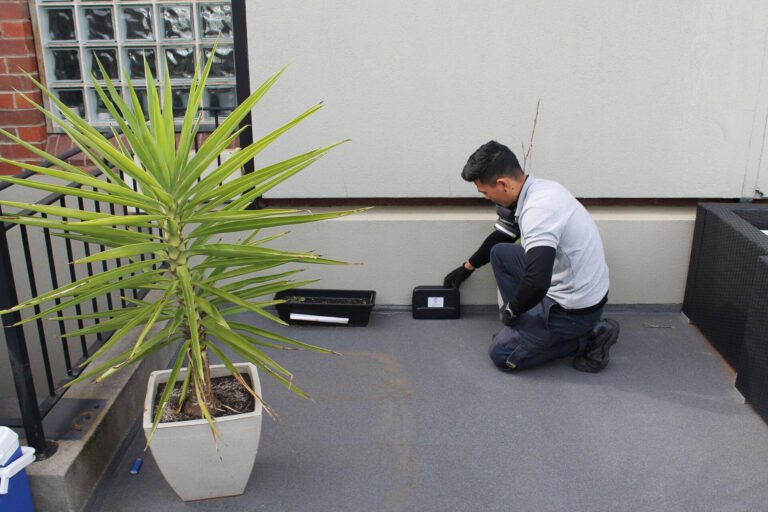 Broadest Range Of Pest Control Services in Hillarys
We bring the expertise of a few decades of consistent quality pest management solutions in all the major cities and towns of the country. This helped us map all the pest issues reported in Australia to date and develop indigenous, safe solutions for every pest issue.
Our range of pest management solutions include:
We have a four-stage pest management process that addresses the factors that led to the infestation to give you long-lasting pest control results. Our pest management stages are pest inspection, tailored treatment planning, pest extermination, and ongoing control.
Visit our service pages to learn about our pest control methods, different pest species, and ongoing control tips for various pests, and more. Feel free to contact us to talk to our pest technicians and get tips, information, and guidance on your pest issue.
Properties in Perth report some pest types at their properties more frequently. We would want to discuss the most sought-after solutions in detail.
Rodent Pest Control in Hillarys
In any regards, you can't keep the population of rodents at your property unchecked. Various studies confirm that rats and mice can spread at least 35 serious health issues. They contaminate your food and water, make the property damage by chewing insulation and personal products, attack your pets, mess up the hygiene of your property, and more.
After identifying the hiding places of rodents and the extent of infestation through an inspection, we will create a tailored pest control plan. Using advanced pest management procedures, we will eliminate rodents from your environment. Additionally, we will secure various exterior openings at your property, suggest you specific yard care, and advise your property maintenance tips for lasting pest control results.
Cockroach Control in Hillarys
For many, cockroaches are filthy pest and ignore the infestation in the early stages. It is a big mistake as cockroaches carry a few millions of pathogens and can contaminate your food. The droppings of cockroaches are one of the leading reasons for childhood asthma around the world.
Cockroaches prefer to live in dark and damp areas of your property, and we will identify the extent of infestation through a detailed inspection. While completing the pest infestation, we will seal or repair the exterior openings and advise you property hygiene tips to minimise the future infestation risks.
Moth Pest Control Hillarys
Moths may have given you sleepless nights if you have some special clothes or attire with fond memories. The pest feeds clothes, papers, carpets, and documents and leaves holes and stains on them. Additionally, the hairs of moth larvae can trigger asthma in people.
Using advanced tools and equipment, we will identify all hiding places of moths at your property and eliminate them through a tailored moth control. We will also make your property moth resistant with ongoing control procedures and property maintenance tips.
Spider Control in Hillarys
Regardless of whether your property has venomous or non-venomous spiders, the pest increases your property maintenance frequency. Properties in Perth report a number of poisonous spiders, including black house spiders, redback spiders, daddy long legs, white-tailed spiders, and wolf spiders. In addition to localised pain, the stings can cause nausea, trigger allergy symptoms, and more.
Our pest technicians have excellent knowledge about various pest spiders' characteristics and can remove the pests from your environment safely. We will also identify the factors that led to the spider invasion to your property and address them through specific property repairs and regular maintenance tips.
Commercial Pest Control in Hillarys
Business spaces have a different setting, and they demand stringent property hygiene needs. Pest issues in commercial environments can drive customers away and reflect in the business revenue.
Therefore, businesses want quick and tailored pest management solutions for their space. And we offer advanced commercial pest control in Hillarys to quickly help businesses address the pest issues in their environment.
You can choose our general pest control or pest-specific services to eliminate the threats to your space. Visit our commercial pest management page to learn about our services for businesses in detail.
Why Tom's Pest Control
We have more than a few decades of expertise in serving residential properties, commercial spaces, and industrial environments. From single-family homes to multi-storey apartments and busy commercial spaces, we provide comprehensive pest management regardless of the pest type, extent of infestation, or building size.
The following characteristics of our services will tell you why we can be the trusted partner for the pest challenges at your property:
Same/next day pest control solutions
APCA and TAFE-certified pest technicians
State-of-the-art pest management procedures
Competitive pricing, upfront quotes
Safe, family-friendly solutions
Professional, friendly service
100% satisfaction guaranteed
If you notice that your property's pest issues are not subsidised after our procedure, contact us within two weeks. Our pest technicians will revisit your property, identify the issues, and complete comprehensive extermination for FREE.
We ensure all our customers get a seamless service experience from us.
Are You Having Pest Problem in Hillarys?
We are one of the leading pest control Hillarys experts, helping you eliminate unwanted pests like a rat, mouse, cockroach, spider, ant, termite, moth, the bed bug, bird, flea, and much more. Our aim is to provide high standard professional pest management services for both residential and commercial areas.
Call on (08) 6202 7096 or use our quote form to connect with us and discuss the pest issues. We will provide an upfront quote and help you create a healthy, pest-free environment at your property.
Pest Control Hillarys
Call us on (08) 6202 7096 Same Day Pest Control Services
Location: Hillarys, 6025, Australia.