Pest Control In Morley
Our team of local pest technicians can provide you with quick pest control in Morley to restore your healthy environment. We have four-stage pest management and address the infestation's underlying issues as well to give you long-lasting results.
Pest issues in properties can often give clues about the health of those environments. While exterminating, ignoring the reasons that brought pests into the property puts the efforts in vain.
Welcome to Tom's Pest Control – the name for comprehensive pest management in Australia.
No matter you have a commercial space, residential property, apartment, or industrial space, we have expertise and technology to give you quick, high-quality pest management services.
Begin creating a pest-free, healthy environment at your property with an upfront quote.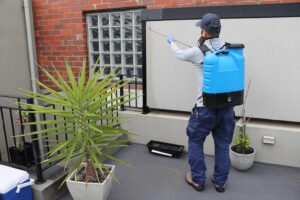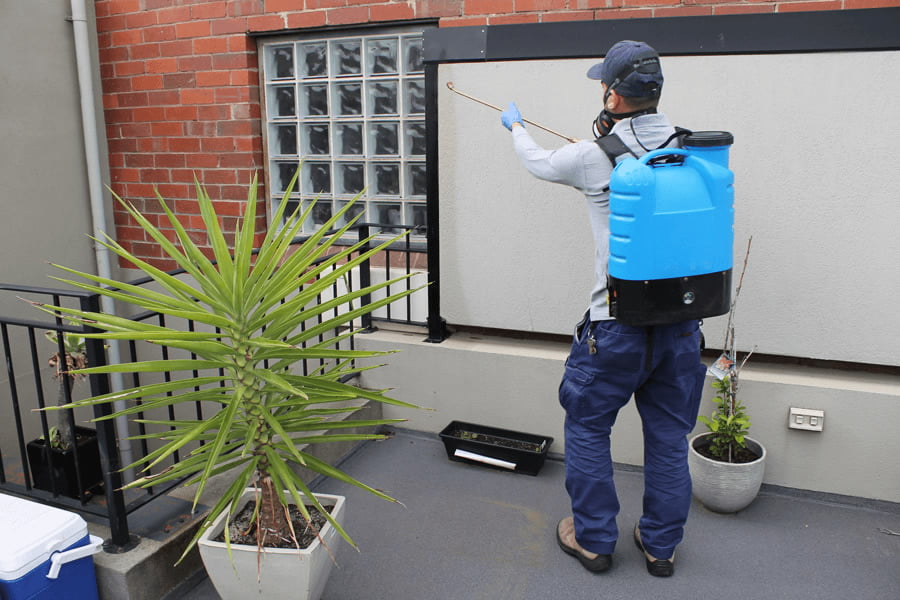 Affordable Pest Control Solutions
We are one of the primary names in the pest management space of Australia with a few decades of tailored pest solutions. We have established our presence in all the major cities and towns in the country through decades of service.
It also allowed us to manage all the pest issues reported in Australian properties to date. No matter the pest type or extent of the infestation, our experts can guarantee you a pest-free, healthy environment.
Our common pest management solutions are the following:
Learn about the pest signs, procedures, tips for ongoing control, and more by visiting our service pages. If your property has a different pest issue and can't find a fitting pest management solution, contact us and talk to our pest technicians. We are happy to develop a custom pest management plan for your pest issues.
Some pest issues are more frequently reported in Perth and suburbs and make significant impacts on property environments. And we would like to discuss our solutions for those issues in detail.
Bird Pest Control
Properties in Perth and suburbs report a number of pest birds, including pigeons, doves, seagulls, and Indian mynas. If you see any pest birds in your environment, keep in mind that their droppings bring down the health of your space by introducing various pathogens and other pests. These birds also mess up the hygiene of your space and often attack your pets.
Our bird researchers' team will create a humane, scientific pest removal plan after confirming the species of the bird and their characteristics. After removing the birds, we will also secure various exterior openings and give specific property and yard maintenance guidelines. If your property has extensive pest issues, we will install wire mesh, bird nets, and spikes.
Rodent Control in Morley
Rodents are one of the most frequently reported pests in property environments. Spreading several diseases by carrying various pathogens, they are fearsome too. Rats and mice also contaminate food, make property damage, attack pets, and take a toll on the inhabitants' peaceful life. Importantly, they multiply quickly, and the infestation can become complex in no time.
Our rodent pest technicians will identify the factors that make your space a "favourable habitat" for rodents and the extent of infestation through a detailed inspection. We will then create a tailored rodent removal plan and complete the extermination. We will also secure various exterior openings at your Morley property and advise specific property sanitation tips as part of ongoing control.
Cockroach Control treatment
The filthy pest is a sign of lapses in proper sanitation. It carries several pathogens and transmits them to humans by contaminating food. Studies confirm that cockroaches are one of the leading reasons for childhood asthma. As soon as you notice cockroaches in your environment, you should call professional cockroach extermination in Morley as it is a nocturnal pest and the infestation may be extensive.
Using thermal imaging cameras, our pest technicians will identify all the hiding places of cockroaches in your environment. We will then create a tailored cockroach removal plan, exterminate via safe procedures, and complete preventive treatments. We will also advise you on specific property sanitation guidelines.
Commercial Pest Control Morley
Every commercial space is designed to attract customers. Pest issues in commercial environments can refrain people from visiting those spaces. It is also not a sign of flourishing business and loss of business reputation and revenue are some of the immediate outcomes.
With decades of service, we know the perils of pest infestation in commercial spaces. And we offer prioritised commercial pest control in Morley to help our customers to recreate their healthy, pest-free environment. We offer both general pest management services and pest-specific procedures.
Visit our commercial pest control page to learn more about our procedures.
Why Choose Tom's Pest Control Morley?
At Tom's Pest Control, our focus is to address the pest infestation issues and the underlying issues that led to the infestation. This way, we ensure that all our customers get lasting results and improve their environment's health.
Our pest management solutions can be the absolute best for you with the following specialities:
Quick same/next day pest service
APCA and TAFE-certified pest specialists
State-of-the-art pest management procedures
Upfront quotes, affordable pricing
Safe, family-friendly procedures
Friendly, professional service experience
Total satisfaction guaranteed
By any means, if you notice pest issues at your property that are not subsidising after our procedure, contact us within two weeks. Our pest specialists will revisit you, identify the issues, and complete comprehensive pest extermination for FREE.
Get a Quick Estimate for Morley Pest Control
We are one of the leading pest control Morley experts, helping you eliminate unwanted pests like a rat, mouse, cockroach, spider, ant, termite, moth, the bed bug, bird, flea, and much more. Our aim is to provide high standard professional pest management services for both residential and commercial areas.

Call on (08) 6202 7096 or use our contact form to get a quote for all your pest concerns.
Pest Control Morley
Call us on (08) 6202 7096 Same Day Pest Control Services
Location: Morley, 6062, Australia.