Pest Control Joondalup
Are you seeing rodents, cockroaches, termites, flies, fleas, or any other pest type at your property and want professional pest control in Joondalup?
Welcome to Tom's Pest Control – the destination for state-of-the-art, comprehensive pest management solutions in Australia.
Pest infestation at properties are a sign of an unhealthy environment, and you need to eliminate the "unwanted guests" from your space. With a few decades of service, we have developed time-tested pest management methods that give long-lasting pest control by addressing the infestation's underlying factors.
Our local pest technicians in Joondalup can give you quick pest management and restore your property's healthy environment.
Get an upfront quote for the infestation issues at your property: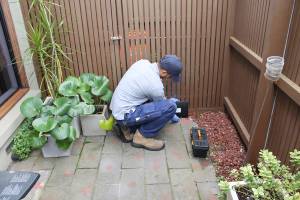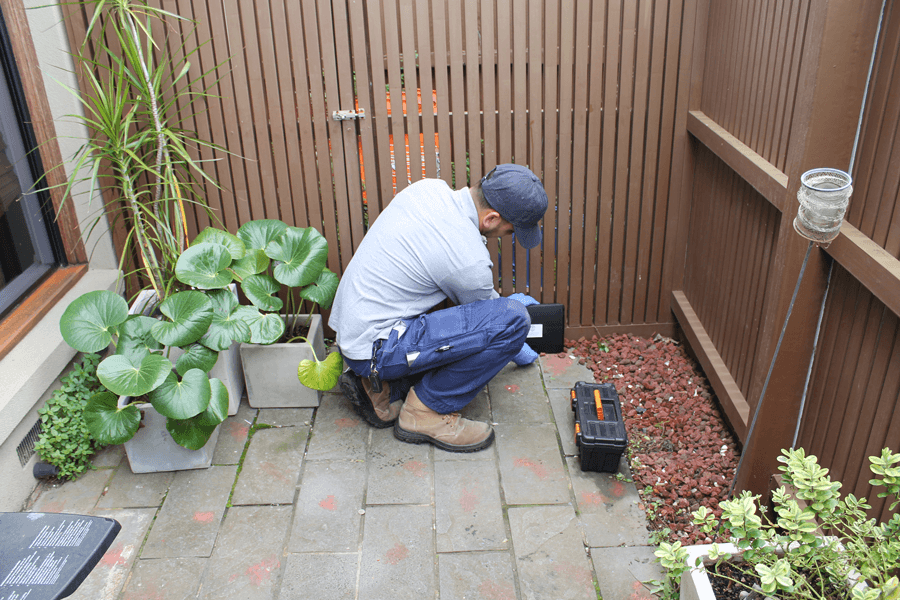 Widest Range Of Pest Control Services
At Tom's Pest Control, we always search for the latest techniques and technology for providing the best pest management experience to our customers. Our industry expertise is unmatched that allows us to offer the widest range of pest management solutions in Australia.
No matter the pest type and level of infestation, we have solutions for all the pest issues at your Joondalup property.
Our range of services includes:
You can visit our service pages to learn about specific pest extermination procedures, various pest species, ongoing control tips, and more.
All our pest management solutions are completed in four stages – pest inspection, tailored extermination plan, pest extermination, and ongoing control. This helps us to give consistent quality service experience to all our customers.
Considering the high number of pest cases report in Perth and suburbs, we would want to discuss the following procedures in detail:
Moth Treatment
Moths are a major threat to all your clothes, upholstery, papers, documents, and carpets. You can see stains and irregular holes on your fabrics, carpets, and paper – the signs of moth infestation. You must seek professional pest management after you see these signs of infestation. Importantly, the hairs of moth larvae can trigger asthma in people.
Our pest technicians use advanced moth inspection tools to identify the pest at your property and will remove them through a safe extermination procedure. We will advise you specific property maintenance tips and complete preventive treatments to minimise future infestation risks.
Pest Control For Cockroach
While many people consider cockroaches as just filthy pests, they have less idea about how the bugs can harm their environment. Several studies confirm that cockroaches carry a few millions of pathogens and spread various diseases. The droppings of cockroaches are one of the primary reasons for asthma in children.
After identifying all the cockroach infestation sites at your Joondalup property, we will remove them through comprehensive pest management. We will also highlight the possible reasons that attracted the pest to your property and complete preventive treatments. Additionally, we will advise you on specific property maintenance tips and seal external openings to give you lasting pest control results.
Rodent Removal
Regardless of you spot rats or mice at your Joondalup property, contact us immediately for comprehensive pest control. Rodents carry various pathogens and spread at least 35 serious health issues. The pest also makes property damage, attack pets, mess up the property hygiene and can affect your peaceful life.
In many cases, the property condition is the primary reason significantly high number of rodents. Our rodent inspection will reveal all the factors at your Joondalup property that prompted the pests to live in your environment. While completing the extermination, we will also perform preventive treatments, repair exterior openings, and advise you of specific property maintenance tips.
Termite Control in Joondalup
Termite infestation at properties often leaves the owners in tears. The damage due to the tiny pest around the globe stands at $5 billion per year. Termites feed furniture, wooden structures, papers, and documents and quickly spread to other properties in the area. Often, termite damage is beyond what is visible to the homeowners, and you need to get
quick termite pest treatment
in Joondalup as soon as you spot signs of the infestation at your property.
We begin pest management with a comprehensive termite inspection. Using advanced tools, our pest technicians will identify every area at your property with termites and the infestation extent. In addition to termite extermination, we will create a termite barrier around your property with wood and soil treatments.
Commercial Pest Control in Joondalup
Pest issues in commercial spaces can take a toll on every aspect of the business, including customer disapproval, workforce demotivation, revenue loss, and regulatory action. People do not feel comfortable if they notice pests in their home environment, let alone the commercial spaces.
Most businesses want quick pest management to make their space welcoming for customers. And Tom's Pest Control offers prioritised commercial pest control in Joondalup to make their environment pest-free. We offer both general pest control to address common pest issues and pest-specific services to treat individual and complex issues.
Visit our commercial pest service page to learn more.
Why Choose Tom's Pest Control Joondalup?
We are a service provider with deep thoughts on providing the highest quality service to the customers and making their spaces healthy and welcoming. This applies to every aspect of our business, and you will experience it from the moment you connect with us.
Our comprehensive, consistent quality service helped us garner customer approval and industry reputation and establish our footprints in all the major cities and towns in Australia.
You will find us as a trusted partner for all your pest challenges with the following highlights of service:
TAFE and APCA-certified pest technicians
Same/next day pest management
State-of-the-art pest management procedures
Family-friendly, safe solutions
Highly affordable pricing, upfront quotes
Professional, transparent service
100% satisfaction guaranteed
We want you to be completely satisfied with our services. If you notice that your Joondalup property's pest issues are not subsidised after our treatment, you can contact us within two weeks. Our pest technicians can quickly come back to your property, identify the pest issues, and provide comprehensive retreatment for FREE.
Pest Control Experts in Joondalup Is Just A Phone Call Away!
We are one of the leading pest control Joondalup experts, helping you eliminate unwanted pests like a rat, mouse, cockroach, spider, ant, termite, moth, bed bug, bird, flea, and much more. Our aim is to provide high-standard professional pest management services for both residential and commercial areas.

Call on (08) 6202 7096 or use our quote form to let us know the pest infestation issues at your property and get an upfront quote.
Pest Control Joondalup
Call us on (08) 6202 7096 Same Day Pest Control Services
Location: Joondalup, 6027, Australia.