Pest Control In Ashfield
Do you really need Professional Pest Control in Ashfield? Many insect and animal species are called pest as their invasion to your environment cause destruction, loss, and illness. They bring down healthy and hygienic conditions in your area, impacting the quality of your life.
They require immediate attention for complete eradication. You may be thinking that you can handle the issue by following a specific DIY routine.
It may temporarily help you to some extent but to manage the severe infestation; you need professional service. You may risk the health and wellbeing of your family and staff by ignoring an expert's help on time.  Welcome to Tom's Pest Control for complete pest control services under one roof.
We use integrated pest control in Ashfield wherever possible. It shows that our service concentrates on all aspects of pest issues rather than just controlling the pest from your property. We conduct pest inspections, formulate a treatment plan, offer effective and budget-friendly treatment procedures, and protect your place from future risks of pest attack.
After being long years in this business, we pride our know-how to exterminate pests irrespective of the types and intensity of the infestation. We use our knowledge and a variety of solutions that we custom design to solve your specific pest issue in the best way possible.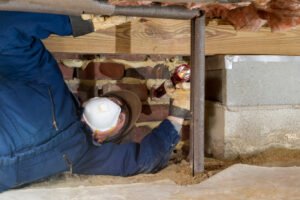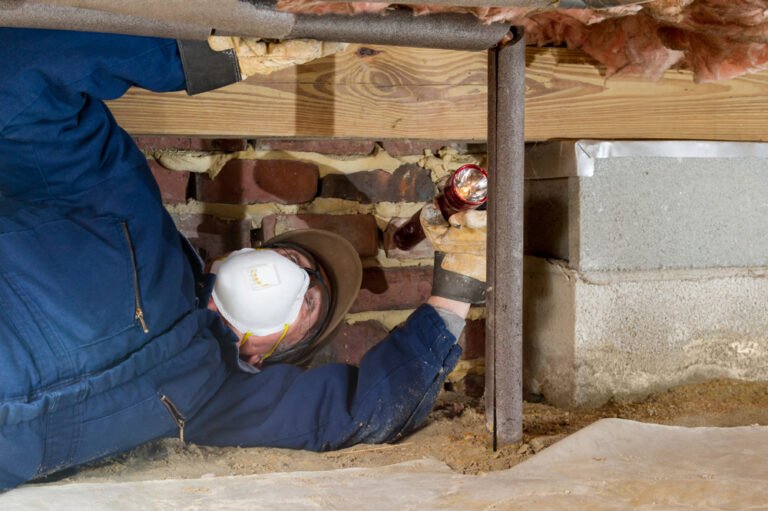 One-Stop Pest Issue Solution
We provide a wide selection of services that resolve all types of pest issues in your Ashfield home and office property. All our services are highly effective and budget-friendly. It includes:
You can explore our service pages or contact us directly to know more about our pest removal strategy and family-friendly services.
Moth Control Services
Moths feed food, clothes, carpets, and other things. They generally breed in the dark and damp places of your kitchen, pantry, cupboard, and other places. Being the nocturnal pests, you may find it difficult to confirm their infestation. You can confirm it through yellowish stains or small holes on clothes and carpets, and visible moth larvae.
If you are noticing any of these signs, contact us for precise moth control services that include professional inspection and a tailored treatment process. We are your local moth expert in Ashfield solving all stages of infestation. It also includes factors that cause pest attacks.
Cockroach Control
Cockroaches are dangerous pests because they transmit diseases and contaminate food, water, and other eatables leading to food poisoning. They multiply quickly and are most challenging to eradicate completely from your property because of their robust resilience power.
Hence, you can rely on us for comprehensive cockroach control and removal services with rare chances of relapse.
We apply the most powerful and advanced treatment method to kill each cockroach, eggs, and larvae for complete pest eradication. Our treatment procedure addresses the factors that attract cockroaches to your environment. We ensure you with complete peace of mind as the outcomes of our treatment are long-lasting.
Bird Pest Control Service
Birds are a common problem that every resident and business is dealing with. Several types of birds, including doves, pigeons, Indian myna, and sparrows prefer the balcony, windows, or any other corners of your home and office to build their nests.  Birds carry pathogens and transmit harmful diseases.
It is essential to control bird infestation, and for this, you can hire our time-proven, safe, humane, and effective services. We will eliminate the birds completely from your Ashfield building and ban their entry. It will make your property bird-free and improve the quality of your life.
Residential Pest Treatment In Ashfield
We have complete knowledge and understanding of all types of residential pests, their traits, nesting preferences, level of infestation and damage they can cause, and the responsible factors that allow them to invade your site.
We can understand your expectation and strive to provide you with the most effective service to make you achieve an outstanding result. Our complete know-how and expertise allow us to provide you with a long-lasting solution with minimum chances of relapse.
Commercial Pest Control In Ashfield
We work closely with all types of businesses to provide you with the most effective commercial pest treatment Perth-wide. We use Australian-compliant products and techniques that guarantee a pest-free, healthy environment. Our professionals remain up to date with recent developments in this field to help you with the best service that is fast, effective, and affordable.
We have gained a wealth of experience by helping several businesses in Perth and nearby suburbs. We know how to handle pest issues in restaurants, pubs, cafes, bars, and other commercial properties across Australia.
Our Pest Treatment Strategy
We follow a four-stage systematic treatment strategy to kill all types of pest species in your environment. Our treatment process involves:
Inspection: Our technician will visit your property to conduct a thorough inspection of every inch of your place. It will help us to the pest species, the intensity of infestation, and responsible factors for pest invasion.
Custom Treatment Plan: Based on inspection findings, we will create a tailored treatment plan that best suits your needs. It will inform you about the mode of treatment, the time required to complete it, and the possible outcome.
Extermination: We will perform the pest eradication task at your home and office space with safe, humane, and family-friendly products and techniques.
Prevention Tips: One-time pest treatment alone cannot safeguard your property from pest invasion risks in the long-term, unless and until you follow our time-proven, practical tips. Hence, to make our service more effective, we will help you with useful prevention tips.
Are you searching for superior quality pest control in Ashfield?
Contact us now on
(08) 6202 7096
to know more about our pest management services and discuss your pest removal needs. You can use our online form for any pest-related enquiry. Our expert will get back to you very soon with a free upfront quote.
Pest Control Ashfield
Call us on (08) 6202 7096 Same Day Pest Control Services
Location: Ashfield, 6054, Australia.