Pest Control Kingsley
Pest issues at properties are easy to control initially, but people often ignore the infestation signs when they notice for the first time. They realise the mistake only when the infestation escalates, leading to significant property damage or causing health issues to the inhabitants.
Welcome to Tom's Pest Control – the name for comprehensive pest management in Australia.
Our local pest technicians can give you quick, comprehensive pest control in Kingsley and make your property pest-free and healthy, regardless of the pest type and level of infestation. We have a few decades of expertise and use the latest technology to offer the highest quality pest management solutions to our customers.
Begin your pest control adventure with an upfront quote today: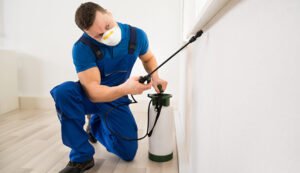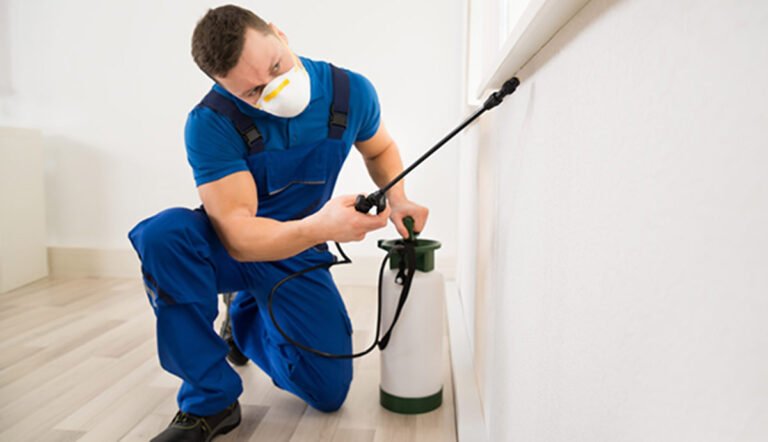 Widest Range Pest Control Services in Kingsley
Our pest management industry expertise is unmatched with decades of service and commitment to providing tailored solutions to our customers' pest issues. We offer comprehensive pest management solutions for all the pest issues reported in Australia's residential and commercial properties to date.
Our range of services includes the following:
If you see that your property has a completely different pest issue, you can contact our pest technicians. We can help you with tailored solutions to address the issues at your property.
Learn about signs of various pest infestation, specific pest extermination procedures, ongoing control methods, and more by visiting our service pages.
Perth's properties report some pest issues more frequently than others, and we would want to discuss them in detail.
Spider Control Kingsley
Australia is known for many deadly spider species. However, most of them don't show up in human habitats, except a few. You might notice venomous or non-venomous spiders at your property. Some of those species include redback spiders, black house spiders, white tail spiders, daddy-long-legs, Huntsman spiders, garden spiders, and wolf spiders. They can also make your property look tidy and unwelcoming.
Our pest technicians will complete a spider inspection at your property and identify all sites of the infestation. With advanced tools and extermination methods, we will remove the pest from your environment. Additionally, we will repair or seal any external openings and provide you with specific property hygiene and maintenance tips for long-lasting results.
Moth Treatment And Control Kingsley
Moths are responsible for significant personal property damage, and you should seek quick pest control as soon as you notice the signs of infestation. The pest feeds and damages clothes, papers, documents, carpets, and other fabrics present at properties. The hairs of moth larvae can develop asthma symptoms in people.
We will identify these nocturnal pests' hidings spots at your property and remove them through comprehensive extermination. Additionally, our pest technicians will identify the possible reasons that brought the pest interior. We will address them through preventive treatments and property maintenance tips to give you long-lasting results.
Rodent Control Kingsley
Rodents are a pest type that can create countless damage to a property environment. Rats and mice can spread at least 35 diseases, create widespread property damage, attack your pets, feed and contaminate your food, and mess up the property hygiene. Whether you notice mice or rats, you should get professional rodent control to bring things under control.
Our rodent inspection will reveal the reasons that make your property inhabitable for rats and mice as well as the extent of the infestation. We will create a tailored pest control plan based on our inspection and complete the extermination. Additionally, we will seal or repair any exterior openings and advise your specific property maintenance and yard care tips.
Cockroach Extermination And Control Kingsley
Cockroaches are one of the most common pests in properties worldwide and a troublesome for kitchen settings. They contaminate food, utensils, and spread various diseases; you won't believe, the pest carries a few millions of pathogens. Additionally, cockroach droppings are one of the primary reasons for asthma in children.
Cockroaches are nocturnal pests, and we will identify their hiding places at your property. Our pest technicians will create a tailored pest control plan and exterminate the pests from your environment. We will seal or repair various exterior openings at your property and highlight the lapses in your property maintenance that attract the pest interior.
Commercial Pest Control Kingsley
Pests issues in commercial spaces, especially in plain sight, can drive away customers and business. It can also lead to reputation loss, the workforce's demotivation, regulatory action, and more. Simply put, you should get professional pest management as soon as you spot any "unwanted guests" in your environment.
We help businesses with prioritised commercial pest control in Kingsley to make their space welcoming and healthy. We offer both general pest control – for all the common pests present at a property – and the pest-specific solutions – for particular pest issues.
Visit our commercial pest management page to learn more.
Why Tom's Pest Control
We garnered homeowners and businesses' accolades in Australia by providing the highest quality solutions by combining technology and our expertise. No matter the complexity of the pest issue and type of property, you will get consistent quality service from us.
You will find Tom's Pest Control as the finest choice for your pest management needs with the following characteristics:
Same/next day pest management
APCA and TAFE-certified pest specialists
State-of-the-art procedures, use of technology
Competitive pricing, upfront quotes
Family-friendly, safe procedures
Transparent, professional service experience
Total satisfaction guaranteed
We make every effort to give you a completely satisfying service. If you spot pest issues at your property after our treatment, contact us within two weeks of the procedure. Our pest technicians will revisit your property, identify the issues, and provide retreatment for FREE.
Are You Having Pest Problem in Kingsley?
We are one of the leading pest control Kingsley experts, helping you eliminate unwanted pests like a rat, mouse, cockroach, spider, ant, termite, moth, the bed bug, bird, flea, and much more. Our aim is to provide high standard professional pest management services for both residential and commercial areas.
Call on (08) 6202 7096 or use our quote form to connect with us and discuss the pest issues. We will provide an upfront quote and help you create a healthy, pest-free environment at your property.
Pest Control Kingsley
Call us on (08) 6202 7096 Same Day Pest Control Services
Location: Kingsley, 6026, Australia.