Pest Control In Midland
Our local pest technicians can give quick pest control in Midland and help you recreate your property's healthy environment. Our comprehensive pest management solutions will address all the factors at your property that make it a "perfect habitat" for pests. Therefore, our pest solutions will give you long-lasting results.
Pest infestations can be a traumatic experience as some pest types do widespread damages by living in human habitats. If not addressed on time, they can take a toll on your physical and mental health.
Welcome to Tom's Pest Control – the name for comprehensive pest management solutions in Australia.
Make your property pest-free today with an upfront quote: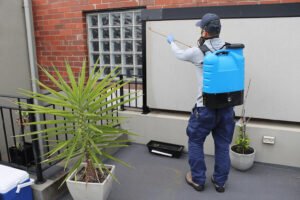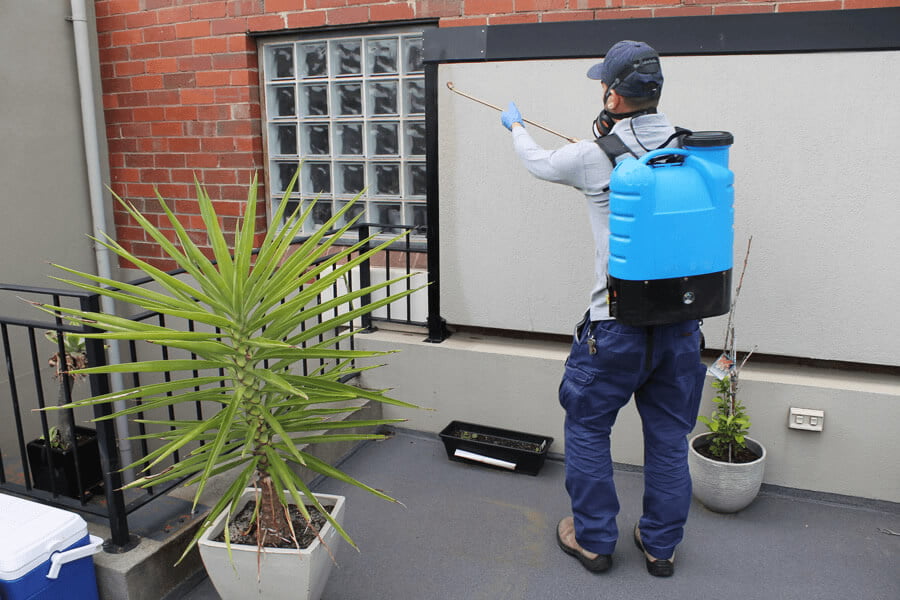 Widest Range Of Affordable Pest Control Services
Regardless of the pest issue at your property, we have solutions for all your concerns. With a few decades of service, we have exterminated all pest types reported in Australian homes and businesses.
No matter the pest type, the complexity of infestation, or the property type, we can provide comprehensive solutions for all your pest concerns.
Our common pest management solutions are the following:
You can learn about specific pest management procedures, infestation signs, and ongoing control measures by visiting our service pages. However, if you notice that your property has a different pest issue and can't find a fitting pest service, talk to our pest technicians.
We can create custom pest management solutions based on the pest type, characteristics, and infestation complexity.
While most of these pest issues are common in properties, a few are more widespread and cause significant damage. We would want to discuss our treatment solutions for them in detail:
Termite Control in Midland
The damage due to termites can often cost an arm and a leg. The wood-eating pest is responsible for property damage worth $5 billion per year worldwide. In many cases, the extent of termite infestation is hardly visible outside, and you should get professional termite control as soon as you spot the infestation signs. The pest feeds books, papers, and wallpapers as well.
Our pest technicians will complete a comprehensive termite inspection at your Midland property to identify the termite species and the infestation extent. Based on that, we will create a termite control plan and complete the extermination. We will also complete preventive treatments – soil and wood treatments – to minimise future infestation.
Cockroach Control Treatment
Cockroaches are not just filthy pests but carriers of various serious health issues. Studies confirm that the pest carries a few million pathogens and easily transmits them to humans by contaminating food available in properties. Additionally, cockroach droppings are one of the leading reasons for childhood asthma.
Cockroaches are nocturnal pests, and they hide behind walls, cabinets, under the sink, floor, and more. Using advanced thermal imaging cameras, we will identify all the cockroach hideouts at your Midland property and eliminate them through comprehensive extermination. We will also seal various exterior openings at your property and advise property sanitation tips to minimise future infestation risks.
Ant Pest Control
You might spot venomous or non-venomous ants in your environment. While venomous ants make things more complex, non-venomous ants also bite, cause localised pain, feed on the wood, and make property unwelcoming for others. In many cases, the stings of venomous ants demand medical attention.
Our pest technicians will identify all ant colonies at your property through a comprehensive inspection and exterminate them through safety procedures. We will also complete soil treatment to make your property uninhabitable for ants. Additionally, we will provide you with special property sanitation tips to minimise future infestation risks.
Spider Pest Treatment
A majority of spider species found in Australia are venomous, and some appear in human habitats. A few species are highly provocative, and you should stay away if you notice spiders on your property. Spider webs in a property can make it unwelcoming for others, and you need to get quick spider extermination in Midland.
We will identify all the spider sites at your Midland property through a comprehensive inspection and create custom extermination. After extermination, we will also clear the spider webs and complete preventive treatments. We will also secure various outdoor openings at your property to address future infestation concerns.
Commercial Pest Control in Midland
Spotting pests in a commercial environment create embarrassing moments and can give blows to the business. Especially in food-related businesses, pest infestation is seen as a lack of maintenance and raises public health concerns. And local council and administration may come into play, in addition to business reputation damage.
We offer prioritised commercial pest control in Midland to restore the pest-free, healthy environment of businesses. Based on the pest issue, you have the option to choose general pest management – for the common pests in a commercial environment – or pest-specific procedures.
Visit our commercial pest control page to learn about our procedures in detail.
Premium Residential Pest Removal Services
The presence of creepy pests at home troubles you by taking away your peace of mind. Pests like ants, cockroaches, bed bugs, rats, and spiders cause an infection that is risky to your health and property. Call us today to remove them at a reasonable cost.
We work 24/7 to solve your domestic pest issues. Whether it's your kitchen wardrobe, sink, basement, crawl spaces, or any other pest hiding place, we inspect all to locate the infestation site and solve the issue from its root.
Why Choose Tom's Pest Control
We became the trusted name for pest management in Australia by focusing on solving the pest challenges of our customers and underlying issues of infestation. You will find our services the finest choice for addressing your pest concerns with long-lasting results.
The highlights of our pest management solutions are the following:
Same/next day pest management
TAFE and APCA-certified pest technicians
State-of-the-art pest management solutions
Safe, Australia-approved procedures
Highly competitive pricing strategy with upfront quotes
Friendly, professional service
Total satisfaction guaranteed
If you notice that your property's pest issues are not subsidised or see signs of infestation after our treatment, you can contact us within two weeks. Our pest technicians will revisit you, identify the issues through an inspection, and complete comprehensive pest control for FREE.
Your Local Pest Control Service Provider Midland, Call us Today
We are one of the leading pest control Midland experts, helping you eliminate unwanted pests like a rat, mouse, cockroach, spider, ant, termite, moth, bed bug, bird, flea, and much more. Our aim is to provide high-standard professional pest management services for both residential and commercial areas.
Call on (08) 6202 7096 or use our contact form to communicate the pest issues at your property and get an upfront quote.
Pest Control Midland
Call us on (08) 6202 7096 Same Day Pest Control Services
Location: Midland, 6056, Australia.