Pest Control In Leederville
Welcome to Tom's Pest Control – the name for advanced pest management in Australia.
Do you see a surge in fleas, flies, cockroaches, rodents, or any other pest in your property and concerned about the health of your environment?
No matter the pest type or infestation level, you can contact us for highest quality pest control in Leederville. We have a few decades of expertise in serving the residential properties and commercial spaces throughout the major cities and towns.
Our local pest technicians in Leederville can give you quick service and bring back your property's healthy condition.
Get a FREE quote for the pest issues at your property: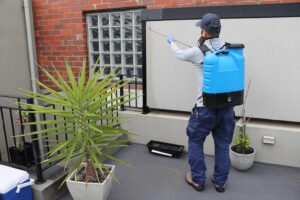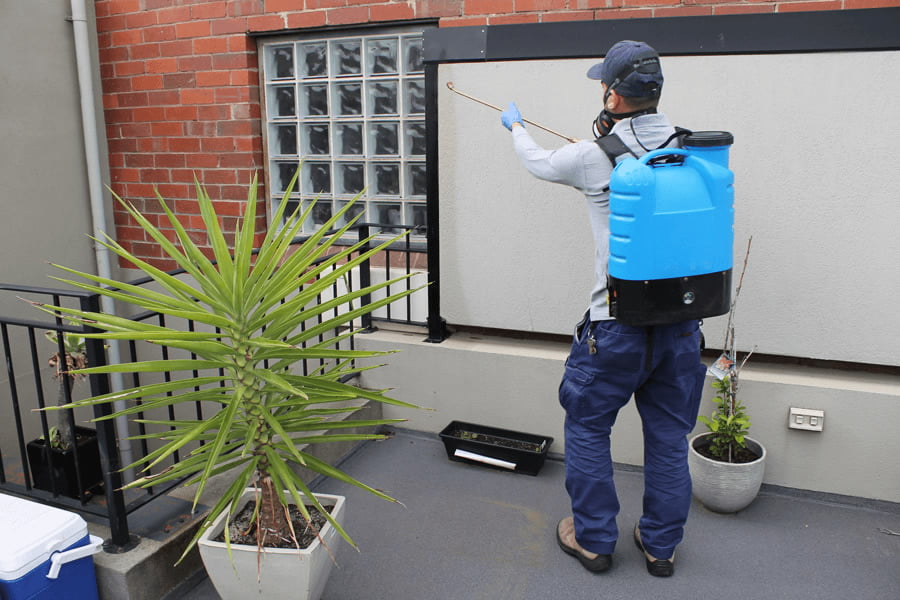 Widest Range Of Pest Control Services in Leederville
Tom's Pest Control's DNA is built to solve our customers' pest challenges, including the underlying issues that led to infestation. We have a comprehensive four-stage procedure for all pest issues to give you long-lasting results.
Our pest control expertise is second to none, and we can provide high-quality pest management for any pest issue, any level of infestation.
Our range of pest management solutions is equal to the total number of pest types reported in Australia. However, to help you choose the right pest management, we want to name our solutions for common pest issues:
Go through our service pages to learn about each of these services, including the infestation signs, extermination procedures, ongoing control tips, and more. You can contact us for custom services if your property has a different pest issue.
In Perth, we are called out for a few pest services more frequently, and we would like to discuss them in detail.
Termite Control in Leederville
Property owners around the world can narrate countless stories of termite infestation with tears. The pest is one of the major reasons for property damage worldwide – nearly $5 billion per year. It shouldn't astonish you as the pest can attack any wood structure at your property. Termites also feed papers and documents and multiply quickly.
Our service begins with a comprehensive termite inspection that helps us identify all the termite sites and colonies at your property and the infestation extent. We will create a tailored termite extermination plan and remove the pests, including every infestation traces. Additionally, we will create a termite barrier around your property with wood and soil treatments.
Ant Extermination And Control in Leederville
Most Australian properties report pest ants in their environments. You should be alerted if you spot any ant species around your property as some pest ants are venomous. Localised pain, burning sensation, and allergic symptoms are some of the symptoms of the venomous ants' stings. If the symptoms worsen, you should seek medical attention.
We will identify the ant species and the infestation's extent at your property through a pest inspection. Our pest technicians will create a tailored ant extermination plan – only safe ant control procedures that create no harm to your environment. To minimise future infestation risks, we will also perform soil treatment and other preventive measures.
Rodent Control in Leederville
Rodents are a highly common pest in residential and commercial properties. It is also one of the destructive pest groups in property settings. Rats and mice carry pathogens and spread at least 35 serious health issues, consume and contaminate food, mess up the property hygiene, and more. Since the pest multiplies quickly and has excellent survival skills, you should get immediate rodent control.
Our pest technicians will identify all the hiding places of rodents at your property through a detailed inspection. We will create a tailored rodent control plan and complete the extermination to make your property pest-free. Additionally, we will seal exterior openings, provide yard care suggestions, give property maintenance tips, and more to make your property rodent resistant.
Moth Extermination And Control in Leederville
If you have some heirloom clothes or some special attire, moth infestation can terrify you. The troublesome pest can feed fabric, carpets, papers, and documents and leave irregular holes. The hairs of moth larvae are another concern; studies confirm that the hairs can trigger people's asthma symptoms.
Using advanced tools, we will identify all spots of moth, including the extent of the infestation. Our safe moth extermination procedures will eliminate the pest population from your environment and make it healthy again. Additionally, we will complete preventive treatments to make your property uninhabitable for moths.
Commercial Pest Control in Leederville
Pest issues in commercial spaces can make instant disapproval from customers and reflect in the business. It will disappoint you – especially after giving a seamless service – if your customer is unhappy with the bugs they spot in your environment. It can end up with unexpected and embarrassing outcomes.
We offer prioritised commercial pest control in Leederville to help our customers recreate the healthy, pest-free environment with emergency service. You can choose general pest control – to address all the common pests in a commercial setting – or pest-specific procedures for particular pest issues.
Visit our commercial pest service page to learn more.
Why Tom's Pest Control
We garnered the trust of the homeowners and businesses in Australia with our consistent quality, advanced services. We take every pest control as an opportunity to create a healthy environment around the properties of our customers by addressing the underlying factors that led to the infestation and analysing future infestation risks.
We can be your best choice in creating a pest-free, healthy environment at your property with the following characteristics:
Same/next pest extermination and control
APCA and TAFE-certified pest specialists
Use of state-of-the-art technology and techniques
Highly competitive pricing, upfront quotes
Family-friendly, safe extermination procedures
Friendly, professional service experience
100% satisfaction guaranteed
If you notice that your property's pest issues are not subsidised after our extermination, you can contact and let us know the details. Our pest technicians will revisit your property, assess the pest issues reported, and provide comprehensive retreatment for FREE.
We want all our customers to get a seamless service experience.
Are You Having Pest Problem in Leederville?
We are one of the leading pest control Leederville experts, helping you eliminate unwanted pests like a rat, mouse, cockroach, spider, ant, termite, moth, the bed bug, bird, flea, and much more. Our aim is to provide high standard professional pest management services for both residential and commercial areas.

Call on (08) 6202 7096 or use our quote form to discuss the pest issues at your property and get an upfront quote to make your space pest-free and healthy.