Pest Control in Inglewood
The problem with pests is a very real and frustrating issue for the residents of Inglewood, WA 6052. These little critters can make your life a living hell, whether it's ants in the kitchen or spiders in the bathroom. But luckily, there is a professional pest control service that can help: Tom's Pest Control Perth.
We offer comprehensive general pest control treatments and commercial pest control services to eliminate flies, fleas, termites, bed bugs, cockroaches, rodents, ants, and other insects from your home or office. Our skilled professionals use only the latest and most effective pest control methods to get the job done quickly and efficiently. 
With us, you will get tailored solutions based on the specific pests causing problems at your property. We have been helping residents of Inglewood get rid of pests for decades, and they know precisely how to deal with even the most complex issues.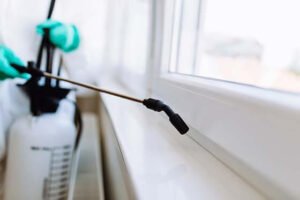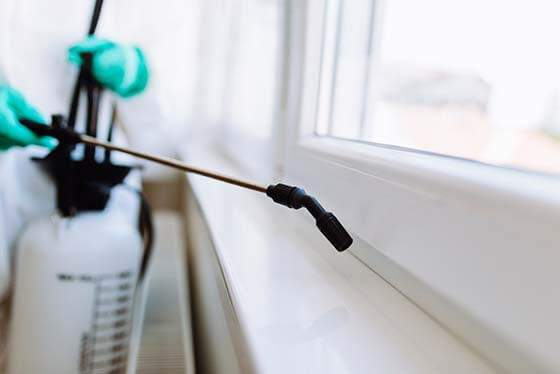 Bird Control Services Inglewood - No More Bird Droppings On Your Property
Recently, there has been a push to protect bird populations in the Inglewood, WA 6052 area. Unfortunately, while many people enjoy watching these beautiful creatures, they can also be a real nuisance when they start to cause damage to your property. In response, many individuals have put in place several measures to try and prevent birds from becoming too comfortable nesting and roosting in their property areas.
One such measure is the installation of bird deterrents or bird spikes. These devices or structures make it difficult for birds to land or perch on certain surfaces. It could be something as simple as spikes on a roof or a netting system around trees or other areas where birds might like to gather. Another way to bird pest control is using remote control bird scarer.
However, if you are too busy in your routine work schedule and don't have time for bird control, then Tom's Pest Control Perth is your go-to choice. Our team is knowledgeable in dealing with all types of birds, from small songbirds to giant seagulls. We understand the importance of keeping our feathered friends safe and are dedicated to providing treatments for the best bird pest control near me.
Inglewood's Most Trusted Rodent Extermination and Control Company
Are you dealing with rodents for way too long, and it got on your nerves? Tried exterminating yourself using different things like bromakil blocks or rat and mouse attractants, but nothing worked? If yes, then it is time to find a good rodent extermination and control service provider near you in Inglewood, WA 6052.
At Tom's Pest Control Perth, we care for everything, from finding the rodents to removing the dead rat. Our team will arrive on time, identify all of the entry points where the rodents were getting in, and quickly remove them. We have years of experience dealing with all sorts of rodents, and we know how to get rid of them promptly and efficiently.
Thus, if you are looking for someone to help you get rid of your rodent problem, look no further than us. We ensure to answer all your questions, including "where to buy sticky mouse traps" or "how much is pest control for mice." You can contact us for a free consultation!
Say Goodbye To Cockroaches With Our Pest Control Inglewood Services
Is there anything more aggravating than discovering a cockroach in your home? German cockroaches can be found anywhere, even in your home. They are especially fond of organic foods and are known for their resistance to pesticides, which makes them very difficult pests. They can even breed quickly once they are inside your home.
Thus, if you are looking for a reliable and effective cockroach control service, look no further than our team at Inglewood. The cockroach baits we use are intended to provide an easy and accessible food source for the roaches. They are strategically placed inside your home, so you won't know they are there. However, they will be readily transferred from one critter to another.
Are you looking for a more effective and environmentally-friendly way to cockroach control for your Inglewood property? We look no further than attrathor. This innovative film application contains a food attractant powered by fipronil, making it easier and more targeted than ever before. Plus, you will never have to worry about those pesky critters again.
Protect Your Investment With Commercial Pest Control Inglewood
When it comes to keeping your business property pest-free, you want to be sure that you are making the right choice with your pest control company. Choosing our Inglewood commercial pest control services can help you save money while ensuring that your workplace is healthy and safe for your staff or tenants. You can also rely on our termite treatment Inglewood services for your office properties.
Over the years of experience in the industry, we know the best ways to take care of your property and keep it looking great. We can take care of all kinds of pests, from rats and mice to spiders and cockroaches. From schools and hospitals to warehouses and manufacturing plants, we provide budget pest control Inglewood treatment to all types of business properties.
Don't Let Pests Take Over Your Home Or Business - Contact Us Today
If you are experiencing a pest infestation and don't know where to turn, Tom's Pest Control Perth is here to help. We offer free consultations to assess the situation and come up with a plan tailored specifically for your pest control needs. Contact us today and let us take care of your pest problem.
Pest Control Inglewood
Call us on (08) 6202 7096 Same Day Pest Control Services
Location: Inglewood, 6052, Australia.