Professional Pest Control In Como
We are renowned pest control company in Como, Perth. Have unwanted pests attacked your property? Do you wish to remove them permanently in a safe manner?
Providing pest control services for residential and commercial properties for years now, Tom's Pest Control has become the no 1 choice of Como. From property inspection to designing a treatment plan to effectively implementing treatment strategies, we at Tom's Pest Control take care of everything!
When you appoint us to eradicate the pest issues at your Como property, you can expect an experienced and knowledgeable team of technicians to undertake your work; their skills and efficiency are sure to give you great results.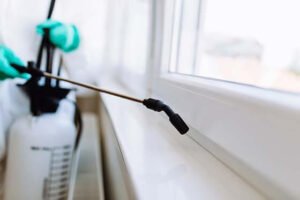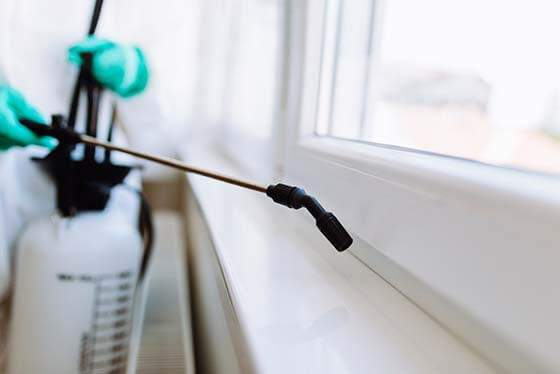 Deal With A Team of Licensed Technicians
All our technicians are APCA and TAFE certified. This means that when you avail pest control services, you can expect the treatment to be carried on by a team of knowledgeable and experienced professionals.
Our experts have undertaken many pest control projects for residential, commercial and industrial properties, so no matter which type of property you own, if it has pests infestation issues, you can count on us.
Our treatment procedure starts with a complete inspection of your property. On completion of the examination, a detailed treatment plan is drafted to suit the requirements of your Como property.
The plan includes information related to the type of pest infestation, the level of infestation, the treatment required and the expected outcome. Once the plan is approved by you, our team will begin working on the site.
With the use of modern products and tools, we will ensure the pest infestation issue at your Como property is eradicated completely. Depending on the level of infestation, we may or may not use chemicals for the treatment.
However, all products used during the procedure will be extremely safe for you and your environment. Once the process is completed, we will share some prevention tips with you to prevent the pests from re-entering your home. Though the tips we share may be simple, they will prove highly effective in preventing a relapse.
Ant Pest Control Como
Ants may not be harmful. However, if they begin nesting at your Como property, you may see thousands of ants loitering around in various areas of your home or office. This can be quite annoying.
If you want to remove ants from your property completely, you may opt for our professional ant control services in Como. Our team of trained and licensed ant experts will carry out the desired treatment and ensure your home or office is free of ants. Also, once treated, the ant issue may never arise again in future, meaning you will get complete worth of your money.
Termite Control Como
Termite can eat up your entire home. Hence, even if you have a slightest of doubt that your home consists of termite, you must seek help from our termite professionals. Our experts are well trained on treating termite issues in your property.
Whether the termites are living in your walls or hiding in wooden structures, our termite control experts will easily find them and carry on the right procedure to remove them permanently. Our high-quality termite elimination methods and procedures ensure the problem doesn't arise again in future.
Cockroach Pest Control
Having cockroaches in your Como property can be unhygienic. They may enter your home from the sink or shower drain and carry plenty of dirt along. As cockroaches multiple quickly, it is important to get their treatment started right away.
Having said this, it is best to contact us and avail our cockroach pest control service in Como, the moment you see a few of them here and there in your home. We know that cockroaches are not easily spotted as they have the ability to get into cracks of walls and small spaces easily.
Hence, even if you see a few of them running here and there, it is wise to assume there are many hiding in your home. Our cockroach experts will get on to your Como property, examine every corner to check the level of infestation and suggest a suitable treatment for removing them completely.
Our Other Services
The list of pest control treatments available at Tom's Pest Control is really long. Apart from the services mentioned above, we also treat pests including:
Beetle
Bed bug
Spider
Mosquito
Flies
Rodents
Borer
You can visit our service pages to get detailed information about the various procedures we carry out to treat different types of pests. In case you have any doubts, you can get in touch with our technicians today.
Commercial & Residential Pest Control
Pest infestation issues at commercial spaces can be embarrassing. Imagine your customers walking into a space full of cockroaches. Obviously, no one would want this to happen. Hence, it is extremely important to maintain cleanliness and hygiene at commercial spaces and if still the pests attack your Como property, it is best to contact us.
We offers commercial pest control services in Como keeping in mind the different requirements of different businesses. So whether you own a store, a restaurant or a shop, you can count on us for the inspection and eradication of pests from your property.
No matter what types of pests are residing in your property be it ants, rodents, termites, flies, spiders, or mosquitos, we can tackle any and all of them with great ease.
Pest control near me: local expertise is just a phone call away!
Irrespective of where your home or business is located in Como, we can provide the best pest control service. Call us on
(08) 6202 7096
to discuss your requirement and expert exterminators will be happy to help you. You can also request an obligation free upfront quote.
Pest Control Como
Call us on (08) 6202 7096 Same Day Pest Control Services
Location: Como, 6152, Australia.