Professional Pest Control In City Beach
We offer professional pest control services in all parts of City Beach. Right from identifying the types of pests invading the property to the level of infestation to the amount of damage done to the propert.
We can guide you on everything. Using appropriate techniques and tools, we aim at implementing control measures that give you effective and lasting results. Planning to buy a residential or commercial property in City Beach? Why not get it inspected for pests first?
As a renowned name in the industry, We have helped many businesses and properties to get rid of various pests completely. Our team of licensed City Beach pest control specialists are capable enough to handle any and every type of pest infestation with greatease.
Whether you appoint us for taking care of a simple pest removal project or a complicated one, you can always expect outstanding results.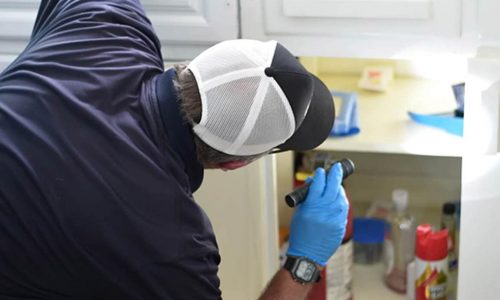 Reliable Pest Control Services In City Beach
We provide a wide range of affordable pest extermination services including:
Termite Control Beach
Termite infestation is the worst of all pest infestation issues as it can damage the structure of your property to a great extent. If left untreated for long, termites can also eat wooden structures at your City Beach property, hamper its foundation and may become one of the reasons for the demolition of your property.
We take termite issues seriously. Hence, we aim at acting upon it immediately. Using the right techniques and skills, we implement measures that irradicate termites from your City Beach property permanently.
Bird Control Treatment
Are various birds pestering your property? Why not avail our bird control service in City Beach? Our team of bird experts know exactly how it is possible to remove these unwanted guests from your property. We don't just aim at removing birds from your property, but also make arrangements to prevent them from coming back in your home or office in the future.
Ant Pest Control
Ants can invade your property and build large colonies in it without paying you any rent. Having them as your guests may not be a problem, until you start seeing them walking freely on your kitchen counter top or working desk. To avoid this, it is best to have them removed by opting for our professional ant control services in City Beach. We offer a range of ant control treatments that can help your residential and commercial properties stay ant free for long.
Cockroach Control Treatment
Cockroaches can contaminate any environment and can be the root cause of spreading various diseases. Their droppings can dirty nook and corners of your home or office, making the environment unhealthy to live in.
We provide effective cockroach eradicating solutions for your City Beach property, so you can enjoy clean surroundings. Following strict sanitation policies, we ensure complete removal of cockroaches from your City Beach property, allowing you and your loved ones to enjoy a hygienic and healthy environment.
Bed Bug Treatment
Spending sleepless nights due to bed bugs is one of the most annoying experience. These bugs don't just disturb you while you snooze, but also pose a risk to your health. If not treated on time, bed bugs can multiply and become difficult to treat, thus having you to discard your expensive mattresses. Hence, it is important to act upon the bed bug problem as soon as possible. At Tom's Pest Control, we provide effective solutions for completely eradicating bed bugs. Our control measures kill the bugs and stop them from multiplying immediately. If you want to avail affordable bed bug treatment for your City Beach property, you can count on us!
Commercial Pest Control Service in City Beach
The success of any business lies in the efficiency of its employees. If the employees are given a well-maintained and hygienic place to work in, they are likely to perform better. Availing commercial pest control services in City Beach from us will give your employees a clean and hygienic environment and you complete peace of mind.
Moreover, your clean, pest-free spaces will make a lasting impression on your customers, thus motivating them to visit you again and again.
We provide customised pest treatment and control services to meet the requirements of your businesses. Once you contact us, our qualified pest control specialists City Beach will visit your commercial property to inspect the pest infestation issues and level thoroughly.
Once the inspection is complete, a tailored treatment plan is created and shared with you. The solutions provided by our team of experts are sure to benefit your property in the long run, so you don't have to spend your resources on removing pests from your City Beach property now and then.
Booking commercial pest control services in City Beach with us will give you the following benefits:
Same Day Service
We know that some pests can damage your property really quick and this is why you would want someone to get on to work immediately. When you contact us for your commercial property's pest infestation issue, we tend to take action quickly, so the problem is restored at the initial stage itself.
TAFE and APCA-Certified Technicians
All our services are provided by technicians who are TAFE and APCA certified. This means, when you choose us, you place the responsibility of your property in the hands of the experts.
Modern and Safe Treatment Procedures
At Tom's Pest Control, we make use of only modern tools and safe techniques to eradicate pests from your property. This means no matter what infestation treatment we undertake; the procedure is going to be extremely safe for you and your environment.
Request An Obligation-Free Quote
We provide pest control services to all areas of City Beach. If you want to discuss your property's pest infestation issues with our experts, you can call us on
(08) 6202 7096
today. Our team is waiting to help you! Contact us and obtain a free quote now.