Professional Pest Control In Claremont
Tom's Pest Control offers professional pest control services in Claremont, Perth. With a team of qualified and licenced technicians, we expertise in handling all types of pest infestation issues affecting your residential and commercial property.
At Tom's Pest Control, your safety is our priority. Keeping this in mind, we make use of only safe and effective products and methods to clear your property of pests. Even if the infestation at your property is at a severe level, we make use of only safe products to exterminate it. From treating termites to bed bugs to fleas to spiders, you can count on us for anything!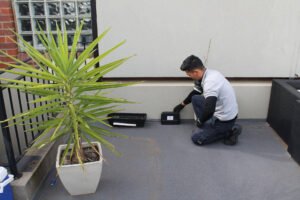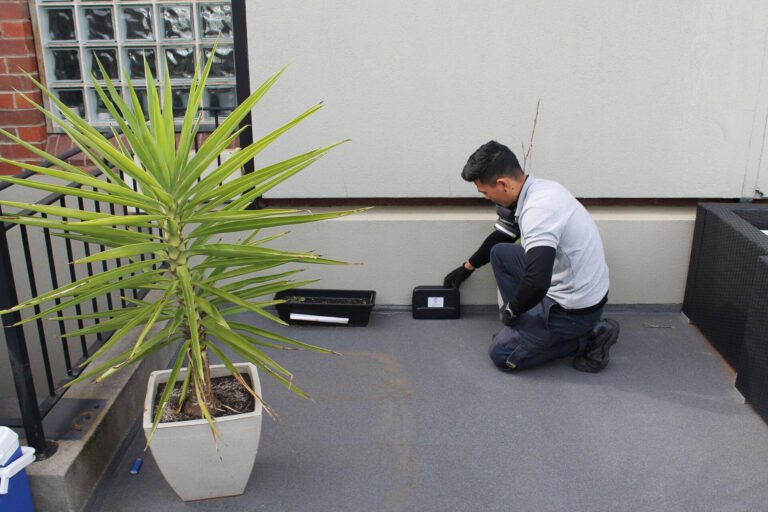 Check For Pest Infestation Issues At Your Property
If there's pest infestation at your property, you will see various signs of it. You may see droppings of pests like cockroaches and rodents in various corners of your home or office. If there are spiders at your property, you may notice cobwebs. In the case of termites, you may notice blisters in wooden flooring or hollowed or damaged wooden structures. No matter what sign of pest infestation you notice, it is advisable to seek help from professionals immediately to prevent the problem from increasing. Even if you have a slightest of doubt regarding some pests living in your property, it is best to get your home or office inspected by the experts. Seeking help early can prevent bigger damage.
Pest Removal Treatments We Offer In Claremont
Unwanted pests not only harm your property but also create an unhealthy environment for you to live in. To ensure your home and office is completely pest free, we provide the following solutions:
Flea Treatment Claremont
Fleas can enter your property and move within freely. They may sit on your food and contaminate it. At Tom's Pest Control, we provide flea pest control treatment that will effectively remove all the fleas from your home or office. No matter what space they may find in your home to hide, our skilled technicians will find them and get them out completely from the site.
Fly Treatment Claremont
It's the most annoying thing to see flies buzzing around in your property. They enter your property and don't leave easily. Our experts at Tom's Pest Control know exactly how to treat flies. With the use of modern tools and safe methods, we aim at removing flies from your property permanently, so you don't have to live in an unhealthy environment.
Termite Treatment Claremont
Termite infestation issues are serious and need treatments almost immediately. If left untreated for long, they can damage your property to a great extent. At Tom's Pest Control, we have a team of trained and experienced technicians who can apply the right control measures to eradicate termite from your property permanently. Using safe and effective methods, our experts ensure complete removal of termites from every nook and corner of your property.
Mite Treatment Claremont
Mite infestation is another issue that requires professional help immediately. Mites can harm your agricultural products and put your health to risk. Our team of mite control experts have the knowledge and experience to understand the exact issue and provide a solution accordingly. Based on the type of mite attacking your property, we offer a customised pest removal plan that is sure to give you satisfactory results.
Bed Bug Treatment Claremont
Spending sleepless nights due to bed bugs is one of the most annoying experience. These bugs don't just disturb you while you snooze, but also pose a risk to your health. If not treated on time, bed bugs can multiply and become difficult to treat, thus having you to discard your expensive mattresses. Hence, it is important to act upon the bed bug problem as soon as possible. At Tom's Pest Control, we provide effective solutions for completely eradicating bed bugs. Our control measures kill the bugs and stop them from multiplying immediately. If you want to avail affordable bed bug treatment for your City Beach property, you can count on us!
Same Day Commercial Pest Control Services in Claremont
Commercial spaces that are clean, healthy and pest-free create a great impression on customers. Keeping this mind, we provide same-day commercial pest control services to our clients in Claremont. In case there's an emergency, you can reach to us and we promise to attend you immediately.
You can contact us to avail pest control services like:
Ant control
Beetle control
Bird control
Cockroach control
Rodent control
Wasp control
Moth control
Possum control
Fox trapping and control
We apply a four-step systematic approach toprovide effective pest control services to our clients.
Inspection Claremont
Our licensed technicians visit your property to conduct a thorough inspection. Post-inspection, complete details regarding the type of pests attacking your property, the level of infestation, the areas affected, etc. are shared with you. Also, our technicians discuss the required treatments for your property.
Customised Treatment Plan Claremont
Depending on the pest infestation issues at your property, we prepare a customised treatment plan. This plan includes complete information on the treatment procedure, time required, method to be followed, result to be expected, and more.
Extermination Procedure Claremont
Depending on the treatment plan created, our team of technicians will carry on the extermination at your property. We make use of only safe pest control products and procedures to take care of your health and well being. Even if the infestation level at your property is severe, we make use of only Australian approved products for safety purpose.
Pest Prevention Tips
Once we complete the treatment, we share some simple prevention tips with you to avoid relapse in future. We usually suggest our clients to maintain proper ventilation, undertake vacuuming regularly, maintain the yard, and block points from wherethe pests may renter the property. it is important to know that following the right prevention tips can save your property from being attacked by pests again.
Request An Obligation-Free Quote
No matter where you live in Claremont, you can contact us to discuss your pest control needs. You can connect with us on
(08) 6202 7096
and we promise to attend to your issue as soon as possible. Call us today for an obligation-free upfront quote.
Pest Control Claremont
Call us on (08) 6202 7096 Same Day Pest Control Services
Location: Claremont, 6010, Australia.