Pest Control Canning Vale
Are you fed up with frequent pest issues and want professional, effective pest control in Canning Vale? As one of the pioneers of the pest control industry with a few decades of consistent quality service, we can provide you with advanced, tailored pest management solutions based on the complexity of the issues at your Canning Vale property.
Our TAFE and APCA-certified technicians can make your property pest-free on short notice, regardless of you have a residential property, commercial space, or industrial environment.
We have local pest technicians in every suburbs of Perth, including Canning Vale, to provide you with super-fast pest treatment services.
Begin a pest challenge with us and get an upfront quote – no strings attached – for the service.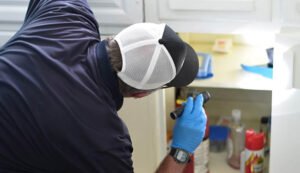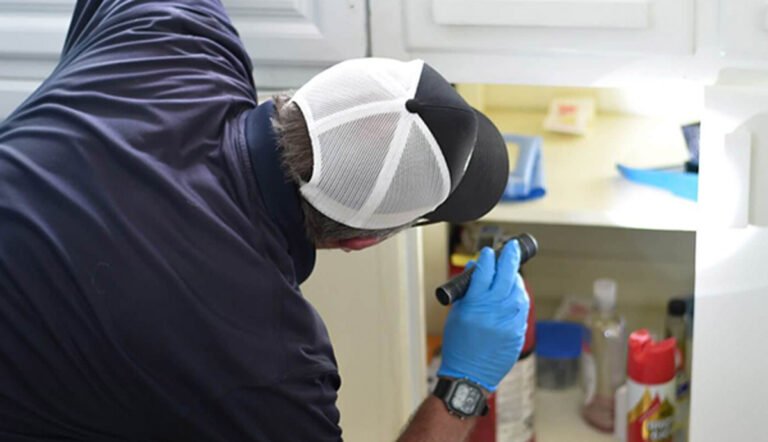 Bird Protection and Prevention
A few bird species in Canning Vale and suburbs are a real nuisance for homeowners and businesses alike. They damage roofs, introduce new pathogens to property environments through droppings, feathers, and their body, mess up the property hygiene, and more. Seagulls, pigeons, doves, Indian mynas, and house sparrows are some of the biggest concerns for the property owners.
We offers humane, safe, trapping methods to remove the birds from your Canning Vale property. We will also put netting, bird spikes, and other prevention measures to minimise the risks of future infestation. Additionally, we will advise you specific property sanitation tips to make the birds repel from your Canning Vale property.
Spider Pest Control Treatment
Properties across Australia report spiders in their environment. While some of them are just nuisance, a few are poisonous, and you should be very careful when you want to manage them at your Canning Vale property. In any regards, spider infestation demands frequent property maintenance and may introduce new pest species to your environment.
We offer advanced, safe spider extermination and control services in Canning Vale to help our customers to secure their environment from the pest. We will identify the spider species and the extent of infestation through a detailed inspection and offer tailored spider extermination for best results. We will also make prevention treatments and suggest property repairs to prevent future infestation.
Termite Pest Control Canning Vale
Termites are considered as a major threat to properties, and the loss due to termite infestation at properties around the globe is estimated at $5 billion per year. The termite species found in Australia – dry wood termites and subterranean termites – feed wooden structures, documents, papers, and more. These pests often cause foundation damage, result in hefty repair costs.
We addresses all the aspects of termite infestation to give you long-lasting results. We will identify the termite species, the level of infestation, the extent of damage, factors led to infestation, and possible future infestation risks. We will complete both soil treatment and wood treatment to create a termite barrier around your Canning Vale property.
Rodent (Rat/Mice) Extermination And Control
Whether your Canning Vale property has rats or mice, the damage due to the pest is often beyond your expectations. Rodents damage properties, chew your personal products and clothes, spread various diseases, contaminate food by consuming and defecating on it, and become a nuisance to your peaceful life. As soon as you notice rodent infestation at your property, it is important for you to get comprehensive pest control.
We will identify the reasons that attract rodents to your property through a thorough inspection. Based on that, we will complete an extermination and prevention treatments to safeguard your property from future infestation. We will also advise you specific ongoing rodent pest control treatment in Canning Vale and make repairs to make your property less attractive for the pest.
Moth Extermination
Moth infestation at properties is a stressful experience as you may notice stains and holes on your carpets, clothes, and upholstery and nibbles on papers and documents. The hairs of moth and moth larvae can trigger asthma symptoms in people. The pest also contaminates food by laying their eggs on raw and cooked food.
Our moth pest technicians in Canning Vale will inspect every inch of your property and identify all areas of infestation. We will then complete a tailored moth control at your property. Additionally, we will complete specific prevention procedures and advise you tips for ongoing control.
Solutions For All Your Pest Worries
You can completely trust on us for any pest issues at your Canning Vale property, and no pest issue is beyond our expertise. We have one of the widest ranges of pest management solutions in Australia. Our other pest management solutions include the following:
Borer control
Fox trapping and control
Mite control
Possum control
Wasp extermination
Bed bug treatment
Beetle control
Mosquito control
Flea treatment and control
Silverfish treatment
Cockroach extermination and control
Rodent treatment and control
Fly control
To learn about each of these services in detail, visit our service pages. You can learn about specific pest species, our procedures, ongoing control tips, and more.
We welcome you to contact our Canning Vale pest technicians if you have questions specific to the pest issues at your property or want to learn more about our procedures. We are happy to listen to you and provide you with information and assistance.
Commercial Pest Control in Canning Vale
The pest issues at commercial spaces often end up with a disastrous outcome. The negative effects of pest infestation include long-term reputation loss, decreased revenue, compensation claims and fines, and more. If your business is customer-facing, you might want to deal with negative reviews and feedback online.
We help businesses to make their environments pest-free with tailored commercial pest control in Canning Vale. We offer the following services that help our customers to choose the right solution based on their needs:
Premium Pest Inspection Service For Your Business
If you are a café, restaurant, grocery store, or food processing business owner, you might notice fleas, flies, cockroaches, mites, and other pests in your environment. The type of business you operate attracts more than one type of pests to your environment. In such cases, you want a comprehensive service that addresses all the pest types at your property.
Wel offers general pest management in Canning Vale that treats and removes all the common pests found in a commercial environment. With our service, you can eliminate and safeguard your property from:
Cockroaches
Ants
Spiders
Silverfish
Fleas
Flies
Mosquitos
Beetles
Mites
All at the cost of a single treatment and minimal disturbance to your business operations, you get a pest-free, healthy environment to welcome your customers.
Best Pest Control Services in Canning Vale
We also offer pest-specific services to address specific pest issues at commercial spaces. Our range of services include:
Termite control
Wasp treatment and control
Rodent control
Possum removal
Bird control
Fox trapping
Regardless of the pest type and the complexity of infestation, we use only safe, family-friendly, and Australia-approved pest control procedures and processes. This helps us to create a healthy environment around the properties of our customers.
Pest control near me: local expertise is just a phone call away!
Call us on (08) 6202 7096 or use our quote form to discuss the pest infestation at your Canning Vale property and get an upfront quote.