Pest Control In Bickley
If you are an inhabitant of Bickley, Perth and bugging with a pest infestation at your property, then call Tom's Pest Control for professional pest control in Bickley and all other areas. Your DIY pest controlling method may help you to some extent, but it can't give you the permanent solution.
We provide professional pest inspection anywhere and everywhere in Perth. Right from identifying the pests attacking your property to the extent of damage, they have caused; we are your one-stop pest treatment services. We use premium techniques and tools to implement the pest removal measures that give you the long-lasting results.
As a reputed pest treatment service provider, Tom's Pest Control has helped numerous homes and offices to get rid of pest infestation permanently. Our team of trained technicians are capable
of solving every type of pest problem with great ease and care.
Whether it's a simple pest issue or a complicated one,you can hire us for the same-day service with an outstanding result that lasts long.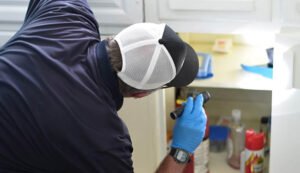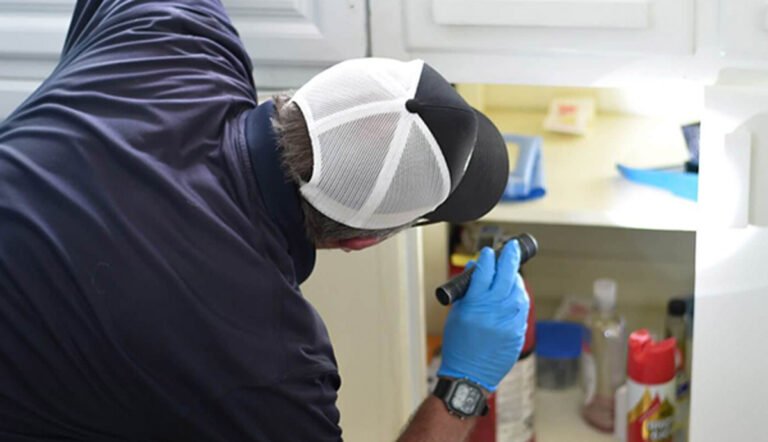 Large Selection Of Services in Bickley
As a leading domestic and commercial pest control service provider, we offer a wide selection of pest treatments and services to serve all aspects of your pest eradication needs. If you are looking for an unbelievable service experience with an excellent result, then we are second to the none. Our service options are:
You can browse our website to learn about our service in detail or call our expert to discuss. Some services that are frequently reported by the inhabitant of Bickley for professional help are:
Ant Control Bickley
Ants are harmless unless and until they invade your property, breed quickly, and form colonies. A single colony of ant consist of hundreds of ants. Some of the ant species are venomous. They infest kitchen, pantry, office desk and several other places to make them unhygienic and cause damage.
It's the best idea to seek our professional ant control services to get rid of the pest. We offer a variety of ant treatments to make your home and officeremain ant-free for long-term.
Cockroach Treatment Bickley
Cockroach control requires systematic planning, expertise, and execution. After helping many businesses and residents, Tom's Pest Control has all. Cockroaches increase infestation in no time with their ability to multiply quickly. They spread diseases and contaminate food and water. Having a strong resilience power, they can bounce the most poisonous chemicals off their shells quickly.
Hence, it istough to remove them completely without seeking professional services. We are your local partner in cockroach removal project. We apply the advanced treatment procedures that will kill every single cockroach, eggs, and larvae for the complete solution. We also solve the factors that attract the pest to your environment.
Spider Control Bickley
Some spider species are poisonous and harmful to your healthy surroundings. They are aggressive and make your place look dirty, unwelcoming, and unhygienic. Spider webs indicate lack of maintenance, and it may create a negative impression on your business clients and guests.When you notice frequent spider webs in your home or office space, call us for instant professional service.
Our technician will visit your place to conduct a thorough inspection. Once it is completed, we will tailor a treatment plan for complete removal of the spider with little chance of relapse. All our products and techniques follow the Australian standard and are safe for you and your loved ones.
Rodent Control Bickley
Rats or mice infestation indicates damage and loss to your property,business goods, agriculture products, and personal belongings. Moreover, they spread diseases and cause a health risk. It's a real challenge to kill rodents completely without an expert's help.
Our local a team of rat control specialist can remove rat population from your area with no chance of relapse. We can handle rat issues with complete care and perfection without impacting the health and safety of your staffs and family.
Our Pest Management Services Bickley
Our pest management strategy ensures the highest level of protection to the food and non-food industries, warehouses,hotels, and residential premises.For years, we have been protecting several commercial and residential services of people all over Perth from different types of pest invasion.
We have a local team in all areas of the city to help you with the appropriate services and guidance which will solve all your pest problems. Hiring us ensures that you are in one of the safest and the most capable hands. For all pest treatment needs and prevention, we are your perfect destination. You can explore our service pages, now or contact us to discuss.
Commercial Pest Control in Bickley
As a licensed and professionally trained pest treatment company, we understand the role your employees play in the success of your business. If you give them a clean and pest-free environment to work, it will increase their efficiency. You can hire our reliable and efficient commercial pest removal services in Perth.
We serve all types of businesses with industry-approved, safe products and techniques to help you with the best commercial pest treatment possible. We are capable enough to handle all types of simple as well as complicated commercial projects.
At Tom's Pest Control, we offer customised pest treatment services to meet your requirements. Once you contact us, our trained pest removal specialists will visit your commercial property to inspect the infestation issues and its extent thoroughly.
Based on the inspection, a custom treatment plan is created and discussed with you. The solutions we provide are sure to benefit your environment in the long run.
Domestic Pest Control in Bickley
We are professionally trained and licensed experts and can handle all kinds of domestic pest issues. Our unmatched industry experience gives us knowledge and understanding of different residential pests, their traits, level of infestation, nesting preferences, and the possible damage they can cause and the responsible factors that allow them to invade your site.
We understand your expectation from us and hence, offer you the best service that ensures long-term desired results.
Get A Free Quote
Call us on
(08) 6202 7096
to discover more about our techniques and treatment procedures. You can fill our request form available online to inform us about your pest treatment needs. Our expert will help you with valuable advice and free upfront quote on our service.
Pest Control Bickley
Call us on (08) 6202 7096 Same Day Pest Control Services
Location: Bickley, 6076, Australia.