Pest Control Osborne Park
Pest infestation in an environment can make people highly uncomfortable even if they are there for a few minutes. Then, living in a pest-ridden space can be a horrible experience.
Welcome to Tom's Pest Control – the destination for comprehensive pest extermination and management in Australia.
We have a few decades of service and helped several thousands of homeowners and businesses bring back their space's healthy environment. Our pest management solutions address the factors at your property that attracted the pests interior.
This way, we will help you create a healthy environment at your Osborne Park property with long-lasting results. Begin creating your pest-free world with an upfront quote – no strings attached.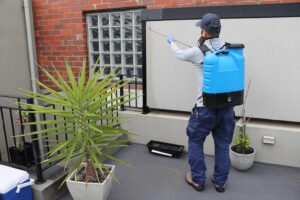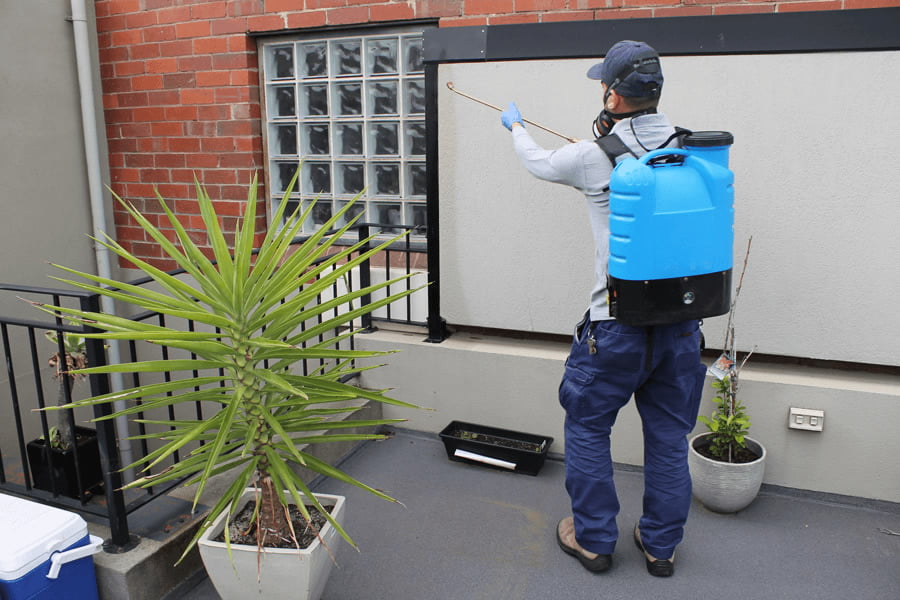 When it comes to pest management and addressing specific pest issues, our expertise is unmatched. We have expanded our network in all the major cities and towns with our decades of service.
This helped us get the opportunity to treat and control all the pests reported in Australian properties to date. To help you choose the right service, we would want to discuss our common pest management solutions:
Visit our service pages to learn about each of these services in detail. This includes how to confirm the pest infestation, different pest species, our extermination procedure, and ongoing control.
If your property has a different pest issue, talk to our pest technicians. We can create a custom pest management plan for the issues at your property. Considering the extent of damage and regular infestation reports, we would want to discuss a few solutions in detail.
Termite Pest Control in Osborne Park
The damage due to termites in properties is often beyond the imagination of the owners. The pest's ability to make widespread damage – $5 billion worth of property damage worldwide every year – is making it one of the most intimidating invaders to properties. If you notice a few termites or mud tubes at your property, it may be just the tip of an iceberg.
Our pest technicians will make a thorough termite inspection at your property with advanced thermal imaging cameras and identify all infestation sites. We will remove termites completely through comprehensive termite extermination. Additionally, we will perform preventive treatments, including soil and wood treatment.
Spider Pest Control Treatment
Properties in Osborne Park and suburbs report a number of spider species. To make things worse, some of these species are venomous and may attack people nearby. Regardless of the spider species, spider webs can make properties look non-maintained and unwelcoming.
Using advanced inspection tools and safety equipment, our pest technicians will check every inch of your property and identify all spider sites.
We will remove the spiders through safe extermination procedures and clear the webs. We will also secure various exterior openings, complete preventive treatments, and give you specific yard care tips.
Ant Pest Extermination
Ant infestation in properties can be a serious issue considering many ants found in properties are venomous. They also feed on wood, attack pets, and compromise the hygiene of properties.
In many cases, ant colonies are large, and the pest can quickly spread to different areas of your property.
We will identify all the ant colonies at your property through a comprehensive ant pest inspection. Our ant pest technicians in Osborne Park will then create tailored ant extermination and make your property ant-free with safe procedures.
We will also complete soil treatments and advise you on specific property sanitation guidelines to minimise future infestation.
Rodent Pest Control Treatment
Rats and mice can affect every aspect of your Osborne Park property's health if not controlled on time. They are carriers of several pathogens, can contaminate your food, and transmit at least 35 serious health issues.
Rodents also chew insulation, leave scratch marks in floors and walls, attack pets, make creepy noises at night, and more.
Our pest technicians will identify all the reasons that make your property a "favourable habitat" for rodents as well as the extent of the infestation.
We will remove rodents through a safe extermination procedure and complete preventive treatments. We will also secure various exterior openings and give you specific property and yard maintenance guidelines.
Commercial Pest Control in Osborne Park
Pest issues in commercial spaces can be highly risky as they can instantly reflect customer approval and business revenue. If you are running a commercial kitchen, you might experience customers' wrath and face regulatory action.
We provide prioritised commercial pest control in Osborne Park by keeping all this in mind. Based on the pest issues in commercial spaces, we offer tailored solutions to give the best, quickest results. You can choose the right service from the following:
General Pest Management
Some business spaces report more than one pest type in their environment. Typically, food-related businesses attract, fleas, flies, ants, cockroaches, rodents, and other pests. Getting individual treatments can be time-consuming and costly.
We offer general pest management to address all the common pest issues found in a commercial space. With our service, you can eliminate the following pests from your environment:
Moths
Beetles
Ants
Cockroaches
Silverfish
Flies
Mites
Bed bugs
Mosquitos
Fleas
Borers
Pest-Specific Services
If your property has a different pest issue, then general pest management can't address your concerns. Our pest-specific solutions can be an excellent choice to address individual pest issues. You can choose the right service from the following pest management programs:
Possum trapping and removal
Fox trapping and removal
Bird trapping and control
Spider extermination and control
Termite treatment and control
Rodent control
Wasp extermination and control
Our pest technicians are TAFE and APCA certified to give you highly qualified services. Additionally, we use safe, Australia-approved products and procedures to address our customers' pest concerns and create a healthy environment around their properties.
Are You Having Pest Problem in Osborne Park?
We are one of the leading pest control Osborne Park experts, helping you eliminate unwanted pests. Our aim is to provide high standard professional pest management services for both residential and commercial areas.

Call on (08) 6202 7096 or use our contact form to discuss the pest issues at your property and get an upfront quote for integrated pest management.