Pest Control In Leeming
Pest issues in properties – no matter a commercial or residential space – can create a sense of disconnection in people from the environment. Many common pests report in Australia are not a mere nuisance, but they can take a toll on the inhabitants' health and well-being.
Welcome to Tom's Pest Control – the homeowners' trusted pest management partner and businesses in Australia.
We have a few decades of expertise in solving the pest challenges of individual homes, high-rise apartments, commercial spaces, and industrial facilities in all the major cities and towns. Our local pest technicians can give quick pest control in Leeming to restore your property's healthy condition, regardless of the pest type and infestation complexity.
Get an upfront quote for the pest infestation at your property: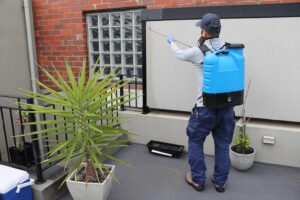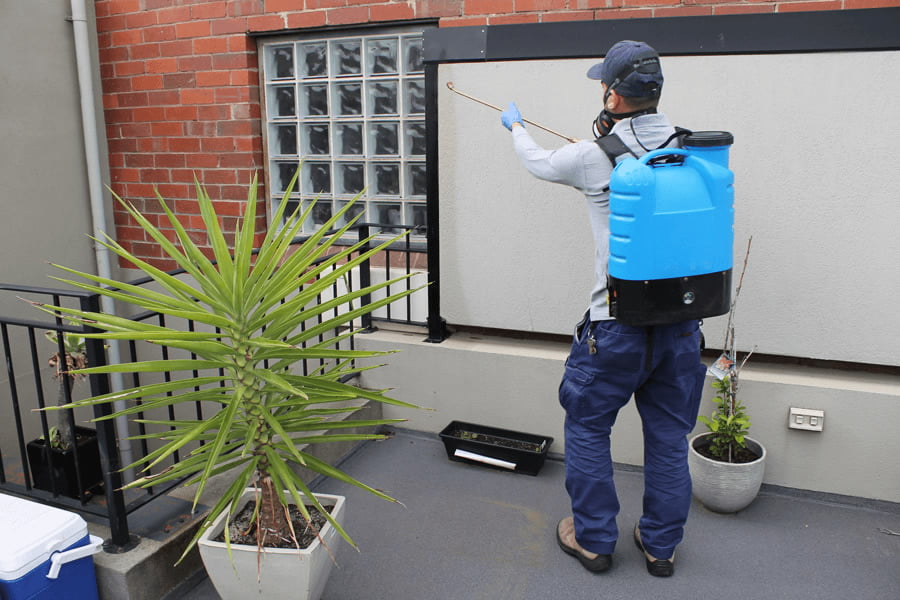 A Destination For All Pest Control Services in Leeming
We are a team of pest technicians, pest researchers, and support staff who are committed to providing the highest quality pest control with unparalleled service. At Tom's Pest Control, we offer solutions for all the pest issues reported in Australian properties, and you can contact us for all your pest worries.
See our pest solutions for the common pest issues report in properties:
Visit our service pages to learn about specific pest species, signs of infestation, extermination procedures, and ongoing control tips.
Do you have a different pest issue or complex infestation? Contact our pest technicians today; we can develop custom pest management solutions to recreate your healthy environment.
In Perth, a few pest issues are more frequently reported and cause more damage. We would want to discuss those in detail to help you with your pest management adventure.
Spider Control in Leeming
Spiders can alarm you if you are quite aware of a vast number of venomous spider species in Australia. But most of those species don't show up in human environments, except a few. The stings of the spiders can cause nausea, vomiting, and localised pain. People who experience serious symptoms should get immediate medical care as the stings can be fatal at times.
Our pest technicians will identify all the spider sites at your property through a detailed pest inspection and create a tailored pest control. We will complete the extermination and seal all the cracks and holes at your property to limit the spider interior's future access. Additionally, we will advise you specific property and yard care tips to limit future infestation risks.
Bird Trapping And Control in Leeming
In Perth, businesses and residential properties usually get the hump of pest birds, including doves, starlings, pigeons, Indian mynas, house sparrows, and seagulls. These birds can mess up your property hygiene, introduce various pathogens and other pests to your environment, and attack your pets and domestic animals.
Our teams of bird researchers and pest technicians will work together and create a scientific and humane bird trapping plan after confirming the birds' species and characteristics. After removing the birds, we will secure your property from future infestation risks through bird netting, wire mesh, and bird spikes. We will also advise your specific property maintenance tips.
Ant Pest Control in Leeming
You might notice venomous or non-venomous ants at your property, and you should seek professional pest control in either case. In addition to localised pain, venomous ants can cause a burning sensation, allergic symptoms, and infection with their stings. Additionally, ant infestation demands frequent property maintenance, and people might find it discouraging to enter the infestation properties.
Our pest technicians will complete a detailed ant inspection at your property and create a tailored pest extermination plan. After eliminating the ants from your environments, we may complete soil treatment – based on our analysis – to minimise the future infestation risks. We will also advise specific property maintenance tips to make your property less convenient for pest ants.
Termite Control in Leeming
Termites are one of the major reasons for property damage, and every government organisation around the world ask the property owners to watch on termite infestation signs in their environments. The yearly property loss due to termite infestation around the globe stands at $5 billion. Termites feed furniture, wooden structures, documents, and papers.
We begin our procedure with a detailed termite inspection and identify all the infestation sites at your property. We will complete detailed termite extermination, including soil and wood treatment, to minimise future infestation risks. Additionally, we will identify different areas at your property that are prone to future infestation and perform preventive treatments.
Commercial Pest Control in Leeming
Pest issues in commercial spaces can be highly detrimental to businesses. Customers do not feel welcomed to properties with pests, and it can become a hot discussion subject in various platforms, leading to the reputation loss of the business.
We provide prioritised commercial pest control in Leeming to help businesses to eliminate the bugs at the earliest and bring back the healthy environment. You can choose general pest management – for all the general pest issues in a commercial space – or pest-specific solution – for particular pest issues.
Visit our commercial service page to learn about our procedures in detail.
Why Tom's Pest Control
We have created the reputation of a high-quality, comprehensive pest solution provider with our decades of consistent quality service. We choose the most advanced pest treatment methods and the latest technology to deliver our customers' best pest management experience.
You will find our services the most comprehensive and fitting solutions for your pest issues with the following characteristics:
Same/next day pest management
TAFE and APCA-certified pest control technicians
Advanced pest treatment procedures
Competitive pricing with upfront quotes
Family-friendly, safe pest solutions
Friendly, professional service experience
Total satisfaction guaranteed
If you see pest traces at your property after our treatment, please contact us within two weeks of the procedure. Our pest experts will revisit your property, identify the issues, and provide comprehensive pest management.
We want all our customers to get a complete service experience.
Make Your Property Pest-Free Today
We are one of the leading pest control Leeming experts, helping you eliminate unwanted pests like a rat, mouse, cockroach, spider, ant, termite, moth, the bed bug, bird, flea, and much more. Our aim is to provide high standard professional pest management services for both residential and commercial areas.
Call on (08) 6202 7096 or use our quote form to let us know your property's pest issues and get an upfront quote.
Pest Control Leeming
Call us on (08) 6202 7096 Same Day Pest Control Services
Location: Leeming, 6149, Australia.