Pest Control Mount Lawley
Are you searching for professional pest control in Mount Lawley for comprehensive pest management? Do you see frequent pest issues in your environment and worry that the health of your space is at stake?
We are one of the immediate choices of homeowners and businesses in Australia for addressing their pest concerns. Our approach to resolving the ill-factors of the pest-ridden spaces guarantees long-lasting results and restores your environment's health.
We use the latest technology and bring decades of expertise to give you the most-tailored pest management solutions based on your property conditions. Our local pest technicians in Mount Lawley can give you quick service and recreate your property's healthy environment.
Start creating your pest-free environment with an upfront quote.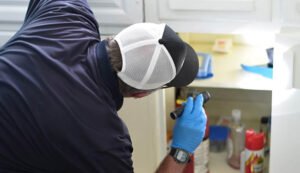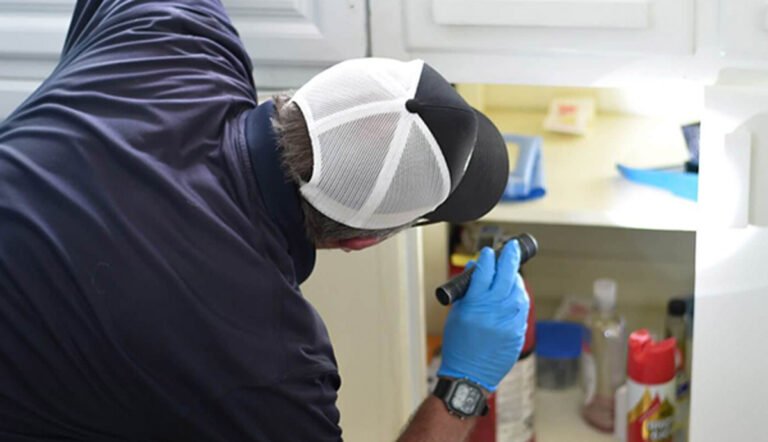 Commercial Pest Control Services in Mount Lawley
Our expertise and decades of service are the reflections of what we are capable of. We have the technology and expertise to handle all the pest issues reported in Australian properties to date.
If you have a commercial space, pest infestation in your environment can be catastrophic than you think. No customer feels comfortable in a pest-infested space, and this can reflect in your business revenue.
Also, commercial spaces with significant pest issues can bring the intervention of regulatory authorities. We provide quick commercial pest control in Mount Lawley to help our customers to make their space pest-free, healthy, and welcoming.
Visit our commercial pest service page to learn about our procedures and ongoing control methods.
However, our common pest management procedures are the following:
Browse our service pages to learn more about different pest species, infestation signs, extermination procedures, and ongoing control guidelines. If your property has a different pest issue and can't find a solution in our list of services, talk to our pest technicians. We can create a custom pest management plan based on the pest type and the infestation complexity.
Properties in Perth and suburbs report a few pest issues more frequently than others. We would want to discuss our solutions for them in detail:
Termite Pest Control in Mount Lawley
Termites are one of the leading reasons for property damage worldwide. The wood-attacking pest is responsible for $5 billion worth of property damage around the world per year. Termites also feed papers, documents, and wallpapers.
In most cases, the extent of a termite infestation may not be visible outside, and therefore, you should get quick pest management as soon as you notice infestation signs.
After identifying the extent of termite infestation through a comprehensive inspection, we will create a tailored pest management plan. We will complete the extermination through safety procedures and perform ongoing control procedures – including wood and soil treatment.
Rodent (Rat/Mice) Pest Control Mount Lawley
Rodents are one of the most visible pest species in many properties. Not only that, but they also cause significant property damage and compromise the healthy environment of properties.
You should be very cautious about rats and mice in your environment as the pest is a carrier of various pathogens and spread at least 35 serious health issues.
We will identify all the hiding spots of rodents at your property and the reasons that made your environment "safe" for the pests. We will create a tailored pest management plan and remove the rodents through safe extermination procedures. Our rodent removal pest technicians will seal any openings at your Mount Lawley property, complete preventive rodent removal treatments, and advise you on specific property maintenance tips.
Spider Control Treatment
A significant number of pest spiders found in Australia are venomous and often demand medical attention with their stings. Even if they are not venomous, they can make properties look unhealthy and unwelcoming with webs.
Some spider species are highly provocative, and you should quickly call professional pest control in Mount Lawley if you see them around. Our pest technicians will identify all the spider sites at your property and create a spider removal plan.
Along with spider extermination, we will also clear the spider webs to make your property welcoming. Additionally, we will seal any exterior openings and advise you of specific yard maintenance guidelines to minimise future infestation.
Ant Pest Control
Properties in Mount Lawley report a number of pest ants – both venomous and non-venomous – in their environments. Not only stings, but some of them feed on the wood, attack pets, and make a ruckus in properties that make the environments unwelcoming. Additionally, the infestation can mess up your property hygiene.
Our pest technicians will create a tailored pest management plan after making a thorough inspection of your property. While completing ant extermination, we will also perform soil treatment and other preventive procedures. Additionally, we will provide specific property sanitation guidelines to minimise the risks of future infestation.
Why Tom's Pest Control
We resolve the unhealthy environment of customers through our treatment procedures. Additionally, we use the latest technology to make our procedures simplified, quick and ensure not harm your environment.
The aspects of our services that can make us your preferred pest management destination are the following:
Quick same/next day pest management
TAFE and APCA-certified pest technicians
State-of-the-art pest management solutions
Competitive pricing with upfront quotes
Safe, Australia-approved procedures
Friendly, professional service
Total satisfaction guaranteed
If you notice the pest issues are not subsidising after our treatment or feel that you are not satisfied with the service, contact us within two weeks of the procedure. Our pest technicians will revisit your property, identify the new issues, and complete comprehensive pest management for FREE.
Pest control near me: local expertise is just a phone call away!
We are one of the leading pest control Mount Lawley experts, helping you eliminate unwanted pests. Our aim is to provide high standard professional pest management services for both residential and commercial areas.

Call on (08) 6202 7096 to discuss the pest issues at your property. You can also use our contact form to get an upfront quote and schedule comprehensive pest management.