Pest Control In Forrestfield
Are you tired of the presence of ugly, irritating creatures called pest that disturb your everyday life? Let Tom's Pest Control give those pests a hard time. We use industry-approved pest control solutions with the latest technology to remove all kinds of domestic and commercial pests from your property.
Tom's Pest Control is a reputed name known for delivering guaranteed pest control in Forrestfield and across Perth for long years now. Our experience and knowledge give us the expertise to differentiate between commercial pests and domestic pests. We know how to handle them with the most appropriate method that guarantees effective results.
Now, it's time to say bye to all types of pests with our unbeatable pest removal services. We have a local team of licensed pest exterminators at each location of Perth for instant service. Moreover, our same-day service policy enables us to help you with instant inspection and immediate assistance in case of an emergency and any other pest issue.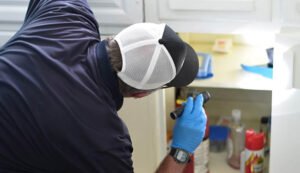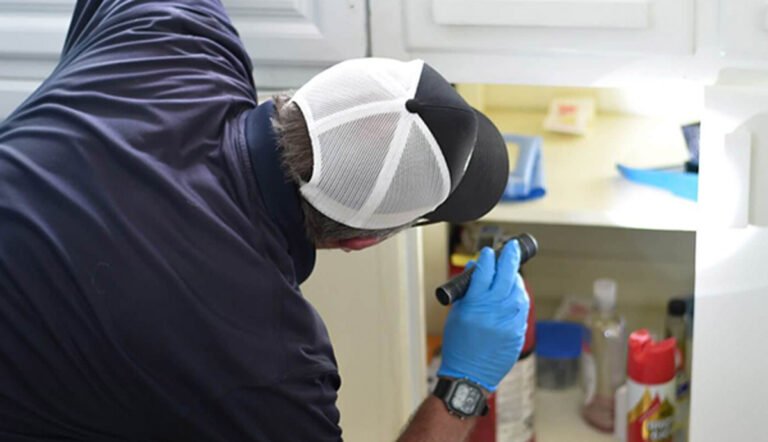 Wide Range Of Pest Control Services in Forrestfield
Tom's Pest Control offers a wide range of service to cover all pests ranging from cockroaches, wasps, mice, rats, fleas, flies, dust mites, bird mites, bed bugs, moth, beetle, ants, birds, mosquitoes, fox, spiders to termites. We are popular for:
You can visit our service page to learn more about our pest control treatment strategy and the type of products we use for offering safe, family-friendly service. Some of the services that are frequently in demand by the local businesses and homes of Forrestfield are:
Ant Control in Forrestfield
Ants invade your property to contaminate food items and destroy things. They live in colonies, and a single ant colony houses thousands of ants. These sweet feeders get attracted by food items, dead insects, and carpet stains. They get access to your place through cracks in windows, doors, floors etc. and create a tunnel to move quickly from one place to another. Contact us as soon as possible to prevent further infestation.
 It can become dangerous if you ignore the professional help. We use the high-tech process to eradicate ants quickly and effortlessly. Our fast and reliable same-day service ensures a complete solution to ant infestation. We recommend some preventive tips to protect your environment from future infestation risk.
Cockroach Control in Forrestfield
Cockroach creeping in all around your living area kitchen counters, or bedroom can be the most frustrating moment for you. They are the carrier of many diseases like malaria, diarrhea, typhoid and trigger respiratory problems. Hence, getting rid of these pesky creatures is necessary to protect your family and staff's health and well-being.
 You can eradicate these pests only through quality professional service. Why not appoint with us today for our specialist cockroach control service Perth wide. You will get comprehensive service in one package that includes, inspection, custom treatment plan, extermination, and ongoing prevention tips. We can help you with any cockroach species infesting your property.
Moth Control in Forrestfield
Moths prefer a dark corner of our homes and commercial premises to breed and increase their number. Moth infestation tends to destroy your papers, documents, clothes, woollen items, blankets, and carpets. They create disturbances and annoy you. We are your one-stop solution, who can help you with all that is required to get rid of these pests.
 As a leading and most recommended pest control service provider in your area, we use up to date pest controlling methods and products to offer you the best service possible in the industry. We have a few decades of service experience and thousands of happy and satisfied clients.
Bird Control in Forrestfield
Birds build their nests on trees and at your home and office space. The nest, bird droppings and feathers are harmful, both for your health and wealth. Hence, it is wise to remove their population from your environment before the problems become worse.
Tom's Pest Control provides you with the best bird pest control services in your location. Contact us today to book our service online. All the methods used are humane, discreet, and comply with the industry standard.
Pest Control Treatments in Forrestfield
Why let harmful pests roaming free in your homes when the local technicians of Tom's Pest Control are there at your service 24/7. With years of experience and expertise, we can make your property absolutely pest free. Being locals of Perth, we know which pests are common for your residential property and how to treat them efficiently. Our guaranteed pest treatment services allow you to enjoy your life with safety and comfort.
Commercial Pest Control in Forrestfield
We have been working with different commercial establishments to provide a complete pest control solution for their environment. We create custom pest treatment strategy to cater to the needs of hotels, cafes, restaurants, retail stores, bars, pubs, warehouses, shops, schools, offices, industrial sites, and practically any property. We are expert in handling all pest issues ranging from one-time pest treatment to long-term contracts for annual pest treatments.
Pre-Purchase Pest Inspection in Forrestfield
At Tom's Pest Control, our team of licensed pest technicians also offer pre-purchase pest inspection services. It ensures that you are investing in the right property. If you want to enjoy a healthy environment with a high-quality life, it is vital to have a pre-purchase pest inspection before investing in your property.
We do a professional inspection to confirm whether the property is under pest attack. If we find any pest infestation traces, we provide you with the best pest treatment on the same day of the inspection.
Are You Having Pest Problem in Forrestfield?
We are one of the leading pest control Forrestfield experts, helping you eliminate unwanted pests like a rat, mouse, cockroach, spider, ant, termite, moth, the bed bug, bird, flea, and much more. Our aim is to provide high standard professional pest management services for both residential and commercial areas.

For more information on our pest removal strategies, call us today on (08) 6202 7096. You can fill our request form to inform us about your service requirement. We will help you with valuable advice and an obligation free quote.