Pest Control In Baldivis
We are one of the country's trusted names with a few decades of comprehensive pest management solutions. We have local pest technicians to give you quick pest control in Baldivis and help you recreate your property's healthy environment.
Living in pest-infested properties is mental and physical torture for the inhabitants. And addressing pest issues at the earliest becomes their priority.
Welcome to Tom's Pest Control – the destination for high-quality pest management solutions in Australia.
Our pest management solutions address the current pest issues at your property and the underlying issues and give you long-lasting results.
Begin creating your pest-free environment today with an upfront quote: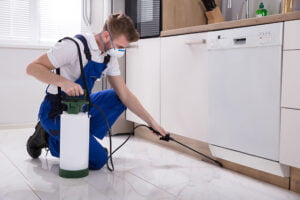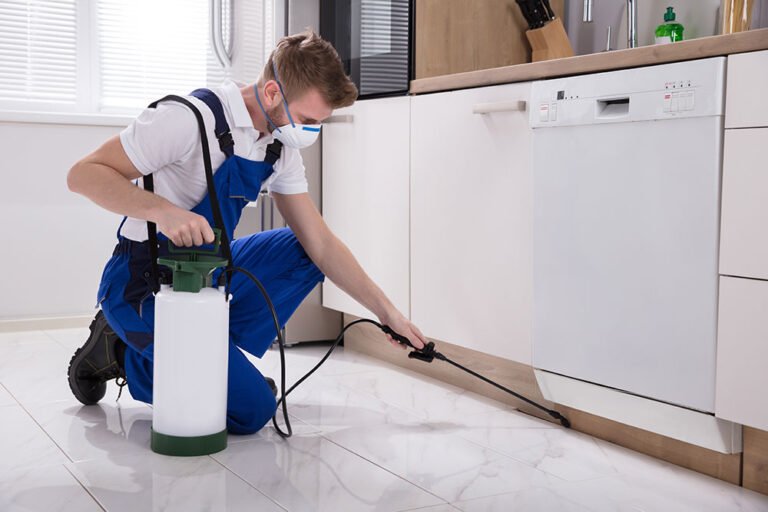 Affordable Pest Control Services in Baldivis
Our decades of quality service helped us establish footprints in all the major cities and towns of Australia. This helped us to work on and eliminate all the common and locality-specific pest issues reported in properties.
Therefore, we have the expertise to scientifically exterminate all the pest issues at your Baldivis property regardless of the pest type and the infestation extent. Our common pest management solutions are the following:
You can visit our service pages to learn about these pest management solutions in detail. Look into these pages to learn about various pest species, infestation signs, extermination procedures, ongoing control tips, and other helpful information.
Out of these services, we would want to discuss a few here in detail considering the frequent call-outs from Perth's properties and the extent of damage due to the infestation.
Bird Control Company
Many people ignore bird infestation initially as they are ignorant about the ill effects of Indian mynas, seagulls, doves, pigeons, and other pest birds. These birds usually flock into properties, compromise the healthy environments with their droppings, attack pets, and more. Be careful, the droppings of pest birds carry several pathogens.
We have a team of pest bird control in Baldivis who will examine the birds to confirm their species and characteristics. Then, they will create a scientific, humane bird removal plan. Our pest technicians will remove the birds from your property based on the plan. We will also secure various exterior openings at your property and advise property maintenance tips. If your property has frequent pest bird issues, we will install bird nets, spikes, and wire mesh to keep them away.
Spider Control Treatment
Spider webs can frighten people because many spiders are poisonous and provocative. Properties in Perth also report several venomous and non-venomous spiders. Spotting spider webs in properties is considered a lack of maintenance and people do not find themselves welcomed to such properties.
We use advanced extermination procedures and safety equipment to eliminate the pest from your environment. Our pest spider control technicians in Baldivis will identify all the sites of infestation through a thorough inspection and remove the pests. We will also secure various exterior openings, complete preventive treatments, and advise you on specific yard care tips.
Cockroach Control
Cockroaches can seriously put your health in danger as the pest is a carrier of a few million pathogens. These nocturnal pests may not immediately visible to you but can contaminate your food and spread various diseases. Also, cockroach droppings are one of the leading reasons for childhood asthma worldwide.
Using advanced thermal imaging cameras, we will identify all the cockroach hideouts at your Baldivis property and exterminate them through safety procedures. We will also identify the factors that attract the pests and complete preventive treatments. Our Baldivis cockroach pest technicians will secure various exterior openings at your property and give you specific property sanitation guidelines.
Termite Control in Baldivis
Termites are one of the leading reasons for property damage worldwide. You might find it shocking to see a pest in the list of top reasons for property damage. In reality, these wood-eaters are responsible for $5 billion worth of property damage worldwide every year. Also, these pests spread quickly and attack even other properties in the area if ignored.
We will identify the sites of termite attack and the infestation extent through a comprehensive termite inspection. After exterminating the termites, we will also complete wood and soil treatment to avoid future infestation risks.
Commercial Pest Control in Baldivis
Pests in any environment can make people distressed. But when they see pests in a commercial environment, they protest or rush out of the space and may not return. In any regard, pest issues in commercial spaces can damage the business reputation and invite regulators' action.
We know how important it is to address pest issues in a commercial environment quickly. Tom's Pest Control offers prioritised commercial pest control in Baldivis to recreate the healthy environment of properties. Visit our commercial pest management page to learn about our services for business environments.
Why Choose Tom's Pest Control
We combine decades of expertise and the most advanced technology to deliver the highest quality pest management solutions. All our pest management procedures are of four stages, and we address the factors that led to infestation and give our customers long-lasting results.
The highlights of our services are the following:
Quick same/next day pest management
APCA and TAFE-certified pest technicians
State-of-the-art pest management solutions
Highly affordable pricing with upfront quotes
Safe, Australia-approved procedures
Professional, transparent, friendly service
Total satisfaction guaranteed
We guarantee comprehensive pest management solutions based on your expectations. If you notice pest issues after our treatment, contact us within two weeks of the procedure. Our pest technicians will quickly revisit your property and make it pest-free with FREE retreatment.
Get a Quick Estimate for Baldivis Pest Control
We are one of the leading pest control Baldivis experts, helping you eliminate unwanted pests like a rat, mouse, cockroach, spider, ant, termite, moth, the bed bug, bird, flea, and much more. Our aim is to provide high-standard professional pest management services for both residential and commercial areas.
Call on (08) 6202 7096 or use our contact form to communicate the pest issues at your property and get an upfront quote.
Pest Control Baldivis
Call us on (08) 6202 7096 Same Day Pest Control Services
Location: Baldivis, 6171, Australia.