Professional Pest Control In Forrestdale
Are you tired of pest infestation in your office or home? Tom's Pest Control provides pest control service throughout Forrestdale and across Perth. You don't have to worry about the products and techniques we use because they are industry-approved and safe for your family. We are licensed, experienced, and decade-old company known for providing quality pest control.
We know how serious and destructive a pest infestation can be for your home and business space. We have developed innovative methods to treat all types of pest that is safe and effective.  We use industry-approved products and techniques to conduct a pest treatment procedure with 100% guaranteed result.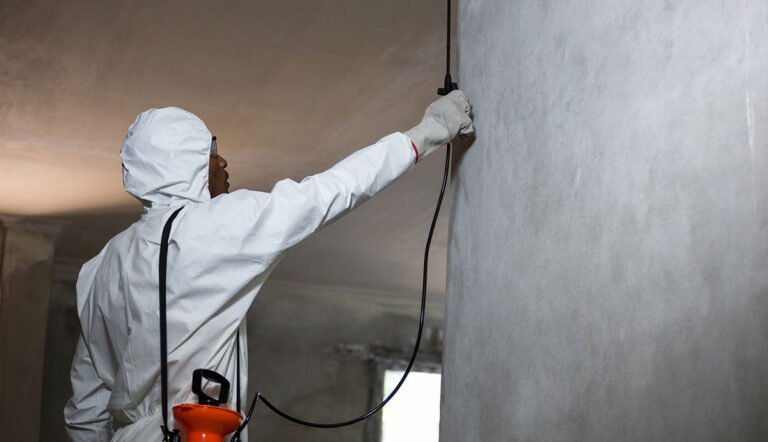 Complete Pest Control Services in Forrestdale
At Tom's Pest Control, we have a complete solution for all types of pest. All our pest removal services are operated in proper guidance and care to avoid any side-effects. Our unique and innovative strategies show our best approach to treat pest invasion. Our technicians do a thorough inspection of your infested property to use the complete solution's best treatment procedure. We are expert in:
Although, we are specialist in all kinds of pest control services, yet some of the services that are often in demand in Forrestdale are:
Termite Control in Forrestdale
Termites feed on dead plants, wood, and leaf litter. They are mysterious in nature, and the harm they can cause to your property, overnight is frightening. They infest furniture and the wooden structure of your property and can declare large disasters. It's a difficult task to catch openly and exterminate them without expertise.
As a preeminent termite control services provider in Perth, our local termite technicians, are skilled enough to achieve 100% termite control for your environment. We use family-friendly pesticides and techniques to make your place free of pests and other health risks. Our service does not get completed until we create a barrier to protect your property from future termite attack.
Ant Control in Forrestdale
Ants are the notorious pests that destroy things and contaminate food items. They live in colonies and create a tunnel to move easily from one place to another. They target doors, windows, kitchen, backyard to get access to your property. An ant infestation can become dangerous if you don't seek professional help on time.
These sugar feeders get attracted by food particles, stains, deadly insects, and soil. Known for their attacking nature, they know how to get access to target their easy food and shelter sources. With the help of our professional, you can tackle these issues quickly and effortlessly.
We use qualified skills of our technicians and the high-tech process eradicate the issue. We implement fast and reliable services to guarantee a complete solution to your problem. We recommend some preventive tips to protect your home and office from future ant infestation.
Rodent Control in Forrestdale
You can easily notice rodents roaming in your house or office in search of food. They are one of the most stubborn and cunning pests that can cause severe destruction to your property, warehouse goods, grocery items, and agriculture products. Dealing with these pests is a tricky task without experience and expertise.
 You must choose our rodent control service as we use practical and concrete plan along with the latest techniques and tools to make your place rodent-free. All our experts are trained with appropriate knowledge of dealing with rodent infestation both on the residential and commercial level. We focus on removing the root cause of the rodent issue.
Spider Control in Forrestdale
The spider infestation is one of the most commonly occurring problems for the inhabitants of Perth. Hence, it is vital to use effective methods to eradicate spiders as they can be dangerous for your family, kids, and office staff. If you have kids, you need to be extra careful because children are generally more prone to getting the spiders' bad hazards.
 We know that dealing with spiders is not easy, but our experts can deal with them without any hassle because they have complete knowledge of their traits, behaviour, and nesting preferences. Some species may not be poisonous, but they degrade your property decor by making a web on everything. Contact us to experience the best spider control services for your commercial and residential area.
Residential and Commercial Pest Control in Forrestdale
Are you getting frustrated by the pest infestation at your residential and commercial property? If your answer is yes, then Tom's Pest Control is here for you. We are the most recommended pest removal services all over Perth, including Forrestdale. Our experience allows us to differentiate domestic pests and commercial pests infesting your property.
 We know how to eradicate them using the latest methods for effective results. Our team of local pest exterminators are professionally trained for pest control for all commercial and residential purposes. Having decades of experience in pest removal services, we use the latest technology and tools to win our customer's trust.
 We have created a long-term relationship with our thousands of happy and satisfied customers. We embrace modern methods and solutions to provide you with the best service possible. Being locals of Perth, we know the common pests available here and the natural factors that can attract them to your home and office. It helps us to treat them with excellent efficiency and care.
 We provide pest removal treatment to cafes, restaurants, retail stores, hotels, pubs, food processing outlets, schools, warehouses, offices, shops, and practically any property.
 Whether it's one-time pest control service or a long-term contract for annual pest treatment, you can count on us for all your pest-related issues.
Are You Having Pest Problem in Forrestdale?
We are one of the leading pest control Forrestdale experts, helping you eliminate unwanted pests like a rat, mouse, cockroach, spider, ant, termite, moth, the bed bug, bird, flea, and much more. Our aim is to provide high standard professional pest management services for both residential and commercial areas.
Trust our reputation and hire us for the complete pest removal from your environment. Call us now on (08) 6202 7096 to discuss your issue and get a free quotation on our service. You can use our quote request form to inform us about your pest issue. We will get back to you as soon as possible.