Pest Control Fremantle
Are you searching for comprehensive pest control in Fremantle to recreate the healthy environment of your property? Do you notice pest issues at frequent intervals and think that the health of your environment is at stake?
We became one of the most distinguished names in the pest control industry of Australia with a few decades of consistent quality service. Our pest management solutions are comprehensive that address the factors that led to the infestation as well.
This way, we ensure highly durable pest extermination results at our customers' properties. Our local pest technicians in Fremantle can come to your property and quickly make it pest-free.
Begin your pest-free adventure with an upfront quote.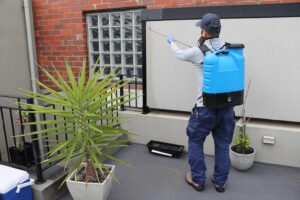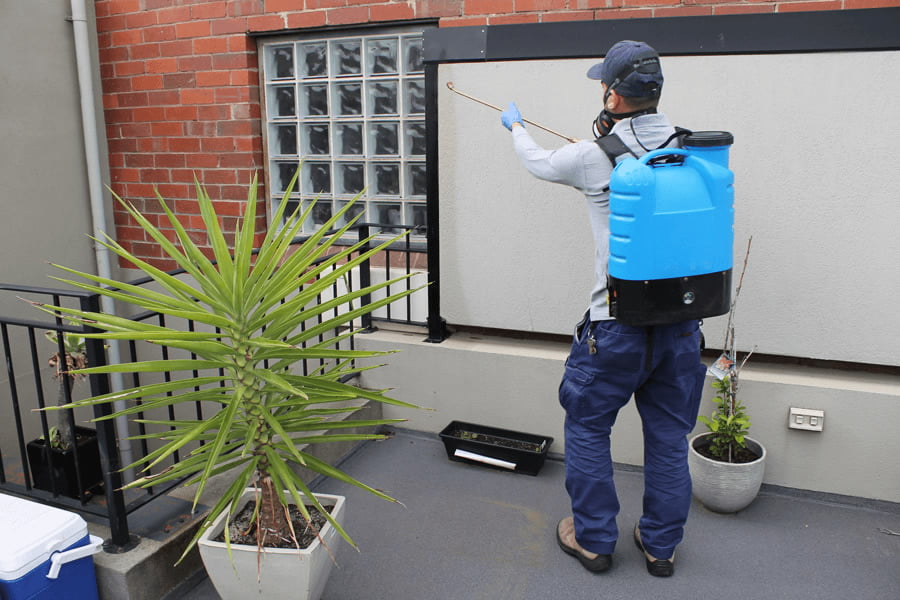 Our decades of service and extensive network across the country helped us solving all the pest issues reported in Australian properties to date. We also bring the latest technology to give the best possible service to our customers.
We have solutions for all the pest issues at your property, regardless of the pest type and the infestation extent. Our common pest management solutions are the following:
If your property has a different pest issue or need specific guidance, contact us to discuss our pest technicians. We can create custom pest management plans based on your pest issues.
Visit our service pages to learn in detail about signs of infestation, treatment procedures, and ongoing control tips.
Due to the frequently reported cases in Perth and the extent of damage, we would want to discuss some pest issues and our solutions for them in detail:
Ant Extermination And Control
A significant percentage of ants found in properties are venomous, and you should call quick pest management as soon as you spot them in your space.
From localised pain to triggering allergic symptoms, ant stings often demand medical attention. Also, spotting ants in any environment is considered a lack of maintenance.
Our pest technicians will identify all the ant colonies at your Fremantle property through a comprehensive inspection and exterminate them through safety procedures. We will also perform preventive treatments to minimise future infestation and advise you on specific sanitation tips.
Moth Pest Control
The nocturnal pest feed fibre; therefore, the various moth species can damage your clothes, carpets, papers, documents, and more.
You can identify their presence through irregular holes and stains on carpets, clothes, upholstery, papers, and documents. Also, the hairs of moth larvae can trigger asthma symptoms in inhabitants.
Using advanced inspection tools, we will identify all the pest hideouts in your environment and eliminate them through safe procedures. Our moth pest technicians in Fremantle will complete preventive treatments, secure various exterior openings, and advise you on specific property maintenance tips to minimise future infestation.
Rodent Control Treatment
Rodents are one of the most dangerous invaders to property environments due to a number of reasons. They carry several pathogens and spread at least 35 serious health issues, including plague.
Rats and mice damage walls and floors, chew insulation, consume and contaminate food in all forms, attack pets, and mess up property hygiene.
Getting comprehensive rodent control should be your priority as the pest multiplies quickly. Through a detailed rodent inspection, we will identify the infestation's extent and the factors that encouraged the pests. While exterminating rodents, we will also secure various exterior openings at your Fremantle property and give you sanitation guidelines to minimise future infestation.
Cockroach Pest Control Treatment
Sighting cockroaches can make people panic. But the filthy pest can do more harm than you think. Studies confirm that cockroaches carry a few million pathogens and contaminate food available in properties. The droppings of cockroaches have asthma triggering proteins, and it is one of the primary reasons for childhood asthma worldwide.
We will identify all the cockroach hideouts at your Fremantle property and eliminate them through safe extermination procedures. Our cockroach control pest technicians will seal and secure all the exterior openings and advise you on specific property sanitation guidelines to minimise future infestation risks.
Commercial Pest Control Fremantle
Pest issues in business environments often have devastating outcomes as businesses may lose customers forever. Even the workforce of the business may find it highly demoralising. It may not be easy to cope with the business's reputation damage, especially if you are running a commercial kitchen.
We understand the importance of quickly addressing the pest issues in commercial spaces and offer prioritised commercial pest control in Fremantle. Based on your property's pest type, you can choose either general pest management – for common pests – or pest-specific solutions.
Why Tom's Pest Control
We have set our service standards through our decades of service and understanding what matters to our customers. The highlights of our service that make it the most fitting choice for your pest issues are the following:
Quick same/next day pest management
APCA and TAFE-certified pest technicians
Competitive pricing, upfront quotes
State-of-the-art pest management solutions
Family-friendly, Australia-approved procedures
Professional, friendly service
100 per cent satisfaction guaranteed
Should you notice infestation signs after our procedure or think that you didn't get a complete service, you can contact us with two weeks of the treatment. Our pest technicians will revisit you, identify the issues you mentioned, and provide FREE retreatment.
Pest control near me: local expertise is just a phone call away!
Call
on (08) 6202 7096
or connect with us using our
contact form
to discuss the pest issues at your Fremantle property and get an upfront quote.
Pest Control Fremantle
Call us on (08) 6202 7096 Same Day Pest Control Services
Location: Fremantle, 6160, Australia.