Pest Control Kalamunda
Do you notice a fair bit of pest population at your property and want professional pest control in Kalamunda? Have you tried various methods to control the pest population in your environment, but to no avail?
Welcome to Tom's Pest Control – the destination for comprehensive pest management in Kalamunda and other major cities and Australia towns.
We became the pioneers of the country's pest control industry with a few decades of service and our commitment to creating a healthy environment around our customers' properties. No matter the pest type, property type, or extent of the infestation, we can guarantee you long-lasting pest management results.
Our local pest technicians in Kalamunda can give you quick service to recreate your pest-free environment.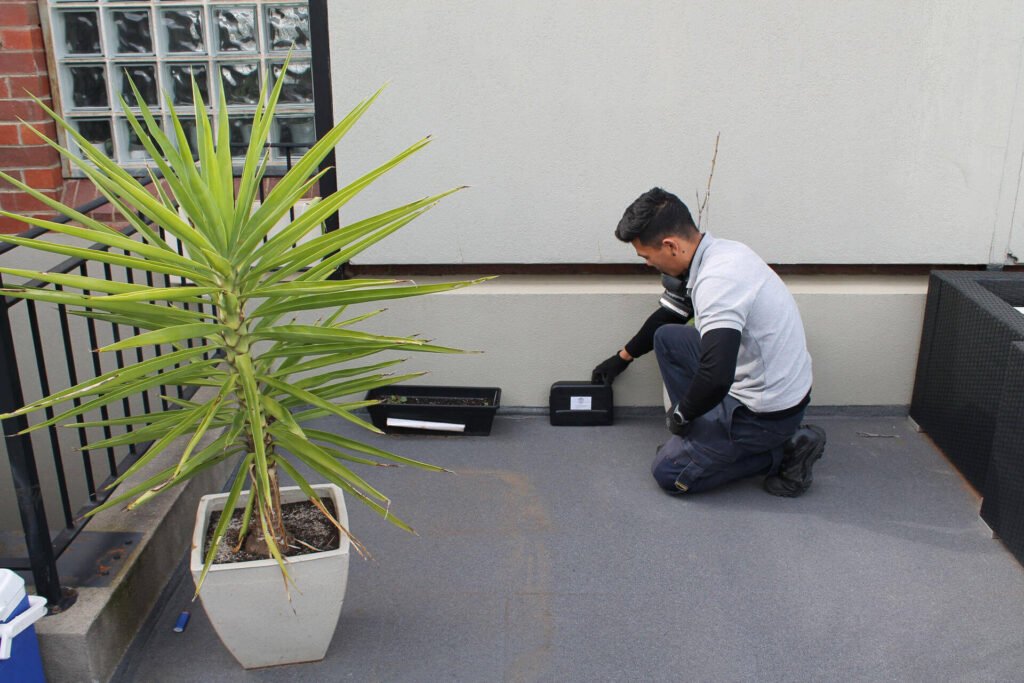 Our decades of service helped us eliminate all the pest issues reported in Australian properties. Also, we have developed indigenous pest management solutions that do not harm our customers' environments.
This gives us the expertise and capability to rectify any pest issues in your environment.
However, we would want to name our common services to help you choose our services quickly:
We request you to visit our service pages to learn about each of these solutions in details. With the details of signs of pest infestation, the extent of damage the pests make, our control procedures, and ongoing control tips, you will be able to make a better decision.
While these are our solutions for common pest issues, a few pest issues are more common and destructive. We would want to discuss them in detail.
Termite Pest Control in Kalamunda
If you see visible termite infestation signs at your Kalamunda property, it's high time you should have called a detailed termite inspection and control. The wood-eating pest can create significant property damage in no time.
Keep in mind that termites are one of the leading reasons for property damage worldwide – $5 billion worth of damage per year. Our termite pest technicians will identify all the termite infestation at your property and the extent of damage through a comprehensive inspection.
With tailored termite extermination, we will make your space free of these highly destructive pests. We will also complete wood and soil treatments to minimise future infestation risks.
Bird Prevention and Protection
Residential and commercial properties in Kalamunda often report a number of birds that take away the inhabitants' peace of mind. The list of species includes seagulls, Indian mynas, pigeons, and doves.
They infiltrate into property environments, mess up property hygiene, introduce new pathogens through their droppings, attack pets, and more. We have a team of pest bird researchers who characterises the bird species and characteristics and develop scientific methods to remove the pests.
After removing the birds, our bird removal technicians will secure any exterior openings at your Kalamunda property and advise you on specific property maintenance tips. If your locality has frequent pest issues, we will install wire mesh, bird nets, and spikes.
Spider Control Treatment
Spiders and spider webs in properties are often viewed as lack of maintenance and frighten people. Things can become serious if venomous spiders infest your property.
Some pest spiders are reactive, and you should stay away from them and get professional spider exterminators' assistance.
Our team of spider exterminators in Kalamunda will identify all the pest sites at your property through an inspection. We will then create a tailored spider extermination plan and remove the pests through safe methods.
Finally, we will secure various openings at your Kalamunda property to minimise the spider access interior in future and advise specific yard care tips.
Rodent Control Treatment
You should be watchful for rodent infestation signs at your Kalamunda property, as the damage due to the pest is often beyond your expectations. Rats and mice consume and contaminate food, spread at least 35 diseases, create property damage, mess up property hygiene – the list goes on.
In most cases, certain factors at properties make them the "perfect habitat" for rodents. We will identify the factors at your property through a detailed inspection.
Our rat and mice removal technicians will then complete rodent extermination and secure all exterior openings. We will also advise you of specific property and yard maintenance tips to minimise future infestation risks.
Commercial Pest Control in Kalamunda
Sighting pests in a commercial space is more hard-hitting than in a residential environment. People quickly voice their frustration, and it can become the hot news of the city. This often ends up with business loss, reputation damage, regulators' action, and more.
With decades of service, we know the importance of quickly addressing pest issues in commercial spaces. Therefore, we offer prioritised commercial pest control in Kalamunda help our customers to recreate the healthy environment of their space.
You have the option to choose either general pest management – for common pests – or pest-specific solutions. Visit our commercial pest control page to learn more about our procedures in detail.
Why Tom's Pest Control
We try to resolve the unhealthy elements of our customers' properties through our procedures. It helps us to give long-lasting pest control results to our customers.
You will find our services highly fitting to your needs with the following characteristics:
Quick same/next day pest extermination
APCA and TAFE-certified pest technicians
Advanced pest management solutions
Australia-approved, family-friendly procedures
Affordable services with upfront quotes
Professional, friendly service
Total satisfaction guaranteed
Do you notice that the pest issues at your property are not subsidising after our treatment? Contact us within two weeks of the pest extermination. Our pest technicians will revisit your property, identify the issues, and perform retreatment for FREE.
Pest control near me: local expertise is just a phone call away!
Pest Control Kalamunda
Call us on (08) 6202 7096 Same Day Pest Control Services
Location: Kalamunda, 6076, Australia.