Pest Control In East Perth
If you are an inhabitant East Perth and looking for a
quality pest control
, welcome to Tom's Pest Control – your local partner. With years of experience in solving domestic and commercial pest issues, we are second to the none in the industry. Our same-day service policy offers instant pest treatment in case of emergency pest control in East Perth and other regions of Australia.
We know it is frustrating to observe cockroach, spiders, termite, rodents, and ant moving around your property after your unsuccessful efforts to remove them. You may get a temporary result with your DIY routine, but it's a smart idea to seek professional service to get complete relief. As a leading pest control company in your area, Tom's Pest Control applies a customer-centric systematic approach to pest eradication procedure for permanent relief.
We believe in using modern techniques and industry-approved products to protect your family and employees from different pesky pests. Our experience has given us complete knowledge of different pest species, their distinct traits, life cycle, and nesting behaviours. It helps us tailor a personalised treatment plan to solve your current problems and prevent a future pest invasion.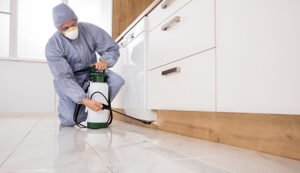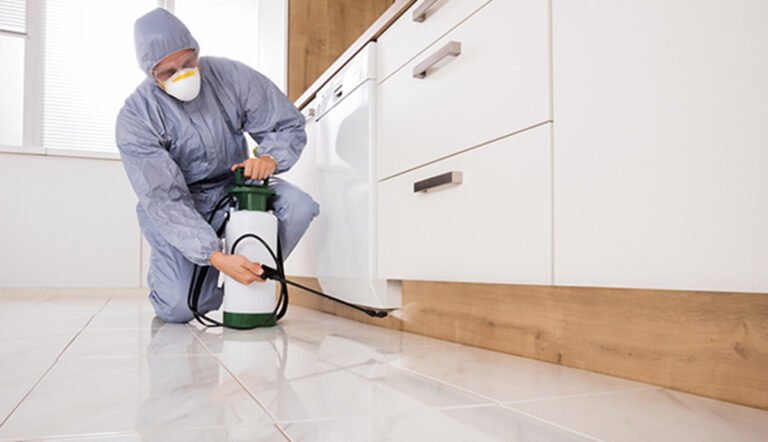 One-Stop Service For Pest Control Services in East Perth
We provide a large selection of pest treatment service for complete solution under one roof. Our aim is to make your service request one-point contact experience for all types of domestic and commercial pest infestation issues. Our service range includes:
Give a visit to our service pages to learn more about our systematic pest treatment strategy and know more about our techniques and products. We are popular for providing:
Cockroach Treatment in East Perth
An effective cockroach control service requires knowledge, planning, and proper execution. Cockroach possesses high resilience power, and they can easily survive the most poisonous pesticides to kill them. Hence, cockroach killing is not an easy job. If a single cockroach survives after pest control treatment, it will multiply quickly to infest your property in no time.
We are a cockroach control specialist in your area. After serving numerous homes and businesses across Perth, we know what is required for effective cockroach control.  We provide personalised pest treatment based on your circumstances and infestation level to give the best service with long-term relief.
Termite Control in East Perth
Termite infestation is one of the most severe issues that require immediate attention. It can take away your peace of mind if proper treatment is not given on time. The pest attacks wood or timber structure and feeds on them. The level of destruction they can cause to your property is truly a matter of concern.
Termite invasion weakens the strength of the wooden foundation, making it uncertain and fragile. Sometimes, it may become the primary reason for demolition. Contact us as soon as you observe slight traces of termite invasion at your property. Our expert will visit your infested site to conduct a thorough inspection.
We will examine the infestation level and the level of damage caused to create a customised treatment plan for an exact solution. Our service doesn't end here. We also focus on preventing your property from future termite invasion by creating a barrier.
Ant Control in East Perth
Ant infestation is a quite common pest problem often reported by the inhabitants of East Perth. Ants invade your property in search of food and shelter. If they find it favourable, they will leave traits for their fellow ants to follow them. It helps other ants to reach the easy sources of food. Hence, it results in ant infestation at your home and office space leading to nuisance.
It's better to seek our professional ant control service before the situation becomes worse. Every ant species is different, and so is the treatment plan. We create a personalised treatment plan based on the type of ant species that has invaded your place. We conduct an inspection to locate their colonies and take appropriate measures to eradicate them.
Spider Control in East Perth
Some of the spider species are poisonous and may cause a health risk for your loved ones. Inhabitants of East Perth often reports about many poisonous spider species at their property. Contact us as soon as you observe the traces of spider infestation.
Additionally, spider webs degrade the aesthetic beauty of your environment. It creates a negative impression and makes your place look unwelcoming for your business clients and guests. We provide the pest spider control treatment with an extraordinary outcome that lasts longer.
Commercial Pest Control in East Perth
At Tom's Pest Control, we work closely with all types of industries and commercial sectors to get rid of any pest infestation issue. Our long years of experience in the industry has given us the expertise to solve any type and every type of pest invasion that can harm your brand image and business growth.
Pest infestation at your office space or warehouse is a negative thing that can hamper your image and reputation. As a number one brand defender in your area, we work closely with all commercial establishments to provide the best pest control service across Perth.
Whether it's a small pest removal task or a long-term contract, we know how to manage and control pest invasion in your business property. All our products and services follow the Australian standard, and they are safe for your employees.
Domestic Pest Control
Tom's Pest Control is a reputed name for providing domestic pest control in your area. As your local pest control specialist, we offer a one-stop solution for all residential pest infestation, including ants, cockroaches, rodents, mice, termites, spiders and much more.
Having been working for long years in this industry, we can understand your requirement. There is nothing our experts don't know or can't do when it comes to a quality pest treatment service. We use advanced technology and premium quality products to offer you a long-term solution for all types of pest issues. We aim to make you enjoy a healthy, pest-free environment with years to come.
Are You Having Pest Problem in East Perth?
We are one of the leading pest control East Perth experts, helping you eliminate unwanted pests like a rat, mouse, cockroach, spider, ant, termite, moth, the bed bug, bird, flea, and much more. Our aim is to provide high standard professional pest management services for both residential and commercial areas.

If you are looking for a smooth and convenient pest removal service, call us on (08) 6202 7096 to discuss your requirement. You can fill our online request form to inform us about your pest issue. Our expert will get back to you with an obligation free quote as a part of our transparent service.