Pest Control In Duncraig
Are you searching for pest control in Duncraig that is not only fast and effective but also budget-friendly? Look no further than your local expert, Tom's Pest Control. We are Australia's number one choice when it comes to pest removal service that lasts long.
We are known for offering an experienced, decisive, and discreet pest removal service for all home and business owners. We have a sound understanding of any pest species that is troubling you, and we use the most appropriate solutions to remove them entirely from your environment.
Whether its rats, cockroaches, ants, spider, or any other pest that is bringing havoc to your property, you will be relieved and pleased to know that an expert's guidance and assistance is so easy to find with us.
We have a local team of licensed pest exterminators all over Perth, including Duncraig. They are ready to help you with instant solution, each time, every time. All you will have to do is give us a call. We will manage the rest. Moreover, our same-day service policy offers you instant relief in case of emergency pest treatment.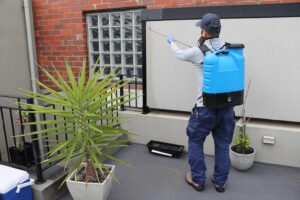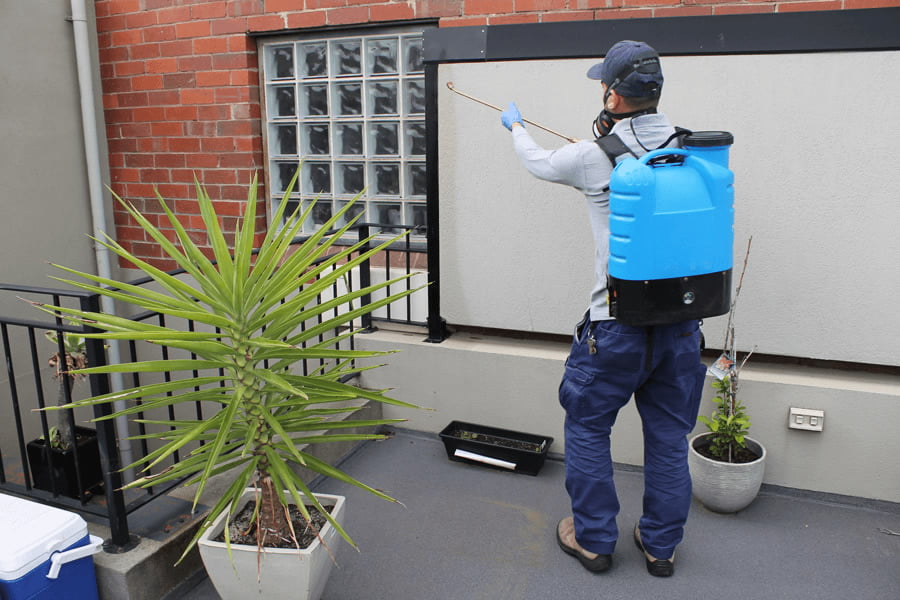 Complete Pest Control Services in Duncraig
We offer a comprehensive range of pest removal services in Duncraig and other areas of Perth. We work closely with you to resolve all kinds of pest invasion issue quickly. We are experts in:
We have helped numerous homes and businesses dealing with all these pest issues, with a complete solution. We are experts in offering the most effective pest eradication for your property. As a reputed professional, we have all that is required to get your task done perfectly.
 We inspect, examine, plan, discuss, and execute to provide you with standard service to your home and business property. Some of our popular services are:
Fox Control in Duncraig
The increasing fox population around your place cause pose a threat to domestic animals and agricultural products. They cause destruction and loss to the economy of Australia. Our knowledge and experience of fox-related problems allow us to solve all problems expertly.
It's a smart decision on your part to contact us the moment you notice the traces of fox infestation at your property. A timely professional inspection will help you in the long run. All the methods and tools used for trapping or removing the fox population are humane and discreet. We follow the strict industry standard for all our services. Call us to learn more.
Ant Control in Duncraig
Ant infestation is one of the common domestic problems faced by all Perth inhabitants one time or another. Ants enter your home or office property in search of food and shelter. If they find your place favourable, they will leave traits for other ants to follow. Hence, they invade your property, increase in number, and cause trouble.
Why not book our expert ant control service for immediate relief from ant infestation. We have knowledge and understanding of all ant species, their behaviour, and nesting habits. Hence, we use the most appropriate treatment method based on our professional inspection and findings. It eradicates the ant population permanently with no chance of coming back.
Moth Control in Duncraig
Moth loves dark and humid place to breed and increase in number. Severe moth infestation cause damage and loss to your paper items, clothes, carpets, and many more. Your DIY method may give your temporary solution, but you will have to hire our specialist moth control service to achieve a long-term, permanent solution.
We time-proven moth treatment services guarantee a 100% result. It is a budget-friendly service that will solve moth infestation issues entirely. We use advanced treatment procedures to exterminate them fast with full care and perfection.
Rodent Control in Duncraig
We use many family-friendly techniques and procedures to removal rat or mice infestation from your property. The ideal solution for your pest issue will depend on our inspection findings and specific circumstance. Rats take no time to breed and increase their population. It isn't easy to control them entirely without professional help.
To prevent further loss or damage, contact us as early as possible. It helps us offer you the most effective rodent control right from the start for a permanent solution. We also give preventive tips and barriers to minimise the risk of future infestation.
Commercial Pest Control in Duncraig
Your employees play a significant role in the growth and success of your business. Clean, fresh, and pest-free environment gives them peace of mind and increases their efficiency level. It also creates a welcoming impression for your clients and new employees. As a business owner, you must take care of their wellbeing for complete success on your part.
At Tom's Pest Control, we provide customised pest control to meet your specific requirements. All our services are budget-friendly and comply with the Australian standard. We will visit your property to inspect the infestation issues and study the extent of damage it has caused. Based on the findings, we will fabricate a custom treatment plan to provide you with the long-term pest-free environment.
Residential Pest Control in Duncraig
We are industry-trained pest exterminators, known for addressing all types of domestic pest invasion issues. With years of experience, we have complete knowledge of various residential pests, their habits and behaviour, nesting preferences, and the possible factors that make them invade your property.
We study the type of pest species that is troubling you to offer the most appropriate solution that guarantees 100% satisfaction.
Why Choose Tom's Pest Control In Duncraig?
Tom's Pest Control has achieved immense success and popularity because of its seamless service and precise knowledge. The credit goes to our local team of trained technicians and their execution.
We embrace modern techniques and new developments in the industry. It enables us to offer you the most efficient service that you are looking for. We believe in a transparent way of dealing with each of our clients. Our specialties are:
Same day pest treatment service
Professional approach
Unparallel industry experience
Complete knowledge and expertise
TAFE and APCA-certified local exterminators
Free upfront quotes and competitive pricing
Quick understanding and attention to detail
Respect for children, pets, and environment
Customised treatment plan
100 per cent satisfaction guarantee
Are You Having Pest Problem in Duncraig?
We are one of the leading pest control Duncraig experts, helping you eliminate unwanted pests like a rat, mouse, cockroach, spider, ant, termite, moth, the bed bug, bird, flea, and much more. Our aim is to provide high standard professional pest management services for both residential and commercial areas.

For more information on our service and the type of products used, call us today on (08) 6202 7096. You can use our online form to inform us about your pest issues. We will help you with an obligation free quote and valuable advice.
Pest Control Duncraig
Call us on (08) 6202 7096 Same Day Pest Control Services
Location: Duncraig, 6023, Australia.