Pest Control In Waikiki
If you are frustrated with pest infestation and need the best pest control in Waikiki, Tom's Pest Control has you more than covered. We get you more than just removing the pest from your environment. We have made expert's help and advice easier than ever before through our local pest extermination team in Perth's major regions.
Our licensed and professionally trained technicians can tackle all types of pests in domestic and commercial establishments across Perth. Our service stands for a systematic, customer-centric approach to pest treatment. It includes inspections, treatment, barriers, and protection.
Our industry-standard service incorporates a large selection of solutions that can address your pest issues effectively. We are renowned for producing outstanding results that last long. For the best pest removal service across Perth, including Waikiki, you don't have to look any further than Tom's Pest Control – your local pest professional.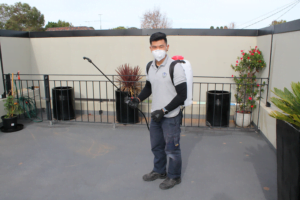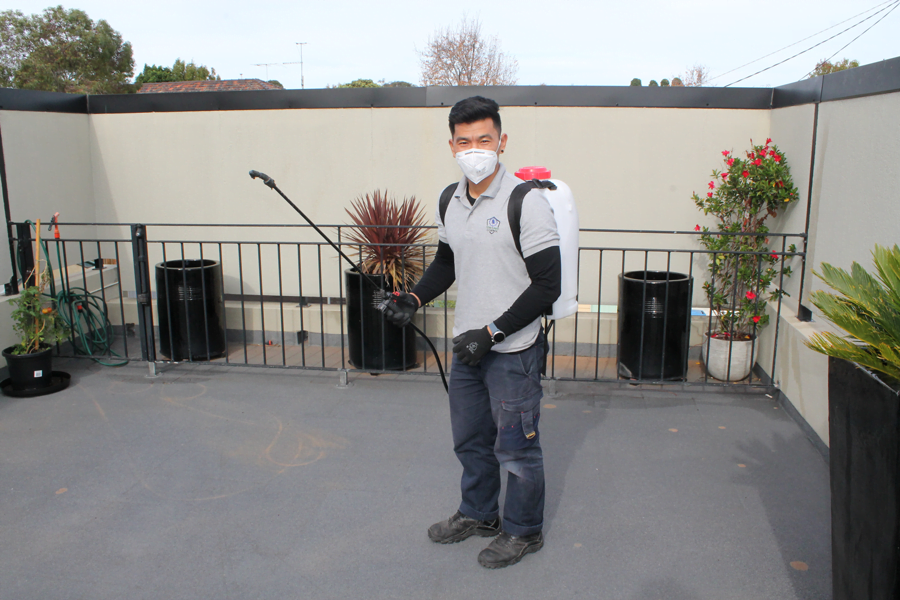 Complete Range Of Pest Control Services in Waikiki
We offer a complete range of pest treatments and services to cover all pest issues under one roof. If you search for an unbelievable service experience with a guaranteed result, we are your preferred choice. Our service options are:
You must visit our service page to know in detail or call us directly to discuss your pest issues with us. Some of the services that are often in demand are:
Cockroach Control Waikiki
We know how annoying it can be for you to see cockroach moving around your home or office space. Cockroaches are repulsive pests, and their presence means infection, disease, damage, and financial loss. We must get rid of this annoying pest as soon as possible to safeguard your property and the wellbeing of your people.
We use fast-acting chemicals and strategies to kill all cockroaches, eggs, and larvae. We provide targeted intensive heat treatments depending on the intensity of the infestation. All our products and procedures are safe and industry approved. Call us before the condition becomes worse and get the issue solved from its root.
Bird Control Waikiki
Birds are a common problem that you deal with some time or another. Birds, like, myna, doves, pigeons, Indian and sparrows, can invade your home and office searching for food and shelter. They build a nest, lay eggs and increase their population in a short time.
It is essential to remove bird infestation because they transmit diseases through their feathers and droppings. They also make your surrounding dirty and unhygienic. Call us to book our specialist bird control services. We provide safe, humane, and practical techniques to remove the bird entirely with no chance of relapse.
Moth Control Services Waikiki
Moth infestation in your property needs immediate attention. It will stop the condition from getting worse. Moth breeds in the dark and causes harm to your stored food, carpets, documents, leather items, clothes, and fur.
Our effective moth control services are known for eliminating the moth infestation from your place. All our techniques and procedures are up-to-date and provide a quick result with 100% guaranteed satisfaction.
Rodent Control Waikiki
Rodent infestation causes damage to agriculture products, business goods, and personal belongings. They transmit dreadful diseases and negatively impact your healthy surroundings.  It is challenging to eradicate the rat or mice population permanently without professional service.
At Tom's Pest Control, we have experience and complete know-how to quickly and effectively address rat or mice invasion. Our skilled and licensed technicians know how to handle such issues with absolute care and perfection without disturbing your routine work.
Area Of Services
Our wide range of service covers all areas of commercial and domestic pest control in Waikiki. We also provide pre-purchase pest inspection and treatment to ensure that your property is free from pest before purchasing it.
Commercial Pest Control in Waikiki
As a licensed and professionally skilled company, we service all businesses, anywhere and everywhere across Perth. We use industry-approves, safe products and the latest techniques to provide the best commercial pest treatment possible. We have experience in handling all types of small and big pest extermination projects.
Domestic Pest Control Waikiki
We are professionally trained and licensed in all addressing all pest related issues at your home.  Our unmatched experience has given us knowledge and understanding of all types of residential pests, their traits, nesting preferences, level of infestation and damage they can cause and the responsible factors that allow them to invade your site.
We know the kind of service you expect from us, and hence, we offer you the service that ensures outstanding result with 100% satisfaction.
Our Pest Treatment Strategy
We apply a four-stage pest treatment strategy to kill all pest species at your property effectively. Our treatment process involves:
Inspection: Our technician will visit your infested property to conduct a thorough inspection without leaving even an inch. It will help us examine the pest species, the intensity of infestation, and the pest invasion's responsible factors.
Custom Treatment Plan: Based on the inspection, we will create a treatment plan that best suits your circumstances. We will inform you about the treatment mode, the time required to complete it, and the possible outcome.
Extermination: We will perform the pest extermination task at your home or office property with safe, humane, and family-friendly products and techniques.
Prevention Tips: You will have to follow some of our time-proven tips to protect your home and office premises from the likelihood of future pest infestation. Hence, to make our service more effective, we will assist you with some helpful prevention tips.
Are You Having Pest Problem in Waikiki?
We are one of the leading pest control Waikiki experts, helping you eliminate unwanted pests like a rat, mouse, cockroach, spider, ant, termite, moth, the bed bug, bird, flea, and much more. Our aim is to provide high standard professional pest management services for both residential and commercial areas.

Call us now on (08) 6202 7096 to know more about our pest removal strategy and discuss pest infestation issue at your property. You can use our online form for any pest-related enquiry. We will get back to you with a free upfront quote.
Pest Control Waikiki
Call us on (08) 6202 7096 Same Day Pest Control Services
Location: Waikiki, 6169, Australia.