Pest Control Mount Pleasant
Are you searching for professional pest control in Mount Pleasant? Do you see a flock of fleas, flies, pigeons, ants, or any other pest at your property, and you are trying to remove them, but to no avail?
We are one of Australia's trusted names for comprehensive pest management with a few decades of consistent quality service. We combine our expertise and the best use of technology to give tailored, targeted pest management solutions.
We make the properties of our customers pest-free in four stages – including ongoing control. This way, we address the underlying issues of the infestation to give long-lasting results to our customers.
Our local pest technicians in Mount Pleasant can give you quick pest management to address your concerns.
Begin creating your pest-free world with an upfront quote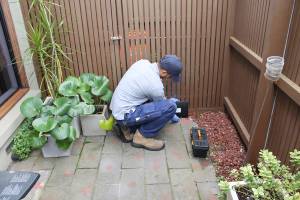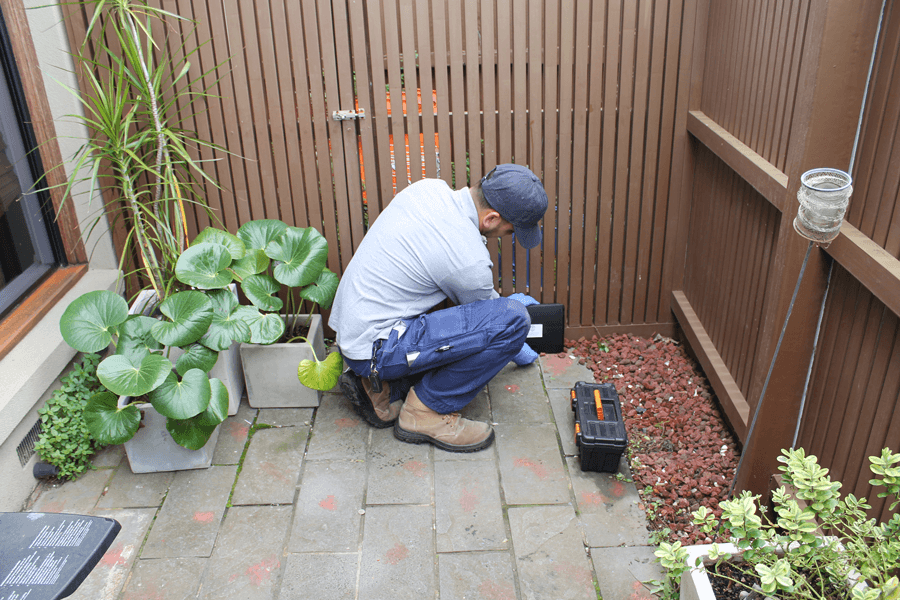 Our decades of service helped us to treat all types of pests reported in Australian properties to date. No matter the pest type and the infestation's extent, we have solutions for all the pest issues at your property.
While this being the case, we want to name our common pest management solutions to help you choose the right service quickly.
Visit our service pages to learn each of the services in detail. With the signs of pest infestation, extermination procedures, ongoing control tips, and more, you can learn more about our services and better manage the pests in your environment.
We would want to discuss a few services in detail, considering the extent of damage those pests make in a property environment.
Termite Pest Control in Mount Pleasant
Termites are one of the crucial players in ecosystem functioning. But when they invade property environments, things take a U-turn. These wood-feeding termites are a primary reason for property damage worldwide – $5 billion worth of damage per year. Termites also feed papers, documents, books, wallpapers, and more.
After completing a comprehensive termite inspection, we will create a tailored pest extermination plan for your property. We use modern tools to identify all the infestation and extent of the damage. Our termite pest technicians in Mount Pleasant will exterminate the termites and make soil and wood treatments to minimise future infestation risks.
Bird Netting
Pest birds are a big concern for many commercial and residential environments in Mount Pleasant. Especially, doves, pigeons, Indian mynas, and seagulls are spotted in properties.
These pest birds compromise the healthy environments with their droppings – carry several pathogens and other pests – attack your pets, and bring down your environment's hygiene.
Our team of pest bird researchers in Mount Pleasant will identify the birds' species and characteristics and develop scientific methods to remove them. Our pest technicians will remove the birds using humane ways and secure various exterior openings at your Mount Pleasant
property. We will also put wire mesh, bird spikes, and nets if your locality experiences frequent pest bird issues.
Moth Extermination
Moth extermination can cost you dearly if you have some attire with fond memories or designer clothes. In reality, moths are of different species, and they feed wool, papers, documents, wallpaper, or carpet based on the species.
The hairs of moth larvae can trigger asthma symptoms in people. Moths are nocturnal pests, but our use of technology – advanced thermal imaging cameras – will help us identify all the pest's hiding spots in your environment.
Through a safe moth extermination procedure, we will remove the pest from your environment. We will also complete preventive treatments and secure various exterior openings to minimise future infestation risks.
Cockroach Pest Control Treatment
The fearsome, filthy pests are carriers of a few million pathogens. Therefore, if you notice the pest in your environment, you should quickly tackle them by keeping your health in mind. The hot and dry weather of Mount Pleasant makes it highly convenient for cockroaches to multiply.
Studies have confirmed that the droppings of the pest are one of the primary reasons for childhood asthma. We will identify all the cockroaches at your Mount Pleasant property through a comprehensive inspection using advanced tools.
Our pest technicians will then create a tailored cockroach extermination plan and remove the pest from your environment safely. We will also complete preventive treatments and advise you of property sanitation guidelines to minimise future infestation.
Commercial Pest Control in Mount Pleasant
Pests in commercial environments quickly capture everyone's attention in the locality and town and even hit local newspapers' headlines. In reality, businesses lose the trust of customers and end up with the loss of business reputation. If your business is food-related, pest issues can have serious effects on every aspect of your business.
We know the ill effects of pests in businesses environments with our decades of service. We provide prioritised commercial pest control in Mount Pleasant to help businesses to recreate their healthy environment. Whether you want general pest management – for common pests – or pest-specific services, we are excited to give you the most fitting solutions.
Visit our commercial pest control page to learn more about our services.
Why Tom's Pest Control
We became the trusted choice for pest management throughout Australia with our commitment to solving the unhealthy factors of our customers' properties. This way, we ensure that they get long-lasting pest management results.
The highlights of our services are the following:
Quick same/next day pest management
State-of-the-art pest solutions
APCA and TAFE-certified pest technicians
Competitive pricing, upfront quotes
Family-friendly, Australia-approved procedures
Professional, friendly service
Total satisfaction guaranteed
If you notice that the pest issues at your property are not subsidised after our extermination, we welcome you to contact us with the issues' details. Our pest technicians will come back quickly to your property, identify the issues, and provide comprehensive pest management for FREE.
Pest control near me: local expertise is just a phone call away!
Call
on (08) 6202 7096 
or use our
contact form
to book an appointment with us to get an upfront quote for comprehensive pest control in Mount Pleasant.