Pest Control In Marangaroo
Are you tired and frustrated of your unsuccessful DIY methods for controlling pest? Your DIY plans may help you with temporary relief from pest problems, but it can't be a permanent solution. You require professional service if you expect permanent relief from pest infestation at your home or business premises.
Welcome to Tom's Pest Control for comprehensive pest control in Marangaroo and other areas of Perth. We are your local partner who can help you with each aspect of the pest related issues. Whether you are struggling rodents at your warehouse, cockroaches in the kitchen cabinet or the ant colonies bringing havoc to your lawn, you will be relieved to find our expert's help and guidance whenever you need.
We have a local team of licensed technicians at all major regions of Perth. It allows us to offer the same-day pest control treatment to most of our customers. We have all required for the fast and effective pest eradication – quality products, latest techniques, and expertise.
Our unparallel experience in this field enables us to provide experienced, decisive, and discreet service to Perth's homes and businesses. We use our sound knowledge of all pest species to create the most appropriate treatment strategy for the permanent solution.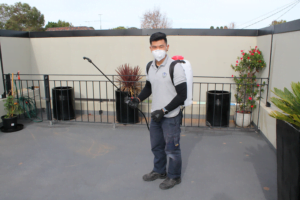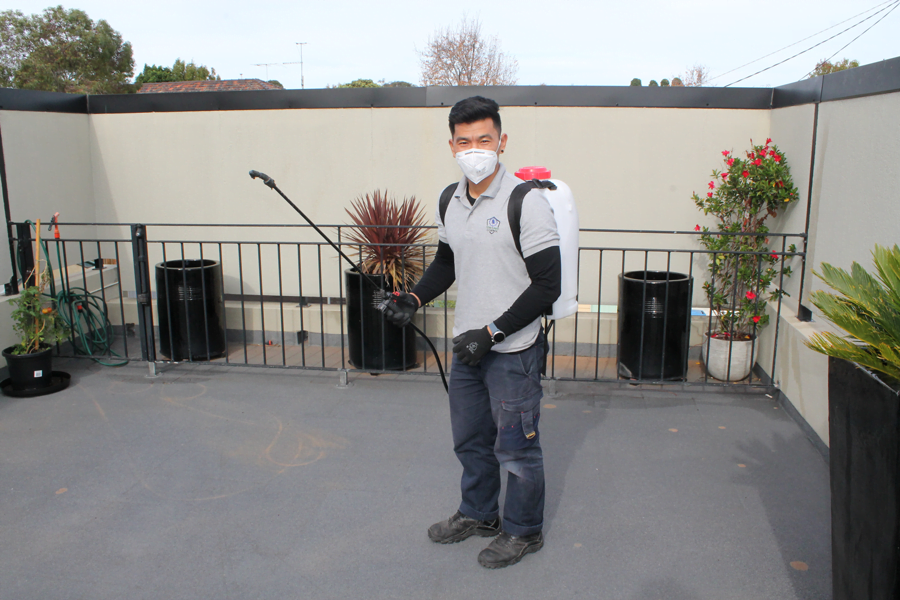 Local Pest Control Services in Marangaroo You Can Trust
We offer a large selection of pest treatment services to solve all commercial and domestic pest issues under one roof. We are expert in:
With years of experience in addressing all these pest issues, we know how to get the best results for your pest infestation issues. To get our job done perfectly, we conduct an inspection, create a treatment plan, discuss, and execute.
Our systematic pest control strategy ensures the type of service you are looking for your home and business property. Some of those services that are often in demand among our customers are:
Cockroach Control in Marangaroo
We know nothing can be more frustrating than seeing cockroach creeping in all around your living area, kitchen counters, bedroom, and office desk. They are the carrier of many diseases like malaria, diarrhea, typhoid and trigger respiratory problems. Hence, getting rid of these pesky creatures is necessary to protect your family's health and well-being.
 You can eradicate these pests only through quality professional service. Why not seek our specialist cockroach control for your Marangaroo property. We provide comprehensive service in one package that includes, inspection, custom treatment plan, extermination, and ongoing prevention tips. We are specialist in treating any cockroach species infesting your property.
Ant Control in Marangaroo
Ants are the common pests that can quickly enter your home and office searching for food and shelter. If they find your place preferable, they will leave traits to attract fellow ant. The fellow ants follow them to reach the easy sources of food.
The increasing ant population can create nuisance if professional treatment is not given on time. At Tom's Pest Control, we study ant species and its behaviour to provide appropriate treatment for each ant species. We are expert in locating their colonies and destroying their nesting site to help you with the permanent solution.
Rodent Control in Marangaroo
You can easily notice rodents roaming in your house or office in search of food and shelter. They are one of the most stubborn and cunning pests that can cause severe damage to your property, warehouse goods, grocery items, and agriculture products. Dealing with these pests is a tricky task without a professional experience.
 You must choose our rodent control service as we use practical and concrete plan along with the latest techniques and tools to make your place rodent-free. All our experts are trained with appropriate knowledge of addressing rodent infestation both for your residential and commercial property. We focus on removing the root cause of the rodent issue.
Termite Control in Marangaroo
Termite infestation is a serious issue and requires an immediate solution. Termites are mysterious in nature, and the harm they can cause to your property, overnight is frightening. They feed on wooden furniture and structures and can declare large disasters.
 As a preeminent termite control in Marangaroo and other Perth regions, we are experienced and skilled enough to achieve 100% termite control for your property. We use industry-approved pesticides and techniques to make your place safe and termite-free. Our service does not get completed until we create a barrier to protect your property from future termite attack.
Residential Pest Control in Marangaroo
We have complete knowledge and detailed understanding of all types of residential pests that can infest your property and risk your people's overall health and safety. Pests like, rats, cockroaches, ants, mice, spiders, flea, and moth cause significant damage to the environment and result in monetary loss. They degrade the quality of your life.
We use advanced techniques and safe products to offer you the most appropriate pest removal treatment that lasts long. We implement a systematic approach to pest treatment for permanent relief. Contact us to find out more about us.
Commercial Pest Control in Marangaroo
We have been working closely with all types of commercial establishments across Perth. It has given the in-depth knowledge and understanding of the kind of pest species you are dealing with and the extent of damage they can cause in the absence of proper treatment.
 Welcome to Tom's Pest Control for complete pest control solution for all commercial properties. Whether it's a one-off pest issue or a long-term contract, we can handle all with equal efficiency and expertise. We focus on applying the most appropriate treatments and techniques catering to the need for your specific pest issues. All our products and procedures comply with the Australian standard and safe to use.
Are You Having Pest Problem in Marangaroo?
We are one of the leading pest control Marangaroo experts, helping you eliminate unwanted pests like a rat, mouse, cockroach, spider, ant, termite, moth, the bed bug, bird, flea, and much more. Our aim is to provide high standard professional pest management services for both residential and commercial areas.

For more information on our pest removal strategies, call us today on (08) 6202 7096. You can fill our request form to inform us about your pest issue. We will help you with valuable advice and an obligation free quote.