Pest Control Burswood
Are you searching for safe, effective pest control in Burswood? Do you think that the pest issues at your Burswood property are taking a toll on your health and stress you out?
Welcome to Tom's Pest Control Perth.
We are one of the pioneers and trusted names in the pest management industry of Australia with a few decades of consistent quality service. Our local pest control teams in Burswood can provide you with quick service to bring back the healthy condition of your property.
All our services are comprehensive to give you long-lasting pest control results. In addition to pest extermination, we will complete ongoing control procedures and advise you specific tips to make your property pest-free.
Get an upfront quote with no strings attached for your pest issues.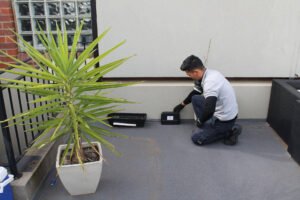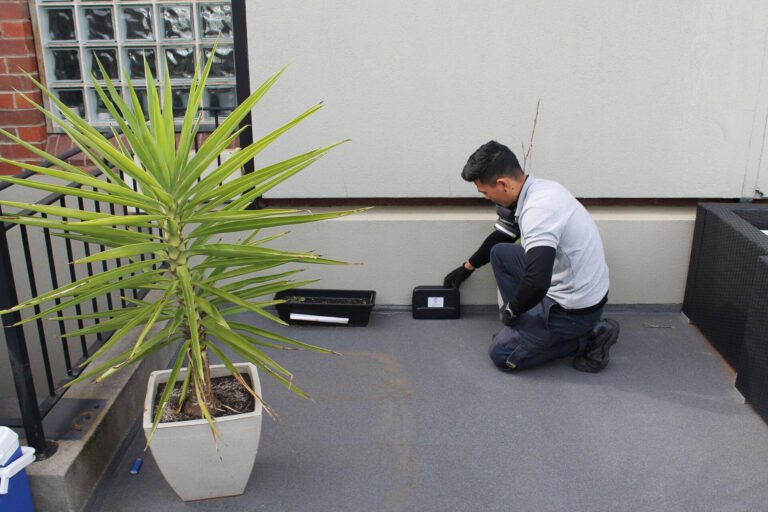 Termite Control Burswood
Termite infestation is one of the major reasons for foundation damage and property demolition around the globe. Especially, dry wood termites and subterranean termites – species found in Australian properties – feed woods, furniture, documents, papers, personal properties, and more. If not treated initially, the infestation can spread to other areas of your property and nearby properties and become widespread.
Our Burswood termite pest control technicians will complete a detailed inspection at your property and identify the termite species, the extent of damage, reasons for infestation, future infestation risks, and more. We will complete advanced extermination and create a termite barrier around your property with ongoing control measures.
Rodent Extermination And Control
Rodents impact every aspect of a property. They make holes on walls and floors, chew wires, attack pets, contaminate food, spread a number of serious illnesses, create a nuisance to your peaceful life, and more. Whether your Burswood property has mice or rats, they multiply in large numbers and have excellent survival capability.
We create tailored rodent control based on our inspection findings. Our technicians will treat and remove all traces of rodent infestation and take steps to avoid future infestation risks. We will repair holes in your property, advise you specific property maintenance tips, and complete preventive rodent pest control Burswood procedures.
Moth Infestation Burswood
Moth infestation at properties results in holes on clothes and fabric, damage to carpets, nibbles on documents, and more. You will also see yellow and dark stains on your clothes. Additionally, the hairs of moth and moth larvae can trigger asthma symptoms in people.
If you notice moth infestation at your Burswood property, it is important for you to get quick pest management to prevent further damage. Our pest technicians will inspect every inch of your property, identify all moth traces, provide comprehensive extermination, and take measures to prevent future infestation.
Spider Extermination And Control
Various studies confirm that Australia is home to several thousands of spider species. Though Australia has some of the deadliest spiders in the world, most of them don't prefer to live in human habitats. However, a few make exceptions, and this includes redback spiders, white tail spiders, huntsman spiders, black house spiders, and more.
Our spider pest technicians in Burswood will create tailored spider extermination after an inspection at your property. Along with spider treatment, we will also complete ongoing control measures to ensure you long-lasting results.
Other Pest Management Solutions
We provide solutions for all the pest issues reported in Australian homes and businesses. Our years of service, advanced knowledge on pests and control procedures, and the use of technology help us give tailored services based on the pest issues of our customers.
Our range of other pest management solutions include the following:
Borer control
Possum control
Fox trapping and control
Mite control
Wasp extermination
Bed bug treatment
Beetle control
Silverfish treatment
Mosquito control
Flea treatment and control
Ant control
Bird trapping and control
Fly control
Cockroach extermination and control
You can visit our service pages to learn about each of these pest management solutions in detail. Do you have specific questions or want to learn more about our services? Contact us today; our friendly pest technicians are happy to talk to you and provide you with the right information and guidance.
Commercial Pest Control Burswood
Commercial properties are at increased risks of pest infestation due to average maintenance and high foot traffic that can introduce various pests to the environment. The reality is that the pest issues in commercial spaces do much harm than you think. The reputation damage, regulatory action, loss of business and revenue, and more, it can be the kiss of death.
We know the importance of a pest-free commercial environment and offers quick and emergency commercial pest control in Burswood. You can choose the following types of services from us based on your specific needs.
General Commercial Pest Management
Many commercial spaces have multiple pest issues, not just one type. It is more expected in restaurants, cafes, grocery stores, food processing units, and supermarkets. We have created general pest control to address all the common pest issues found in a business space:
Our service will remove the following pests from your commercial space:
Cockroaches
Ants
Spiders
Silverfish
Fleas
Flies
Mosquitos
Beetles
Mites
With a single treatment and minimal interruption to your operations hours, you will get a pest-free, welcoming environment for your customers.
Pest-Specific Services
Your property may have specific pest issues and want a more tailored service than general pest control. We also offer pest-specific services for commercial properties to control the pests in their environment.
Our range of pest-specific services includes the following:
Termite control
Wasp treatment and control
Rodent control
Possum removal
Bird control
Fox trapping
All our pest technicians are TAFE and APCA certified to give you the superior quality, seamless services.
We guarantee you the total satisfaction with our services. If you notice that the pest issues at your property are not subsidising after our treatment, we welcome you to contact us within two weeks with the details. Our pest technicians will come back to your property, identify the pest issues, and perform a complete pest treatment again for FREE.
Make Your Burswood Property Pest-Free With Comprehensive Service
Call us on
(08) 6202 7096
or use our quote form to discuss the pest issues at your Burswood property with us and get an upfront FREE quote.
Pest Control Burswood
Call us on (08) 6202 7096 Same Day Pest Control Services
Location: Burswood, 6100, Australia.