Pest Control In Innaloo
If there is a sign for an unhealthy environment, it is the presence of pests.
Do you see rodents, cockroaches, fleas, flies, ants, or any other pest type at your property?
Welcome to Tom's Pest Control – the trusted name for comprehensive pest management in Australia with a few decades of service.
Our team of experienced pest technicians can provide quick pest control in Innaloo and help you recreate your property's healthy environment. With tailored pest management solutions, we will address the underlying factors that helped the infestation to give you long-lasting results.
Create a healthy environment at your property with an upfront quote – no strings attached.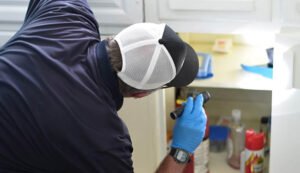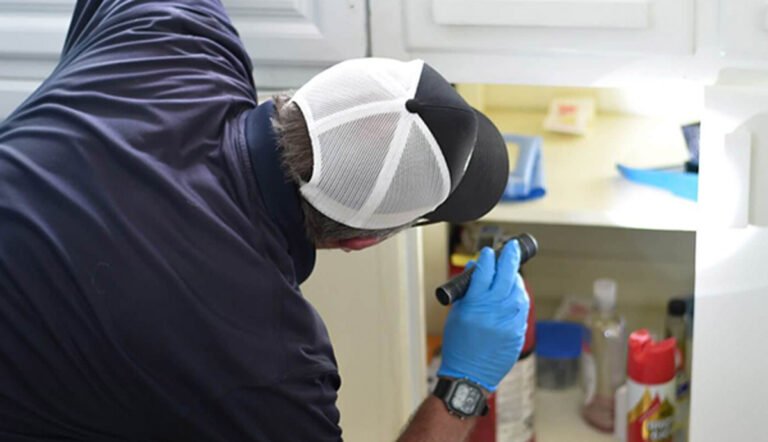 Solutions For All Pest Control Services in Innaloo
Our decades of consistent quality service is the testimony for our expertise. At Tom's Pest Control, there is no pest issue beyond our scope, and we offer tailored pest management solutions after analysing all the aspects of the infestation.
Our range of services includes the following:
Learn about each these pest solutions by visiting our service pages.
Though individual procedures are different, we have standardised four-stage pest management for every pest issue to deliver long-lasting pest control results for our customers. With pest inspection, tailored treatment plan, pest treatment, and ongoing control, we will make your property best protected from future infestation risk as well.
Considering the more frequent pest issues reported in Perth and suburbs, we would want to discuss the following pest management solutions in detail.
Termite Control in Innaloo
Termites are a highly destructive pest in property settings, but they remain undetected in several cases before leading to significant damage. Therefore, you should seek quick termite control as soon as you notice signs of infestation at your property. Do you know that the annual loss due to termites around the globe stands at $5 billion?
Our termite inspection will reveal the extent of infestation, areas of infestation, and level of damage. We use advanced tools to identify sites that are prone to future infestation and complete preventive control methods. In addition to termite extermination, we will also complete soil and wood treatments to limit future infestation risks.
Bird Trapping And Control in Innaloo
Most birds do not make any harm to humans or human environments. However, a few species become a nuisance to property environments. Pigeons, Indian mynas, seagulls, doves, and house sparrows are some of the most highlighted names in the Perth pest control industry. These birds introduce various pathogens, compromise hygiene of the property, and bring in other pests.
At Tom's Pest Control, we have a team of pest bird researchers who will help us identify the species' characteristics found at your property. It also helps us to remove the pest birds scientifically using humane procedures. Based on your area's pest bird issues, we may install bird netting, wire mesh, and bird spikes to repel the pests in the future.
Rodent Control in Innaloo
Properties with rodent infestation often have several shocking stories to narrate. Rats and mice have excellent survival skills and multiply in large numbers. They feed food available at properties and contaminate it, chew insulation, create property damage, attack pets, and mess up the interior hygiene. Most importantly, the pest group spread several serious health issues.
After completing comprehensive rodent inspection at your property, our pest technicians will create tailored rodent extermination plan. In addition to extermination, we will also repair various exterior openings, give you specific yard care suggestions, and provide you with property maintenance tips for long-lasting pest control results.
Spider Control in Innaloo
If you spot spiders at your property, things are serious as many pest spiders are poisonous. Additionally, some of them are provocative and attack humans and animals nearby. You might notice black house spiders, redback spiders white-tailed spiders, wolf spiders or daddy long legs at your property. Contact us immediately to make your property safe and spider-free.
Our pest technicians will use advanced safety equipment and inspection tools to identify all sites of spider infestation at your property. The tailored spider control will remove the pests from your environment as well as clear the webs. If your property has any exterior openings, we will seal them and advise proper yard care tips to get long-lasting results.
Commercial Pest Control in Innaloo
Pest issues in commercial spaces have a sudden reflection on the customer count and the revenue. No customer wants to spend time in an unhealthy environment. If you fail to address pest issues at your space on-time, it can take a toll on your business reputation and invite the regulator's intervention.
With our decades of service, we know the ill effects of pest issues in business environments and offer prioritised commercial pest control in Innaloo and other Perth suburbs. We offer both general pest control – for all the common pests in a commercial space – and pest-specific solutions to businesses.
Visit our commercial pest control page to learn more about our services.
Why Choose Tom's Pest Control?
We are a pest service provider with a strong sense of solving our customers' pest challenges with comprehensive solutions. We always adopt the latest technology and techniques to make our services advanced and uniquely fit the customers' needs.
Our customer-centric approach helped us to grow over the years consistently. Today, we have established our footprint in all the major cities and towns in Australia.
The following highlights of our services will tell you why we can be your choice for creating a pest-free environment at your property:
TAFE and APCA-certified pest technicians
Same/next day pest treatment
State-of-the-art pest management procedures
Family-friendly, safe pest solutions
Transparent, friendly, professional service
Competitive pricing, upfront quotes
Total satisfaction guaranteed
It is our obligation to ensure your complete satisfaction with our services. If you notice pest issues are not subsidising at your property after our treatment, contact us for retreatment within two weeks. Our pest technicians will revisit your property and treat for all the new issues for FREE.
Are You Having Pest Problem in Innaloo?
We are one of the leading pest control Innaloo experts, helping you eliminate unwanted pests like a rat, mouse, cockroach, spider, ant, termite, moth, the bed bug, bird, flea, and much more. Our aim is to provide high standard professional pest management services for both residential and commercial areas.
Call on (08) 6202 7096 or use our quote form to connect with us and discuss the pest issues at your property to get an upfront quote.
Pest Control Innaloo
Call us on (08) 6202 7096 Same Day Pest Control Services
Location: Innaloo, 6018, Australia.