Pest Control In Greenwood
If the increasing population of termites, rats, mice, spiders, ants, moth or cockroaches are taking away your peace of mind, call Tom's Pest Control to eradicate them today. Having served numerous satisfied customers across Perth, we are fully equipped with all the credentials and expertise required for the complete pest control in Greenwood and nearby regions.
We have a local team of licensed pest exterminators in all major areas of Perth. It enables us to provide same-day pest control service to most of our commercial, residential, and industrial clients. Our local technicians have all the skills, experience, and the latest equipment required for safe and effective pest extermination.
We create customised and innovative pest treatment strategies to get the job perfectly with the exact result you expect from us each time.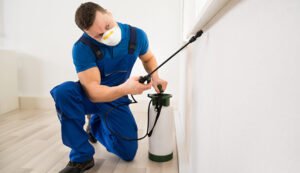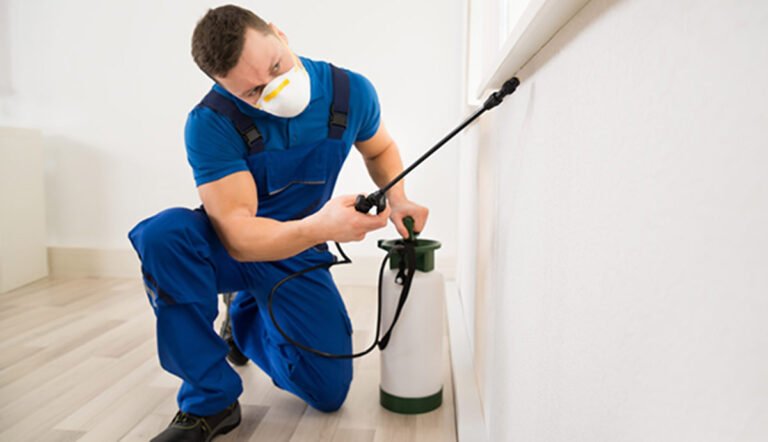 One-Point Contact Pest Control Services in Greenwood
As an expert pest control company in your area, we offer a wide range of services covering all aspects of pest invasion issues. Our aim behind it is to provide you with smooth, hassle-free, and convenient pest control services that will create a one-point contact experience for you. We can solve all types of residential and commercial pest infestation under one roof.
Once you book with us, our licensed technician will start executing the pest treatment process from inspection, custom treatment plan, extermination, and prevention. All our services are budget-friendly and comply with the Australian standard. We are known for:
Although we are expert in all the above services, still some are most often in demand. They are:
Spider Control Greenwood
The spider infestation is the common pest problem often reported by the inhabitants of Perth. Most of the spider species are not poisonous, but they create a web on everything and degrade the property décor. Hence, it is essential to eradicate spider infestation as soon as possible. Moreover, you need to be extra careful if you have kids as they are more prone to get bad hazards.
Our spider control specialist can treat them without any hassle. We use our experience and knowledge to study their traits, habits, and nesting preferences. Contact us and experience the most effective spider control services for your home and business space.
Moth Control Greenwood
Moths breeds in the dark and moist place to increase their population. Severe infestation cause damage to your documents, woollen items, clothes, blankets, and carpets. Increasing moth population create disturbances. Contact us today for the best moth control service in your area.
 As a leading pest control specialist, we use up to date pest controlling methods and products to help you with the same-day, guaranteed protection against moth.
Bird Nesting Control Greenwood
Birds build their nests on trees and at your home and office space. They risk the health and wellbeing of your people through their nests, droppings, and feathers. Moreover, they are the carrier of many diseases and degrade your home and commercial premises' aesthetic appearance. Hence, it is necessary to control their nesting habits from your area to protect your environment.
Tom's Pest Control is renowned for providing the most effective bird pest control services for a long time now. All the methods are humane, discreet, and comply with the industry standard. Contact us today and experience the difference.
Ant Control Greenwood
A severe ant infestation can risk the health of your family and pets. They contaminate food items, and it can be dangerous if you ignore the professional help on time. Ants get attracted by sweets, dead insects, and carpet stains. They get access to your place through cracks in windows, doors, floors etc. and create a tunnel to move quickly from one place to another. Contact us as soon as possible to prevent further infestation.
 We use the high-tech process to eradicate them quickly and effortlessly. Our fast and reliable same-day service ensures a complete solution to ant infestation. We recommend some preventive tips to protect your environment from future infestation risk.
Residential And Commercial Pest Control In Greenwood
Tom's Pest Control is the most recommended pest removal services all over Perth. Our experience allows us to differentiate between domestic pests and commercial pests and how to handle them. Our team of local pest exterminators are professionally trained for pest control for all commercial and residential purposes.
 Having decades of experience in pest removal services, we use the latest technology and tools to win our customer's trust. We provide pest removal treatment to cafes, restaurants, retail stores, hotels, pubs, food processing outlets, schools, warehouses, offices, shops, and practically any property. Whether it's one-time pest control service or a long-term contract for annual pest treatment, you can count on us for all your pest-related issues.
Our Pest Treatment Strategy
We feel proud to say that we have gained immense popularity in recent time among Perth's residents and businesses. All credit goes to our innovative pest removal plan and seamless execution. We use a four-stage procedure to remove all types of pest from your environment. Our time-proven pest control strategy includes:
Inspection: Our licensed technician will give a visit to your property to examine the infestation issues thoroughly. It helps us to identify the type of pest species, the extent of an infestation and the level of damage caused, the factors responsible for the pest invasion.
Custom Treatment Plan: Based on our findings, we will create a treatment plan that best suits your specific requirement. It will consist of information on the type of treatment, the time required, instruction for you to follow, and the possible outcome.
Extermination: We use industry-approved products and procedures to exterminate pest from your home and office property at the most convenient time.
Prevention Tips: We will help you with some of the simple and most effective ongoing tips to protect your property from the risk of future infestation.
Are You Having Pest Problem in Greenwood?
We are one of the leading pest control Greenwoodexperts, helping you eliminate unwanted pests like a rat, mouse, cockroach, spider, ant, termite, moth, the bed bug, bird, flea, and much more. Our aim is to provide high standard professional pest management services for both residential and commercial areas.

Trust our reputation and hire us for the complete pest removal from your environment. Call us now on (08) 6202 7096 to discuss your issue and get a free quotation on our service. You can use our quote request form to inform us about your pest issue. We will get back to you as soon as possible.
Pest Control Greenwood
Call us on (08) 6202 7096 Same Day Pest Control Services
Location: Greenwood, 6024, Australia.