Pest Control In Gosnells
If you are a Gosnell resident and struggling with a pest infestation at your home or office, then allow Tom's Pest Control to give pests a hard time to survive. As a leading pest control expert across Perth, we use industry-approved pest control solutions with the latest technology to remove all kinds of domestic and commercial pests from your property.
Tom's Pest Control is renowned for delivering high standard pest control in Gosnells and other Perth regions for long years now. We know how to differentiate between commercial pests and domestic pests and create a customised treatment plan for the most appropriate solution. It guarantees 100% outcome.
Our unbeatable pest control techniques and procedures will eradicate all types of severe pest infestation from your environment. We have a local pest control technician at each location of Perth for instant help. Moreover, our same-day service policy enables us to offer you an instant inspection and immediate assistance in case of an emergency or any other complex pest issue that need immediate attention.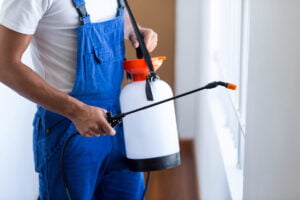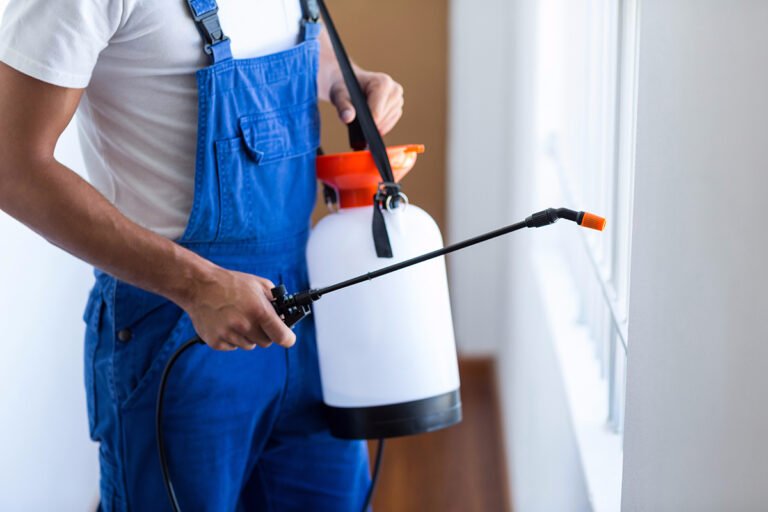 Wide Selection Of Pest Control Services in Gosnells
We offer a large range of service to cover all pest issues in your area. We aim to offer you a one-point contact experience for all your pest control needs. We are expert in:
You can visit our service page to gain more knowledge and deep understanding of our pest treatment strategy and the execution process. Some of the services that are frequently in demand by the locals of Gosnells are:
Ant Control in Gosnells
An ant infestation can cause havoc if professional ant control treatment is not given on time. The increasing population of ant contaminate food items, destroy things, and cause problems in your daily activities. Known for their attacking behaviour, these ants get attracted by food items, dead insects, and carpet stains.
They enter your place through cracks in windows, doors, floors etc. and create a tunnel to move quickly from one place to another. Contact us to get rid of the dangerous effect of ant infestation as soon as possible. We implement the high-tech process and techniques to eradicate them quickly. You must rely on our same-day ant control service for a complete solution to your problem.
Rodent Control in Gosnells
We use many techniques and procedures to handle rodent infestation. The ideal solution for your problem will depend on your specific circumstance and requirement. You will have to contact us the moment you observe rats or mice running around your property.
Rats breed quickly and increase infestation risk in no time. They cause damage, loss, and destruction to your property and goods. Hence, you need effective rodent control right from the start to protect your property from further damage or loss.
Termite Control in Gosnells
Termites are mysterious, and they require immediate attention. The damage they can cause to your property, overnight can take away your peace of mind. They feed on furniture and the wooden structure of your property and can declare large disasters. It's a difficult task to catch them and exterminate without expert help.
As a preeminent termite exterminator in your area, our local team of experts know how to make your environment 100% termite-free, safe, and healthy. We use family-friendly products and techniques to ensure complete safety for your loved ones. Our service does not end here; we provide preventive tips and create a barrier to make your property safe from further pest attack.
Cockroach Control in Gosnells
We know nothing can be more annoying than seeing cockroaches creeping in all-around your home and office space. They degrade the quality of your living and risk your family's health by carrying several diseases like malaria, diarrhea, typhoid, and asthma. It's essential to eradicate cockroach infestation for the health and safety of your family and employees.
 It's difficult to eradicate completely without an expert's assistance because of their high resilience power. They can survive the most poisonous pesticides. At Tom's Pest Control, we implement high-tech procedures and innovative approach to prepare a custom treatment plan. It guarantees 100% result with rare chances of relapse.
Commercial Pest Control In Gosnells
We have the experience of working closely with all types of commercial establishments across Perth. It has given the know-how of the type of pest species you are dealing with and the extent of damage they can do. All our products and procedures comply with the Australian standard and safe to use.
 Whether it's a one-off pest issue or a long-term contract, we can handle all with equal efficiency. We focus on applying the most appropriate treatments and techniques catering to the need for your specific pest issues. It helps us in offering the best pest treatment service possible.
Residential Pest Control In Gosnells
Being a local team of pest control specialist, we have in-depth knowledge and understanding of all types of pest that can infest your homes. Our long years of experience have taught your expectation from us.
We inspect and create a custom treatment plan based on your specific circumstances for providing you with the most effective solutions that last long. Our pest best treatment service, specific to your needs, allow you to enjoy a safe, healthy and comfortable life.
Pre-Purchase Pest Inspection
At Tom's Pest Control, we strongly recommend pre-purchase pest inspection services to all local businesses and residences. It ensures that you are investing in the right property. A pre-purchase pest inspection helps you to enjoy safe, healthy, and high-quality environment.
The moment you contact us, our licensed technician will visit your property for a thorough inspection. It will make you confirm whether your building is under pest attack. If we find a slight indication of pest invasion, we will exterminate it on the same day of the inspection and ensure you that your place is safe from future pest attack.
Are You Having Pest Problem in Gosnells?
We are one of the leading pest control Gosnells experts, helping you eliminate unwanted pests like a rat, mouse, cockroach, spider, ant, termite, moth, the bed bug, bird, flea, and much more. Our aim is to provide high standard professional pest management services for both residential and commercial areas.

For more information on our pest removal strategies, call us today on (08) 6202 7096. You can fill our request form to inform us about your service requirement. We will help you with valuable advice and an obligation free quote.
Pest Control Gosnells
Call us on (08) 6202 7096 Same Day Pest Control Services
Location: Gosnells, 6110, Australia.