Pest Control In Booragoon
Are you searching for advanced pest control in Booragoon from experts? Does pest infestation at your Booragoon property stress you out and think that you can't manage the situation?
Welcome to Tom's Pest Control – the trusted name for comprehensive pest control in Perth and other major cities in Australia.
We create tailored pest management plan after a detailed inspection at the properties of our customers and complete the extermination using Australia-approved, safe products. Additionally, we also complete ongoing pest elimination measures and advise sanitation tips for long-term results.
Get an upfront quote, with no strings attached, for the pest issues at your Booragoon property.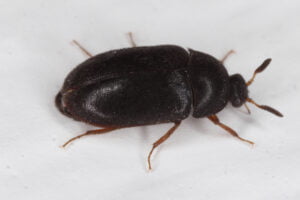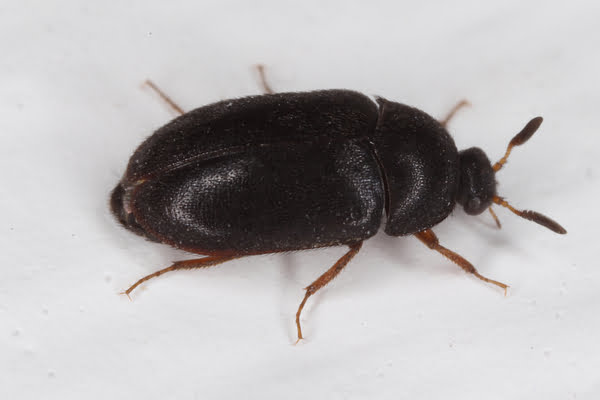 Solutions For All Your Pest Worries
We are recognised as a high-quality pest management provider in Australia with a few decades of seamless service. There is no pest infestation issue beyond our expertise, and our solutions give you effective, safe results.
We provide treatment and control solutions for all the pests report in Booragoon. We would want to discuss some of our most common and popular services here.
Termite Control Booragoon
Termites are one of the destructive bugs in residential and commercial properties. Subterranean termites and dry wood termites – the common termite species found in the country – feed wooden structures, furniture, documents, and create significant damage. Around the globe, termite infestation is one of the primary reasons for property damage.
We will begin our procedure at your Booragoon property with a detailed termite inspection and identify the level of infestation, damage due to it, risks of future infestation, and more. Our pest technicians will complete termite extermination Booragoon – including both wood treatment and soil treatment. We will also create a termite barrier around your property with our treatments for long-term results.
Bird Trapping And Control
Certain bird species become a nuisance to properties and bring down the health of the environment. Doves, pigeons, seagulls, Indian mynas, and house sparrows are some of the annoying species in Perth and suburbs. These pests transmit various pathogens by their droppings, feathers, and body.
We use advanced, humane procedures to make your Booragoon property bird-free. We will also place netting and bird spikes, close property openings, suggest specific hygiene measures, and more to give long-lasting pest elimination results.
Rodent Extermination And Control
Whether your Booragoon property has rats or mice, you should get immediate pest management to safeguard your health and property. These pests carry several millions of pathogens and cause serious health issues, including plague. Rodents chew insulation and personal properties, eat and contaminate food, and mess up the internal hygiene. The droppings of rodents can trigger asthma symptoms.
Our comprehensive rodent inspection in Booragoon, tailored pest control plan, and extermination will remove the pests from your space. Additionally, we will make your property better secured against future rodent infestation and advise you specific sanitation tips.
Cockroach Control Treatment
The bug is the most hated pest in many households as it is nasty. In reality, cockroaches spread various diseases and trigger asthma symptoms in people. Studies confirm that cockroaches are one of the primary reasons for childhood asthma. Additionally, a cockroach infestation is often seen as a lack of maintenance, and people don't find such properties welcoming.
Through a thorough cockroach inspection Booragoon, we will identify all traces of the pest infestation and create a tailored treatment plan based on that. We will safely eliminate the pest species from your environment and provide ongoing control measures.
Other Pest Control Solutions
We also offer pest management solutions for other pests found at properties. If your Booragoon property has a completely different pest issue, you can choose the right service from our range:
Borer control
Fox trapping and control
Possum control
Bed bug treatment
Mite control
Wasp extermination
Beetle control
Flea treatment and control
Silverfish treatment
Mosquito control
Ant control
Fly control
Bird trapping and control
Spider extermination and control
You can learn about each of these pest management solutions by visiting our services pages. Do you have specific questions or want to learn more about these services? Contact us today; our pest technicians Booragoon will provide you with the information and answers and guide you to choose the right service.
Commercial Pest Control Booragoon
We know the impacts of pest issues in commercial space better than anyone else and provide prioritised services to restore the healthy environment of businesses. Pest issues in businesses can tarnish the reputation of the brand as such news spread like wildfire. In a short while, it can create irreversible damage.
We offer fitting solutions for pest issues in commercial spaces. Our local pest control Booragoon teams can provide you with emergency commercial pest control in Booragoon based on your needs.
General Pest Management
Several businesses see more than one type of pests in their environment. And this is more likely reported in restaurants, cafes, grocery stores, supermarkets, and food processing units. They often see infestations of ants, mosquitos, fleas, flies, and more in their properties.
We offer general pest management Booragoon that addresses all the general pests found in a commercial space. With our service, you can eliminate:
Cockroaches
Ants
Spiders
Silverfish
Fleas
Flies
Mosquitos
Beetles
Mites
The single treatment allows you to restore a healthy environment with minimal interruption to your operations. And you don't need to spend on multiple procedures either!
Pest-Specific Procedures
If your property has a different pest issue, our pest-specific procedures can be the right choice for your needs. Our range of pest-specific control services Booragoon includes the following:
Termite control
Wasp treatment and control
Rodent control
Possum removal
Bird control
Fox trapping
Our TAFE and APCA-certified pest technicians will ensure the highest quality pest management to help you welcome your customers with a smile.
All our procedures are safe, family-friendly as we use Australia-approved pest control products. This helps us to create a healthy environment around the properties of our customers with our services.
Expert Pest Control Booragoon That You Can Rely On
Call us on
(08) 6202 7096
or use our online quote form to discuss pest issues at your Booragoon property environment and get an upfront quote.
Pest Control Booragoon
Call us on (08) 6202 7096 Same Day Pest Control Services
Location: Booragoon, 6154, Australia.