Pest Control Nedlands
Are you making desperate attempts to retain your property's health and want comprehensive pest control in Nedlands? Do you frequently notice fleas, flies, rodents, cockroaches, or other pests at your property?
We have earned the trust and respect of the country's homeowners and businesses with a few decades of advanced pest management solutions. With our expertise and the latest technology, we address the unhealthy factors of our customers' properties to give long-lasting pest management results.
No matter the extent of pest infestation at your property, our local pest technicians from Nedlands can give you quick service and recreate the health of your environment in no time.
Begin creating your pest-free space with an upfront quote: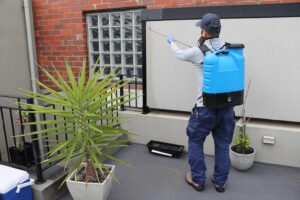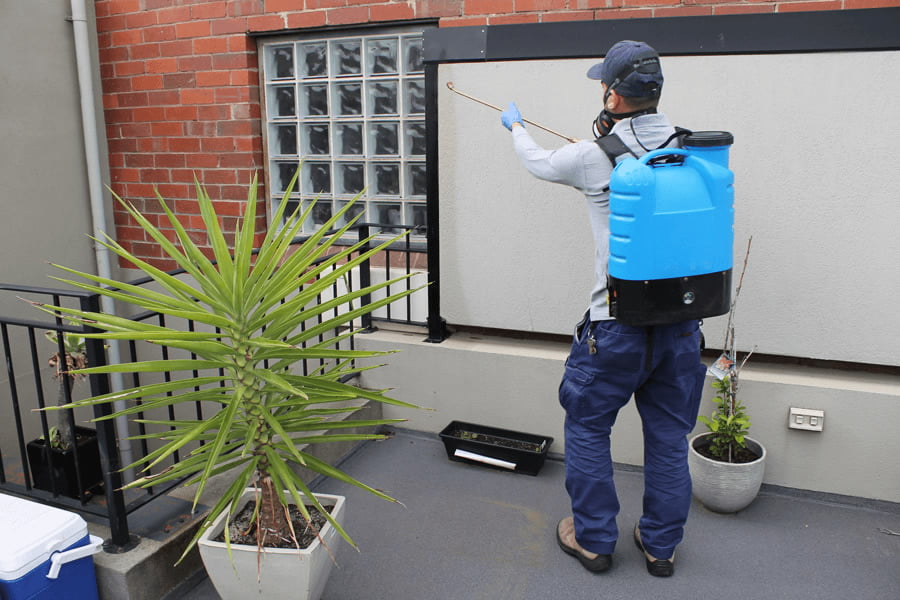 Our pest management expertise is unmatched as we have successfully treated all the pests reported in Australia to date. We have established our network in all the major cities and towns through our years of service. And this makes a tremendous reflection on our capabilities.
Our common pest management solutions are the following:
Visit our service pages to learn about each of these pest management solutions in detail. You will get valuable information to take proactive decisions on pest issues. Our service pages give you expert information on various pest species, signs of infestation, ongoing control tips, and more.
However, we would want to discuss a few pest issues and our solutions in detail as they tend to be more destructive in a property setting.
Cockroach Control Treatments
Many people call professional pest control as soon as they spot the filthy, fearsome pest in their environments. However, some ignore the infestation signs, and this often ends up paying hefty prices.
Cockroaches carry a few million pathogens, contaminate food, and spread various illnesses. Cockroach droppings are also one of the leading reasons for childhood asthma.
Using thermal imaging cameras, we will identify all the cockroaches hidden at your Nedlands property and remove them through comprehensive cockroach pest control.
We will also complete preventive treatments, seal various openings, and advise specific property maintenance guidelines to minimise future infestation.
Moth Control Treatment Service
If you have ever experienced moth infestation, you may have a tearful story to unfold. Cloth-feeding moths are a dreadful dream for many homeowners as the pests eat clothes and leave holes.
Other moth species feed carpets, wallpapers, documents, papers, and more. Various studies have confirmed that the hairs of moth larvae can trigger asthma symptoms in people.
Our moth pest technicians in Nedlands will identify all the moth infestation at your property through a detailed inspection. We will then create a tailored moth treatment plan and exterminate the pests from your environment. Additionally, we will complete preventive treatments and give you specific property sanitation guidelines for ongoing control.
Bird Trapping And Netting
Several property owners in Nedlands reach out to us with pest bird issues. Some of the most reported pest bird species in the city and suburbs include doves, pigeons, Indian mynas, and seagulls.
These birds can introduce several pathogens to your environment with their droppings, bring other pests by carrying on their wings, attack your pests, mess up your property hygiene, and more.
We have a team of pest bird researchers to give you highly qualified, humane bird removal services in Nedlands. After identifying the bird species and their characteristics, we will prepare a bird removal plan using scientific methods.
To minimise future infestation risks, we will secure various openings at your property and give your specific yard maintenance guidelines. If pest birds are spotted in your locality frequently, we will place wire mesh, bird nets, and spikes to repel them.
Rodent Removal Treatment
In many properties, rodents mean scary, sleepless nights. The pest carries several pathogens, spreads at least 35 serious health issues, eats and contaminates food available at properties, makes property damage, attacks pests – the list goes on.
As soon as you notice rat or mouse infestation signs at your Nedlands property, call professional rat and mice pest services immediately to safeguard the health of your environment.
Our rodent pest technicians will identify the extent of rodent infestation and their hideouts at your property through an inspection.
In addition to the extermination, we will also secure various exterior openings and advise you on specific property maintenance tips for long-lasting results.
Commercial Pest Control in Nedlands
Pest issues in commercial spaces can keep customers away and make embarrassing moments for business owners. Repeated pest issues can hit the headlines of local newspapers and become the talk of the town. These result in loss of business and regulatory action.
With decades of service, we know the detrimental effects of pest issues in businesses. Therefore, we provide quick commercial pest control in Nedlands to help businesses address their pest challenges. You can choose the right services based on the specific pest issue in your commercial space:
General Pest Management
If you have a commercial kitchen, odds are, you might notice multiple pest types in your environment. Our general pest management is developed to eliminate all the common pests reported in a commercial space with a single treatment – all at the cost of a single procedure!
Our general pest management removes the following pests from your environment:
Moths
Beetles
Ants
Cockroaches
Silverfish
Flies
Mites
Bed bugs
Mosquitos
Fleas
Borers
Pest-Specific Procedures
If your property has a different pest issue, you can choose our pest-specific procedures. This can also be your choice if your property has highly complex pest issues. The following are some of our common pest-specific solutions:
Bird trapping and control
Possum trapping and removal
Fox trapping and removal
Spider extermination and control
Rodent control
Termite treatment and control
Wasp extermination and control
All our pest technicians are TAFE and APCA certified to give you expert services. We use only safe, Australia-approved products for our pest management to ensure zero impact on our customers' environments with our services.
Are You Having Pest Problem in Nedlands?
We are one of the leading pest control Nedlands experts, helping you eliminate unwanted pests like a rat, mouse, cockroach, spider, ant, termite, moth, the bed bug, bird, flea, and much more. Our aim is to provide high standard professional pest management services for both residential and commercial areas.
Call on (08) 6202 7096 or use our contact form to discuss your property's pest issues and create a pest-free environment.
Pest Control Nedlands
Call us on (08) 6202 7096 Same Day Pest Control Services
Location: Nedlands, 6009, Australia.