Advanced Termite Treatment Services In Perth
Termites are a nightmare for every property owner, and the damage due to the pest is often disastrous.
Do you see signs of termite infestation at your property such as earthy, muddy materials in and around your property? Are you searching for expert termite treatment in Perth to safeguard your property?
Welcome to Tom's Pest Control – the pest control experts of Perth.
We have a team of certified and highly experienced pest control technicians to provide you with your tailored termite control services. We do not only address the current termite issues at your property but take precautionary measures and provide you with ongoing control tips to limit the risks of future infestation.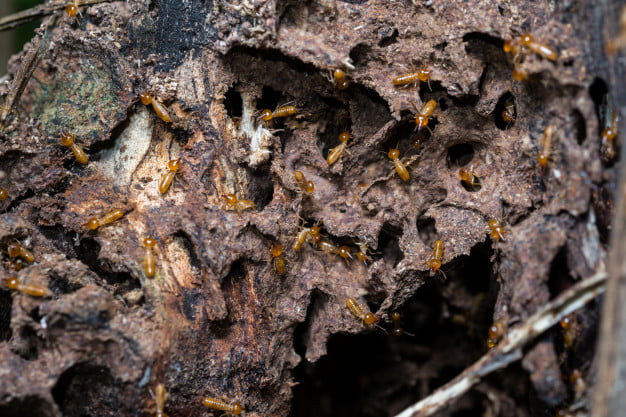 Damage Due To Termite Infestation
Termites are not harmful to humans, but they can hurt you financially. Though there are several hundreds of termite species in Australia, hardly 20 of them feed solid wood and cause serious damage to properties.
The vast majority of damage to the properties in Perth and suburbs are caused by a number of subterranean termite species. These termites are responsible for the following ranges of damage that demand white ant barrier and termite protection in Perth:
Termites live in large colonies and multiply quickly, making them more destructive than you think. Therefore, as soon as you see the signs of termite infestation at your property, we request you to contact us from quick, comprehensive pest control, including termite inspection in Perth.
Signs Of Termite Infestation
Subterranean termites leave multiple footprints at the property that help the property confirm the presence of the pest. If you see any of the following termite infestation signs, you can contact us for a termite and white ant inspection: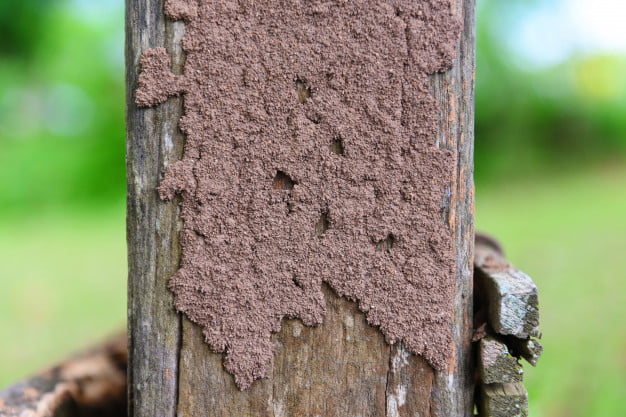 At Tom's Pest Control services, we use modern technology and tools to inspect throughout your property and identify all pest issues to give you a comprehensive pest service.
A Four-Stage Treatment Service
We have a standardised, four-stage termite treatment procedure regardless of you have commercial or residential property. Through our treatment services, we do not only address the current termite pest issues at your property but the future infestation risks as well.
Inspection
Our pest technicians will come to your property and make a detailed inspection to identify the extent of termite infestation. The inspection will also include the identification and documentation of the termite species, the level of property damage, the factors of your property that led to the infestation, and more.
We will submit you a detailed inspection report with the details of the infestation, the photographs, and recommendations to address the infestation.
Treatment Plan
Based on the inspection results, our termite and white ant treatment specialists will create a tailored treatment plan. The treatment plan will have the details of the extermination procedures, the timeline of the treatment, the outcome, and any special instructions to the inhabitants of the property.
In some cases, your property may require a follow-up treatment to completely remove the infestation and give 100 per cent termite protection. We will also include the details of the follow-up treatment in the treatment plan.
The Extermination
Our termite and white ant control specialists will complete the extermination procedure as outlined in the treatment plan. In many cases, we use a mix of treatment procedures to get optimal pest control results. We generally use termiticides, repellents, termite baits, termite sheets, and more to remove the pest infestation from properties.
At Tom's Pest Control, we use only approved, safe termite treatment products and procedures as we are committed to creating a healthy around our customers.
Ongoing Prevention
A one-time termite treatment may not guarantee you permanent results unless there are no ongoing prevention strategies. We do not only give you termite extermination but will provide you with specific ongoing prevention techniques based on your property condition for termite and white ant protection.
In general, the following steps can minimise the termite infestation issues at your property:
Clear clutter in and around your property; they can hide the termite infestation from your eyes.
Remove any pile of wood in your property – both exterior and interior.
Repair leaking plumbing, properly channel the discharge from air conditioners, address hot water system overflow, and remove anything that increases the humidity of the property.
Inspect the property and surroundings regularly to identify the traces of termite infestation.
Why Tom's Pest Control?
We provide a wholesome service experience to businesses and households and create a termite barrier around their properties.
The highlights of our pest control services include the following: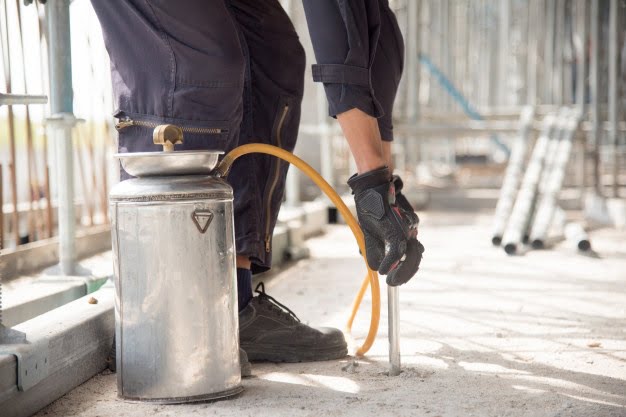 If you notice that the pest issues at your property are not subsidised after our treatment, you can contact us within two weeks for FREE retreatment. Our pest technicians will come back to your property, perform the treatment again based on your expectations, and ensure the complete removal of termite from your environment.
Safeguard Your Property From Termites
Call us today on
(08) 6202 7096
or use our contact form to discuss the termite issues at your property and get an obligation-free quote.