Pre-Purchase Property Inspection In Perth
Every property purchase involves a lot of decisions. Certain mistakes in acquiring properties can shell out all your hard-earned money and cost you drastically.
The hidden damage and issues of properties are not something most property buyers don't expect unless they are very much familiar with the real estate industry. From undetected roof leaks to invisible pest issues, properties may have various issues that can make your mistakes costly.
Welcome to Tom's Pest Control – the destination for affordable pest control Perth and property inspection services in Perth.
We offer pre-purchase property inspections to identify undetected damage and the "hidden" unwanted guests of a property and prevent  buyers  from making costly mistakes.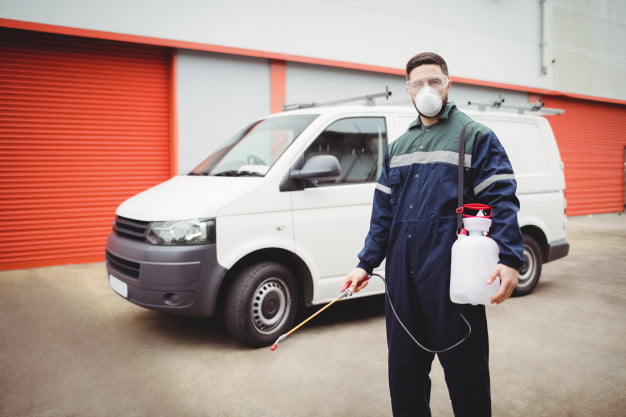 Why Is It Important To Get A Pre-Purchase Property Inspection?
A pre-purchase property inspection can give you critical information about the property you are planning to buy:
Our pest inspection will investigate every aspect of your property, so that you receive accurate results from our inspection services. With all the damage of the property and the estimated repairing costs in hand, you can negotiate better with the seller. The inspection will also help you prioritise your property repairing, and renovation needs after purchase.
Our Inspection Services
Tom's Pest Control understands that many property buyers will have particular prerequisites when it comes to a property termite inspection. To cater to the wishes of different clients, our company offers two types of inspection services: building only inspection and building and pest inspection.
Building Only Inspection
Our skilled and certified pest inspectors will inspect every part of the property's interior and exterior to find major or minor issues. Their pest inspection report will look for pests in various aspects of the building, such as the floor, stairs, roof, decks, garage, carports, plumbing, basement, and more.
We will also keep an eye out for any mould around the property, especially in damp areas, as they can cause a mould infestation later on.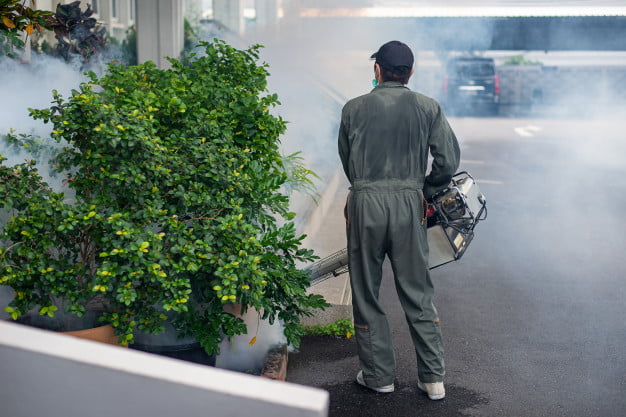 Building And Pest Inspection
Many parts of Perth experience pest infestation issues, and most people looking to buy a property do not know if it has a pest-related problem or not. An inspection is the best way for people to understand what the overall condition of the property is, including any pest issues it
has experienced. These pests can be a health and safety hazard, and therefore diminish the property's value.
Our qualified pest and building inspectors will look for any signs of termites, wood borers, fleas, funguses, and similar issues. The inspector will submit to a detailed report you listing any past and present pest-related issues and damage that have happened at the property. The report will help you implement necessary measures to fully protect your investment.
What Tom's Pest Control Can Do For You
The inspectors at Tom's Pest Control have many years of experience in performing inspection services around different types of properties, including any pest extermination services. Our company stands out due to the following factors:
Qualified Inspection Specialists
Our skilled pest inspectors can provide you with an accurate report regarding the status of the property. We can assess every aspect of your property so that you can feel safe and confident about the property.
Advanced Equipment
The inspectors at Tom's Pest Control use high-quality equipment and effective methods to provide the most accurate and comprehensive inspection reports possible. Such equipment includes water leak detectors, drone imaging made to find any damage on roofs, motion magnification technology, and other functions. We also use advanced thermal imaging cameras to see if there are any inconsistencies in the temperature at the property due to a pest infestation.
Upfront Quotes & A Smooth Service
We will give you an upfront and obligation-free quote for our inspection services. Our inspectors will schedule a date with your broker to come to the property when it is convenient to complete the inspections with ease.
Quick Inspection Services
We are dedicated to providing fast property inspection services to our customers in Perth. Our property inspectors will visit the property on the same day or the day after you contact us to complete the inspection. We will give you the inspection report in less than 24 hours after the inspector inspects the property.
Organise A Property Termite Inspection Today
Call
(08) 6202 7096
today or use our online form to request that one of our inspectors visit the property and conduct a thorough inspection before you sign a contract for a residential or commercial property. We will give you an obligation-free quote for a service that will help to ensure that you will get return on investment.