Pest Control In Ellenbrook
Are you tired of your unsuccessful DIY for controlling pest at your Ellenbrook property? Why not contact Tom's Pest Control for professional pest control in Ellenbrook and other areas of Perth. Whether you are struggling with bed bugs, cockroaches in the kitchen sink, or the ant colonies bringing havoc to your property, you will be pleased and relieved to know that an expert's help and guidance was never so easier before as with us.
We are known for offering an experienced, decisive, and discreet service to all domestic and commercial pest issues. Having a sound understanding and knowledge of all pest species that troubles you at one time or another, we use the most appropriate techniques and equipment to eradicate them.
Our local team of licensed technicians at each location of Perth, including Ellenbrook, offers the same-day pest control service for instant relief in case of emergency or severe pest infestation. An effective pest removal requires quality products, techniques, and expertise, and we have them all.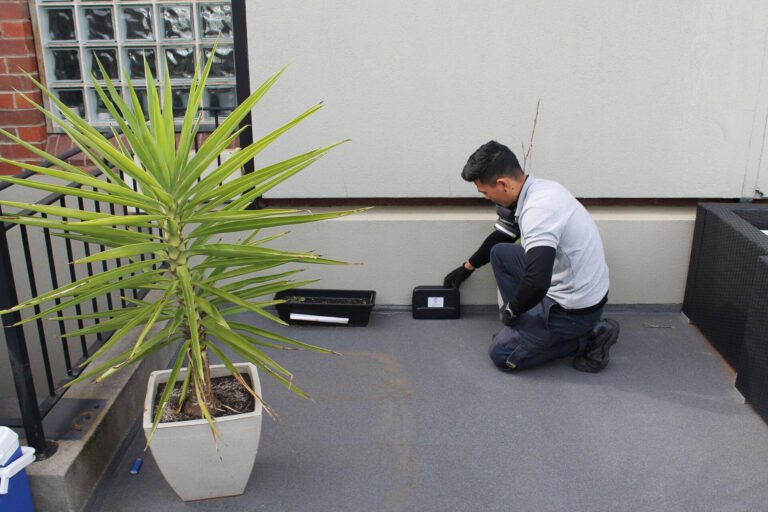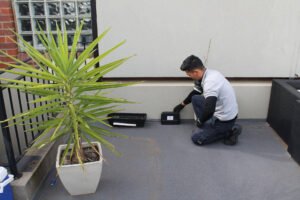 A Local Affordable Pest Control Services
We offer a wide variety of pest treatments and work closely with our clients to quickly resolve any pest invasion issue. We are known for providing:
Having long years of experience in dealing with all these pest issues, we know how to get the most effective pest extermination for your property in Ellenbrook. To make our professionals get the job done perfectly, we conduct an inspection, create a treatment plan, discuss, and execute.
Our systematic approach to pest control ensures the top-notch service you are looking for your home and business property. Some of our services that are frequently in demand among our customers are:
Fox Control Treatment
Our experience and knowledge of fox-related issues allow us to solve several home and business owners' problems expertly. Fox can cause severe damage if you do not take our professional help on time.
They risk the lives of domestic pests and destroy agricultural products. We use humane and discreet methods to offer immediate solutions. Contact us to find out more.
Termite Control Treatment in Ellenbrook
Termite infestation is a severe issue that requires immediate attention. It can take away your peace of mind if proper treatment is not given on time. The pest attacks wood or timber structure and feeds on them. The extent of loss they can cause to your property is beyond your imagination.
Termite attacks can weaken the strength of the wooden foundation, making it uncertain and fragile. Sometimes, it may become the primary reason for demolition. Contact us as soon as possible for an immediate termite inspection in Ellenbrook.
Our expert will visit your infested site to conduct a thorough inspection. We will examine the infestation level and the extent of damage caused to create a custom treatment plan for an exact solution. Our service doesn't end here. We also aim at protecting your property from future termite invasion by creating a barrier.
Rat Or Mice(Rodent) Pest Treatment
We use several safe techniques and procedures to exterminate rats or mice from your Ellenbrook property. The ideal solution for your pest issue depends on our inspection findings and specific circumstance. Rats take no time to breed and increase their population. It isn't easy to control them entirely without professional help.
To prevent further loss or damage, contact us as early as possible. It helps us offer you the most effective rodent control right from the start for a permanent solution. We also give preventive tips and barriers to minimise the risk of future infestation.
Ant Treatment in Ellenbrook
Ants enter your home or office in search of food. If they find your place favourable for nesting, they will leave traits for their fellow ants to reach them easily. Hence, it leads to an increase in ant population. Ant infestation requires professional treatment for instant relief because you can't locate ant colonies by following a DIY routine.
The infestation problem will get worse with time. Contact our licensed ant control specialist in Ellenbrook to protect your home and office space from the nuisance of the ant population. We fabricate a treatment plan based on the type of ant species that has invaded your place. We conduct an inspection to locate their colonies and take appropriate measures to eradicate them.
Commercial Pest Control in Ellenbrook
At Tom's Pest Control, we work closely with all types of industries and commercial sectors to get rid of any pest infestation issue. Our long years of experience in the industry have given us the expertise to solve any type and every type of pest invasion that can harm your brand image and business growth.
Pest infestation at your office space or warehouse is a negative thing that can hamper your image and reputation. As a number one brand defender in your area, we work closely with all commercial establishments to provide the best pest control service across Perth.
Whether it's a small pest removal task or a long-term contract, we know how to manage and control pest invasion in your business property. All our products and services follow the Australian standard, and they are safe for your employees.
Premium Residential Pest Inspection Service
As a leading pest control company in your Ellenbrook area, we possess complete knowledge and a detailed understanding of all types of residential pests that cause you trouble. Pests like rats, cockroaches, ants, mice, spiders, flea, and moth that risk your family's health and well-being.
 Hence, we focus on providing high-quality service at a competitive price range. Our expertise allows us to assist you with the appropriate solution that lasts long.
Get a Quick Estimate for Ellenbrook Pest Control
We are one of the leading pest control Ellenbrook experts, helping you eliminate unwanted pests like a rat, mouse, cockroach, spider, ant, termite, moth, the bed bug, bird, flea, and much more. Our aim is to provide high-standard professional pest management services for both residential and commercial areas.
If you are searching for a pest control service without any hassles, give us a call on (08) 6202 7096 to get an obligation-free quote and book your next pest removal task with us. You can use our online quote form; we will be more than happy to help you with our valuable advice and guidance.